How Successful Sales Teams Use Atlas for More Effective Prospecting

By
Ricky Sparenga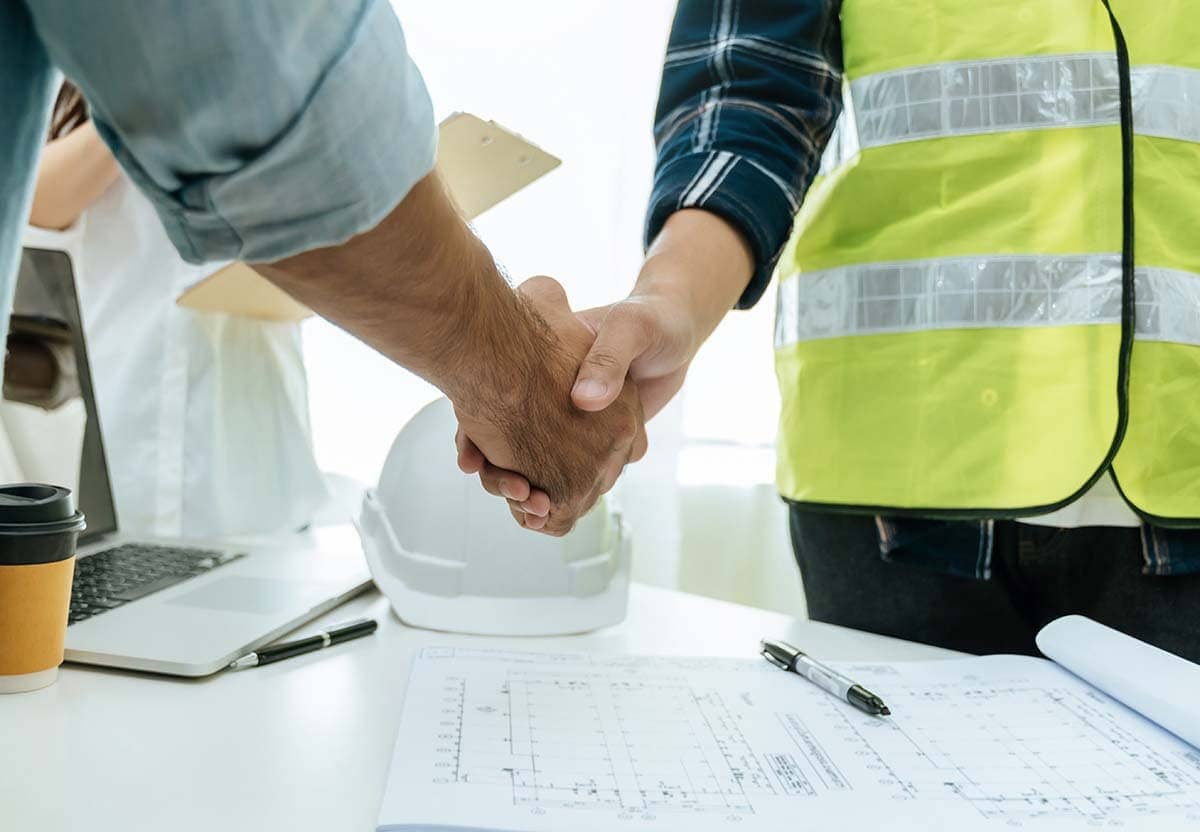 We get it. Searching for new leads is one of the toughest parts of working in sales. More than 40% of salespeople say it's the most challenging step in their process — more difficult than closing.
When you consider how much work goes into prospecting, that makes sense. It takes time to research new commercial services opportunities, track down contact information, get the decision-maker on the phone and, if your initial insights were off target and that lead isn't a good fit, all of that effort can go to waste.
I've worked in commercial services for more than a decade, and in my current role as Convex Community Manager, I see salespeople struggle with lead prospecting time and time again. Lead prospecting just takes too long if you don't have a streamlined way to find new opportunities and keep track of your sales progress. High-performing sales teams rely on Atlas for data-backed information on possible leads in their service area and for the help it offers with tracking deals and organizing your to-do list. Here's how they do it.
Map and Filter Possible Leads for Quicker Prospecting
Building an efficient prospecting process starts with filtering out dead-end leads so you can focus your outreach on more promising opportunities. Being able to immediately spot businesses that don't need your services can speed up your process, leaving you more time to devote to closing deals.
We designed the Atlas map feature with this functionality in mind. Using the map, you can home in on a specific geographical area — your existing service area, for instance, or a new target market. Then, using filters, you can search for properties that meet specific criteria, like:
Property type
Square footage
Permit history
Owner-occupied vs. tenant-occupied
The map feature in Atlas provides at-a-glance property information.
For example, you can search for buildings in your target location, then filter to only show properties classified as industrial warehousing, with more than 100,000 square feet and a visible permit history. That immediately narrows your scope, so you're only looking at prospects that meet your criteria. Checking out recent permits gives you an even deeper look into the building before you've even reached out to the decision-maker. If their heating and cooling system was installed over a decade ago, for instance, they could be a great lead for your HVAC services company.
Identify Prospects With Custom Criteria for Qualified Leads
High-priority leads are easy to spot when you qualify them based on your company's ideal customer.
This can get tricky sometimes because the term "qualified" can mean different things to different people within the same company. Successful sales teams have defined criteria to help them qualify leads — an elevator services provider might start with a simple requirement: the building has an elevator. Then they'll add in more details, such as whether they've contacted a decision-maker or if they're able to gauge their lead's interest in their services.
Once you filter for your criteria for what a qualified lead looks like, you can use Atlas to color-code your prospects so you get an at-a-glance overview of which ones are qualified. This helps you organize your prospects, so you know who to reach out to first.
Haynes Mechanical Technology and Energy Solutions did just that and improved their qualification process and earned $370,000 in new leads. "With Atlas, we could clearly see the kinds of buildings new reps are targeting and can offer better coaching about who they should be going after," said Director of Sales Matt Koenig.
Atlas also supports custom data — meaning you can import your existing notes and insider intel into the dashboard, so all your hard-earned information is collected in one place. That gives you and your entire team visibility into your leads as you prepare for outreach.
Create Campaigns to Organize Contact Lists for Cold Call Sprints
Organizing your contact list with an intentional strategy supports your cold calling efforts — you know what number to call, whom you're trying to reach, and what their building needs are before ever reaching for the phone. Having this prioritized and streamlined information at your fingertips makes the cold calling process a lot more efficient, especially during cold-call sprints.
Cold calling often gets a bad rap, but in my experience, it's the most reliable way to get leads in sales. That's because cold calls are entirely under your control — with enough practice and an effective script, you can find opportunities you would've missed waiting for referrals or organic leads. Volume is key with cold calling, however, so make sure you're contacting enough leads to reach your goals. Cold-call sprints are blocks of time you dedicate to cold calling and evaluating your results each week. They're a great way to build a cold-calling habit and hone your skills.
The Atlas Campaigns feature supports you in this process. Using contact information you can find in the tool, you create custom campaign lists to keep track of your outreach priority. During your cold-call sprints, you rely on your prioritized list to guide your efforts. You can also keep notes within Atlas to track the results of each call. That lets you evaluate which approaches worked during your sprint and which ones didn't so you can improve.
The Campaigns tool is flexible enough to support whatever your goals or targets are. The sales team at Climate Engineering uses Atlas Campaigns to create targeted outreach plans to recapture lost leads, check in on existing customers, and, according to Maintenance Sales Rep Branden Jovaag, to reach out to new regions: "I've found buildings I would have never come across if not for Atlas, especially when pushing into a new territory."
Track Opportunities Through Each Stage to Close More Deals
Some leads take more time to nurture than others. Having a clear view of where each of your sales opportunities is in the process helps you spot moments when the decision-maker is hesitating before your deal stalls completely.
Our Opportunity Stage feature tracks where each of your prospects is in their sales journey. You can organize your dashboard view based on the opportunity stage so you can determine where to focus your outreach.
Atlas also includes productivity tools to organize your daily tasks. You can add specific reminders for yourself in each customer's notes and set up a daily to-do list using a Kanban board. I've found Kanban boards to be a great fit for sales.
They're visual, so you get an at-a-glance look at your tasks for the day.
They're quick and easy to update, so you can track opportunities as they progress.
With Atlas, you get a clear picture of your priorities and know which leads are in danger of going cold. All of this is designed to streamline your process and help you hit your sales quota.
Productive Sales Teams Apply Data to Their Process
Atlas provides in-depth commercial services data and a user-friendly way to approach outbound sales. You need both components — data and application — to build a successful prospecting process.
Data should inform your prospecting work, pointing you toward opportunities and away from time-wasters. But while data forms the foundation of your work, it doesn't help you manage your daily tasks. Coupling in-depth information with productivity and organization tools gives you the insight you need to qualify leads and the oversight required to move each one through the sales cycle. That's what it takes to be highly effective at commercial services sales.
Learn more about Convex or schedule an Atlas demo.

Ricky Sparenga manages the online customer community for Convex, where he offers valuable original content and support for our building and facility services customers. Ricky's career in buildings services sales began in 2007, and before joining Convex in 2018, he worked at both small and large mechanical contractors selling maintenance and projects. His long-time industry experience has given him a unique understanding of customer needs and interests, and is the key to his successful connection with Convex Community users.
Originally published on February 17, 2022 Updated on March 17, 2022