"How do I lead a successful cold call?"
This is one of the questions we hear most often in our work with commercial services sales teams. There's no one perfect script you can use for every situation, but we'll share some tried-and-true techniques to increase your odds of success.
Watch our 30-minute power session with industry veteran Ricky Sparenga as he shares best practices for navigating the most common cold call scenarios:
The reality of landing a first appointment
What to say once you've reached a gatekeeper or decision maker
How our software Atlas can help to best prepare for a cold call sprint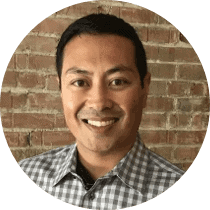 Ricky Sparenga
Customer Excellence Manager
Ricky has over a decade of experience in the HVAC space, having worked on the wholesale supply and contracting sides of the industry. Most recently he was an account executive at Comfort Systems USA before joining Convex, where he now shares best practices and facilitates sales trainings across hundreds of Convex customers each week. He holds a bachelor's degree from the University of Arizona and has been formally trained in the Sandler sales method.