How Haynes Mechanical Won $370k in New Commercial Service Pipeline with Atlas

By
Whitney Satin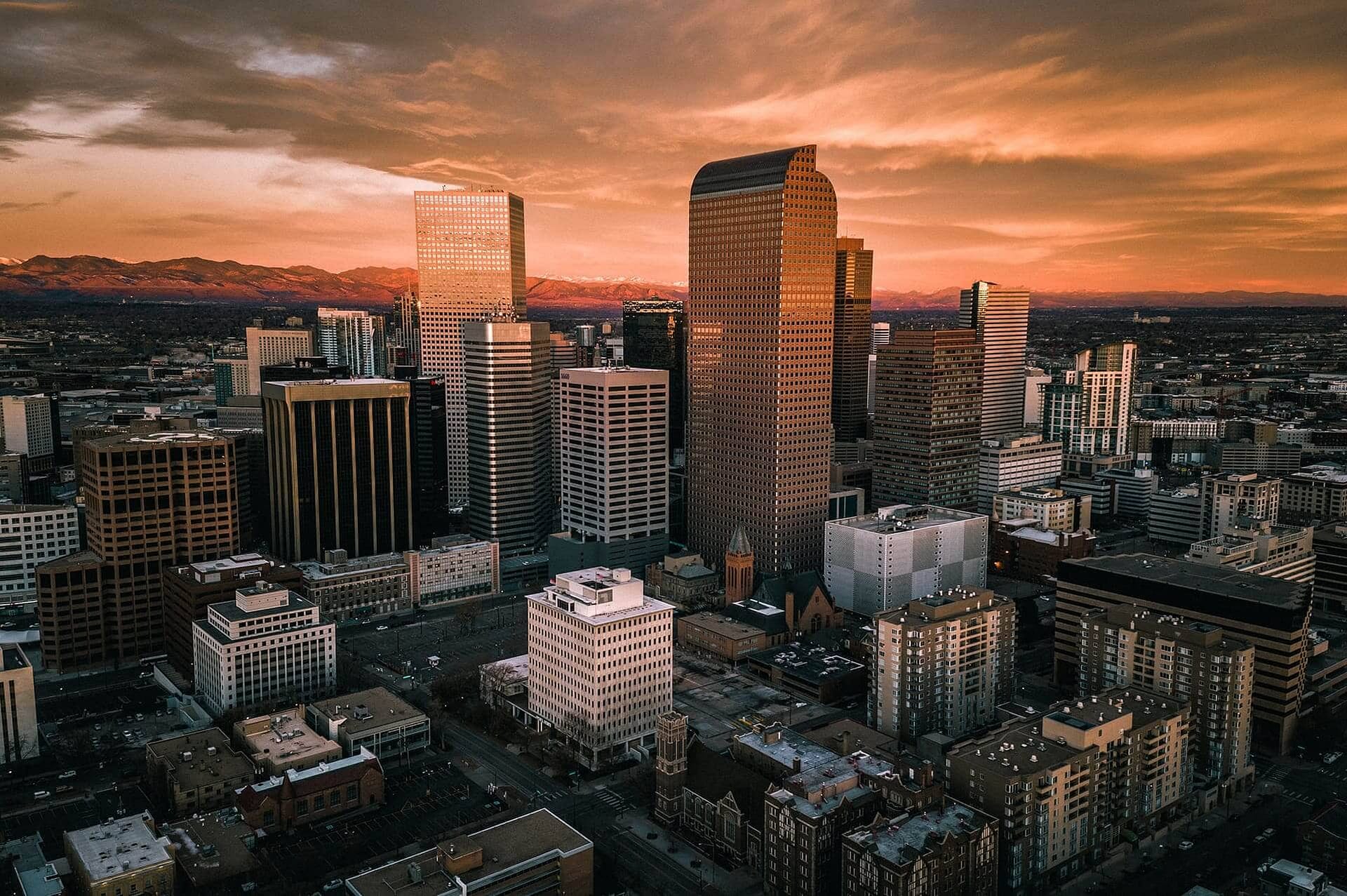 Looking Beyond the Business Card
Haynes Mechanical Systems has evolved significantly since Fred Haynes founded the company in 1968. But until recently, the company's services sales process hadn't caught up to the digital age. Business cards reigned supreme, and maintenance service reps (MSRs) drove city streets in search of buildings that fit their ideal customer profile, and then tried to network their way to the right decision maker. This was time consuming—and often yielded mixed results.
Mobile map applications helped by providing satellite imagery, which enabled MSRs to identify key building characteristics like cooling towers. But even so, it was still challenging to assess whether a particular property was a good prospect. As Director of Sales Matt Koenig notes, "In our business, we focus on buildings that are 50,000 square feet and up, which can be hard to assess when you're just driving up."
The stakes were high: service contracts account for nearly a third of Haynes revenues, but their approach to prospecting made it difficult to anticipate demand. Says Koenig, "We know that in order to hit our service targets, reps need to be booking five new meetings every week," but management had little visibility into this leading indicator of future sales success.
Vertical-Specific Insights Lead to Smarter Growth
Atlas helped sales leadership at Haynes flip this dynamic around. With Atlas, MSRs suddenly have the information they need—like building information, ownership data, and permit history—at their fingertips. With this data, they can better qualify properties and turn cold calls into warm outreach. Filtering properties by vertical segments allows MSRs to quickly identify a target set of properties and initiate customized sales campaigns in just a few clicks.
But Koenig and team take it one step further: cross-referencing information in Atlas with their own customer data to understand their market penetration. "For example, we know that there are a set number of hospitals in the Denver metro area and we're only in a certain percentage of them," Koenig says. MSRs can use this lens to prioritize outreach efforts that will gain market share in strategic segments.
Koenig notes that "if you see that a competitor pulled a permit where we know we have a competitive advantage, reps can create a strategy to go head-to-head" to hopefully win the business—and increase Haynes' commercial footprint.
When it comes to existing customers, the team sorts and filters by contract renewal date, so they can time their outreach accordingly. It's foresight like this that keeps them a step or two ahead of the competition.
Having a clear understanding of market penetration also helps the leadership team make decisions about growth. "As we grow, where do we start to reach our saturation point? When does it make sense to open up a new office?" says Koenig.
These growth insights extend to headcount planning as well. Atlas allows Haynes to proactively assign and hire technicians by looking at the skills required for prospective customers. "For example, hospitals have specialized equipment with different requirements. We can analyze our labor loads to see when we need to hire new centrifugal chiller technicians."
Targeted Coaching for More First Appointments
Atlas' opportunity tracking and workflow functionality creates better transparency around the elusive early stage funnel. Sales leadership now has a bird's-eye view into rep activity: how many buildings are being tracked, how many first appointments are being booked, how many properties are moving further into the sales funnel.
Leaderboards provide a shared point of discussion in team meetings to ensure reps—and the business as a whole—are tracking toward quarterly goals. "Now we can control a leading measure we need to achieve a lagging measure. Atlas helps us identify the activities that help us get the meetings."
Moreover, as new reps join the team, sales management has better visibility into which buildings they are targeting: "We avoid the 3 Rs: restaurants, retail, and residential," explains Matt. "With Atlas we could clearly see the kinds of buildings new reps are targeting and can offer better coaching about who they should be going after."
Twice As Many New Appointments and a Healthy Pipeline
The combination of more focused outreach and more targeted feedback is already paying dividends for Haynes. The sales team's bookings of first appointments nearly doubled in just 2 months, ultimately contributing to nearly 30 active proposals and $400k in new pipeline. "When we look at the benefit of something like this," explains Koenig, "it outweighs the cost."
Atlas has helped the sales team achieve greater accountability even beyond the walls of the sales organization. "Atlas is great with what we're trying to do as a business. Our General Manager can even see how we're doing on first appointments," says Koenig. "If you're serious about prospecting and achieving success in outbound sales, you have to ask yourself if you feel comfortable truly knowing what your reps are doing to have that impact. It's about having that transparency about the leading indicators."
About Haynes Mechanical Technology and Energy Solutions
For more than 50 years, Haynes Mechanical Systems has been dedicated to maintaining and upgrading mechanical systems in commercial buildings. With a service area that extends throughout Colorado, Haynes helps customers meet their building goals through preventative and predictive services that help manage future risk and contain unplanned costs throughout the equipment lifecycle.
At a Glance
Headquarters: Colorado
Service Area: Regional
Industry: HVAC & Building Automation
Employees: 230+

Whitney is the VP of Marketing at Convex, with more than 10 years of B2B marketing experience. She's previously led product marketing at AppDynamics and within GE's power business. She holds a bachelor's degree from Harvard and an MBA from Columbia.
Originally published on November 4, 2021 Updated on August 25, 2022