A Closer Look: Winter Release Field Notes
By
Jerome Simmons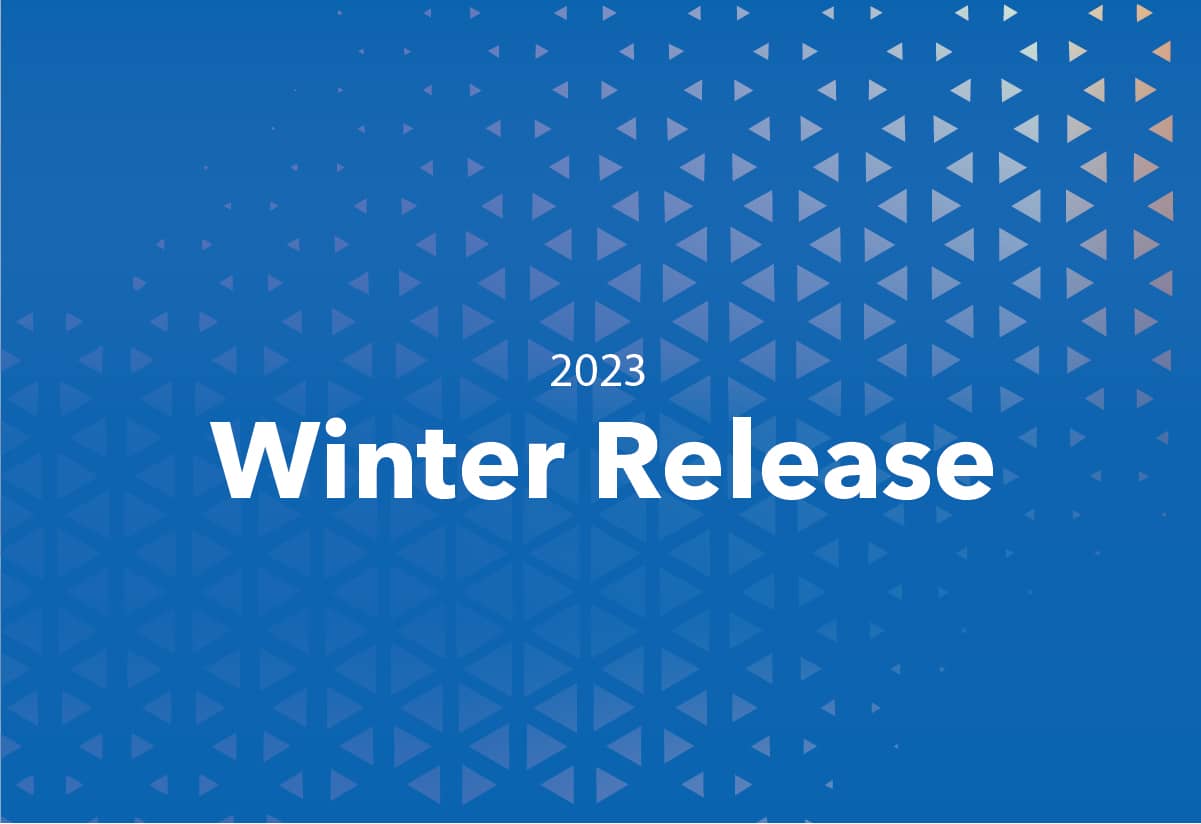 Engage High-Value Targets this Winter Release
At Convex, we provide data, insights, and applications specifically designed to accelerate revenue growth for service providers in the business of buildings. Our Commercial Services Platform enables sales and marketing teams to more impactfully plan go-to-market strategies, target key segments, and engage prospects. This Winter Release, we're providing more ways to connect with high-value targets and increase market share in just a few hours.
Here's What's on the Truck This Winter
We're helping teams break the ice this Winter by bringing phone and email capabilities, artificial intelligence recommendations, and state-of-the-art mapping technology in Atlas. With these improvements, revenue teams can
Connect with high-value targets directly from Atlas using Engage Dialer
Streamline prospect communications with our new Engage Email
Drive sales pipeline forward, all from one convenient location with Targets
Identify properties with your target contacts onsite with Contact Attribute Map Filters
Discover ideal contacts for commercial services using Recommended Contacts
We'll take a dive into each of the new features included in our Convex Winter Release below!
Call Prospects Directly from Atlas
Engage Dialer (Available Today for Early Access)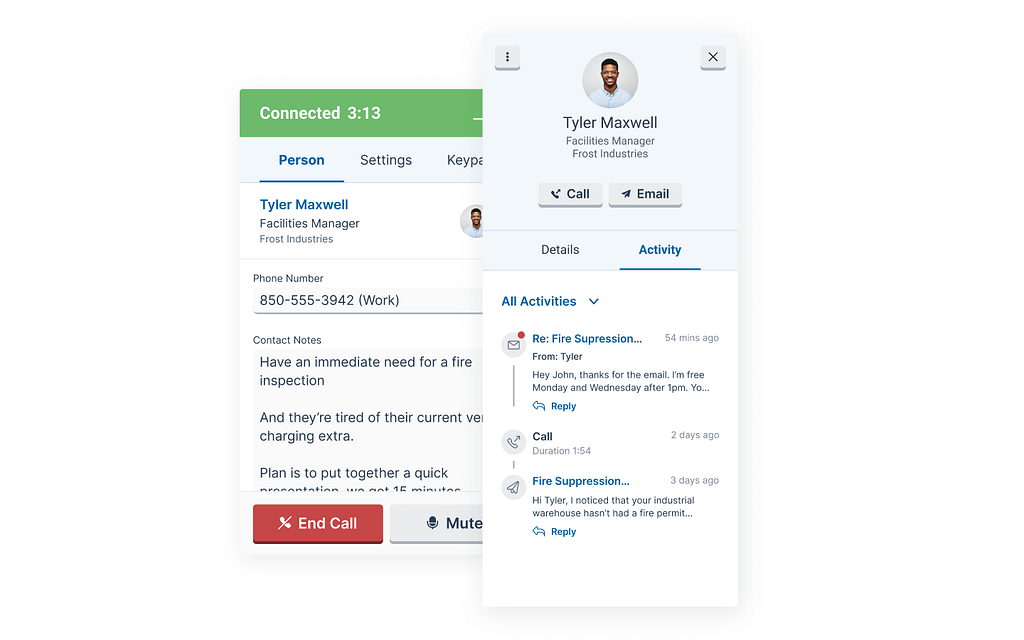 Commercial service sales teams rely on the phone to generate leads and set up appointments, because it works. Almost 70% of buyers accept cold calls from new providers (Crunchbase). Since our users already find high-value leads in Atlas, we introduced phone dialing capabilities to help connect with leads in the same place.
With a click, users can make unlimited phone calls from Atlas and automatically record call activities. Moreover, we've provided space for call notes and the ability to make your number show up as the caller ID. With Engage Dialer, Atlas users can
Build rapport with property decision makers using unlimited minutes
Track call activities and stay organized during outreach
Lead calls with actionable intelligence on your screen
Import your phone number to personalize calls and get called back
The Engage Dialer makes it easy to engage prospects right where you find them in order to book meetings and close opportunities with building owners, supervisors, and more.
Streamline Messaging to Targets
Engage Email (Available Today for Early Access)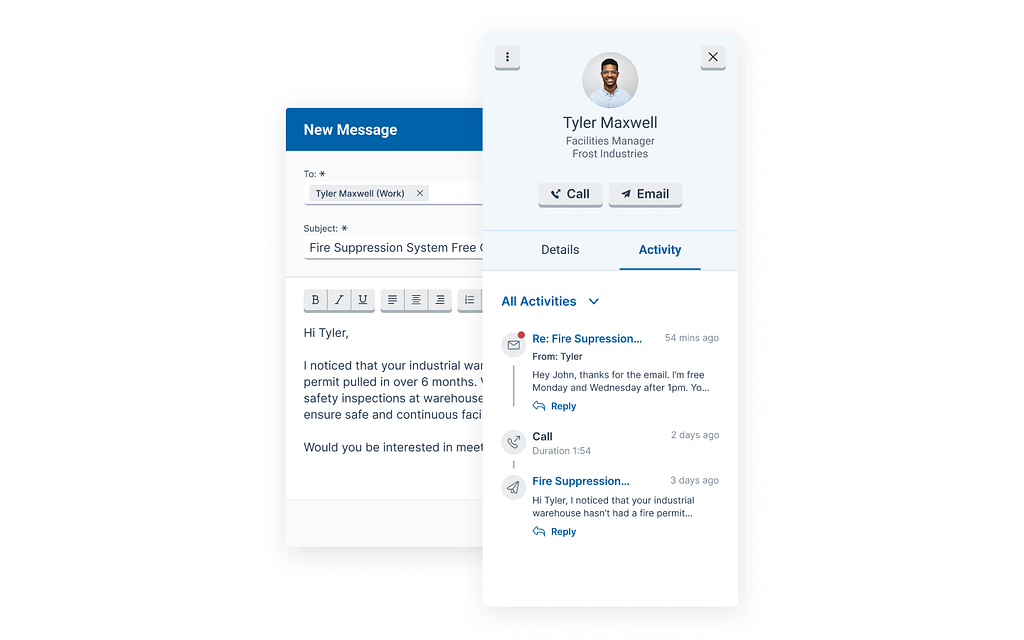 Successful sales teams communicate 4.4x more with prospects over email (Gong). Most of our users enjoy greater productivity working across fewer tools (outlook, web browsers, scratch paper, etc.), and connecting with property decision makers over email. This is why we're bringing your email into Atlas.
This mission-critical feature empowers users to not only manage emails directly from Atlas, but also track email activities and read receipts! All from Atlas, users now can
Manage your email interactions with prospects and customers
Track prospect email history to manage sales pipeline
Personalize emails with the property and contact intelligence at your fingertips
Know when prospects read your emails to plan your outreach
By integrating email into Atlas, reps more effectively reach new business opportunities, book more meetings, and increase their productivity.
An Important Update Regarding Engage Dialer and Email
To continue providing the best experience for our customers, the Engage Add-On package (dialer with unlimited calls, e-mail integration, read receipts, and activity tracker) will be available at no cost for the duration of the early access period. Contact your Convex representative for more information.
Propel Your Pipeline From One Place
Targets (Available Today)
Atlas is an one-of-a-kind solution for commercial service sales teams to build target lists of properties and contacts. By introducing Targets, we've built a central location to see all of your target properties, facility managers, building owners, and more. We've also combined our email and dialer capabilities too, so sellers can work through leads at scale and generate more sales opportunities.
Reach more opportunities, faster
Simplify where you engage prospects
Track all of your targets in one convenient location
Check out this intuitive workspace where you can research and connect with high-value prospects and close more service opportunities.
Find Properties With the Right Contacts
Map Filters Contact Attributes (Available Today for Early Access)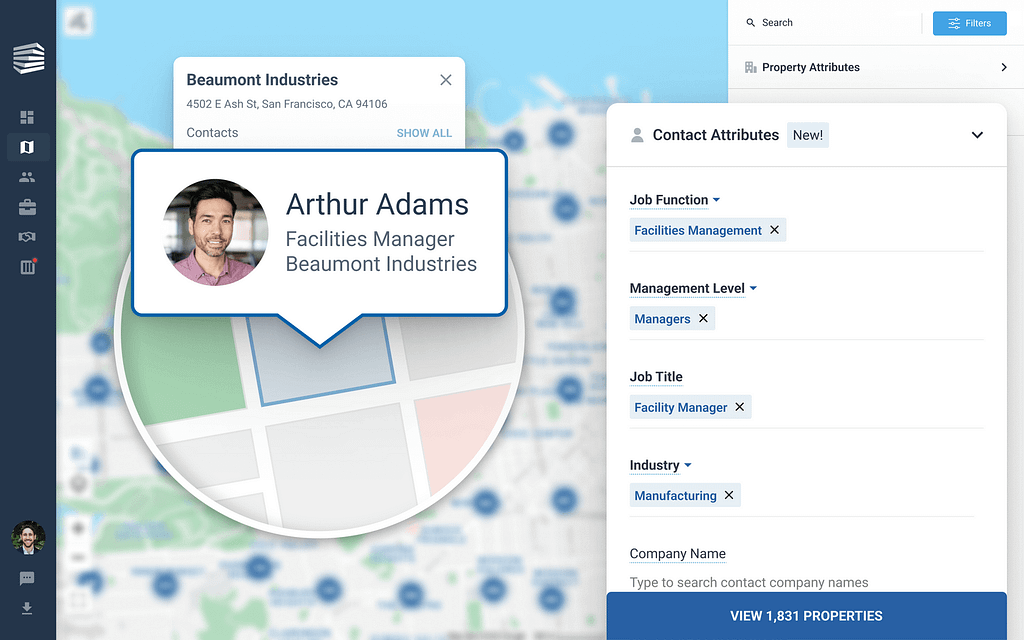 Better than any other intelligence provider, we know that commercial service revenue teams want to search for target properties and people. So why not help our customers find properties based on people working at those properties? This state-of-the-art feature is uniquely Convex: we are the only solution empowering sellers to find properties based on the type of contacts inside.
Identify properties with employees from target industries
Find buildings with contacts from ideal companies
Prioritize site visits where facility managers and other target buyers work
We aim to make selling into properties as easy as possible, and we understand the unique needs of our commercial service clients.
Uncover Contacts, Sell Faster
Convex Recommended Contacts (Beta Available Today)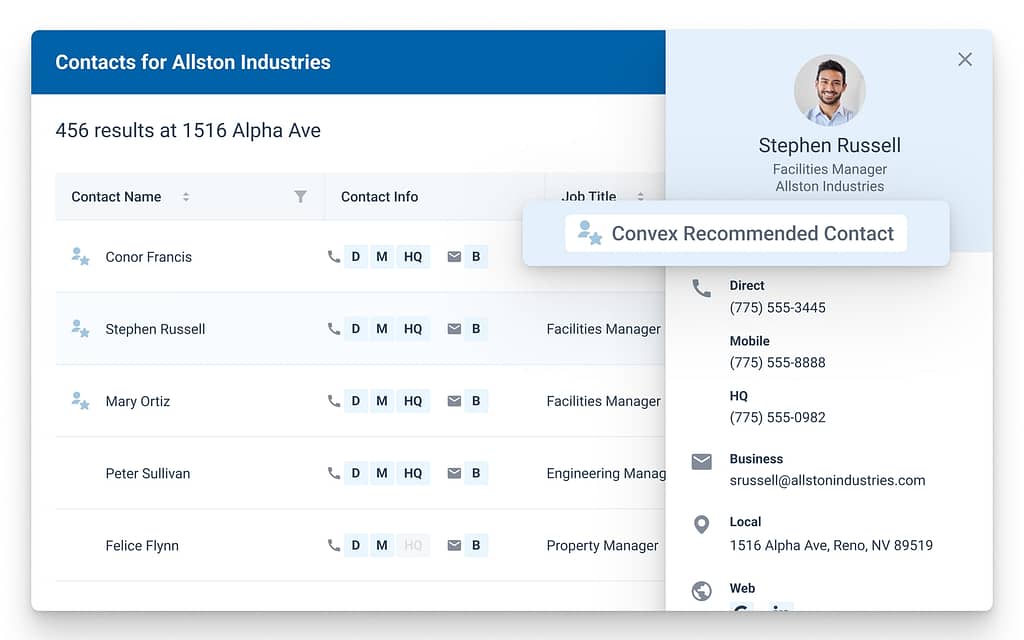 Artificial Intelligence has the power to point people in the right direction. As the go-to technology partner for commercial service businesses, we wanted to combine our expertise in artificial intelligence and building services to offer a commercial services specific recommendation engine to accelerate your sales cycle.
Our AI models continually analyze and identify high-value contacts and show those recommendations to help you:
Save time searching for ideal contacts
Increase the likelihood of connecting with the right buyer
Identify targets meaningful to your service sales cycle
We're always looking for ways to make prospecting more efficient, and generating opportunities and winning properties just got a lot easier. Search, contact, book, repeat.
We hope you're excited to start taking advantage of all the products and features in this Winter Release! If you'd like to talk with a product expert about our solutions, schedule a demo or reach out to your Customer Success Manager.
Seeing Is Believing
If you'd like to learn more about us or see these new features in action, sign up for our webinar, Commercial Services Platform: Winter Release '23, on Wednesday, April 5th at 11am PT / 2pm ET.
Jerome is a Senior Product Marketing Manager at Convex. Prior to Convex, he led product marketing and go-to-market strategy across different business units at Adobe and worked as a strategy consultant serving clients in the utility industry. He holds a bachelor's degree from Grinnell College and an MBA from the University of Chicago.
Originally published on March 15, 2023 Updated on April 5, 2023