How Convex Helped Johnson Controls Achieve 30% Uplift in Sales Opportunities

By
Whitney Satin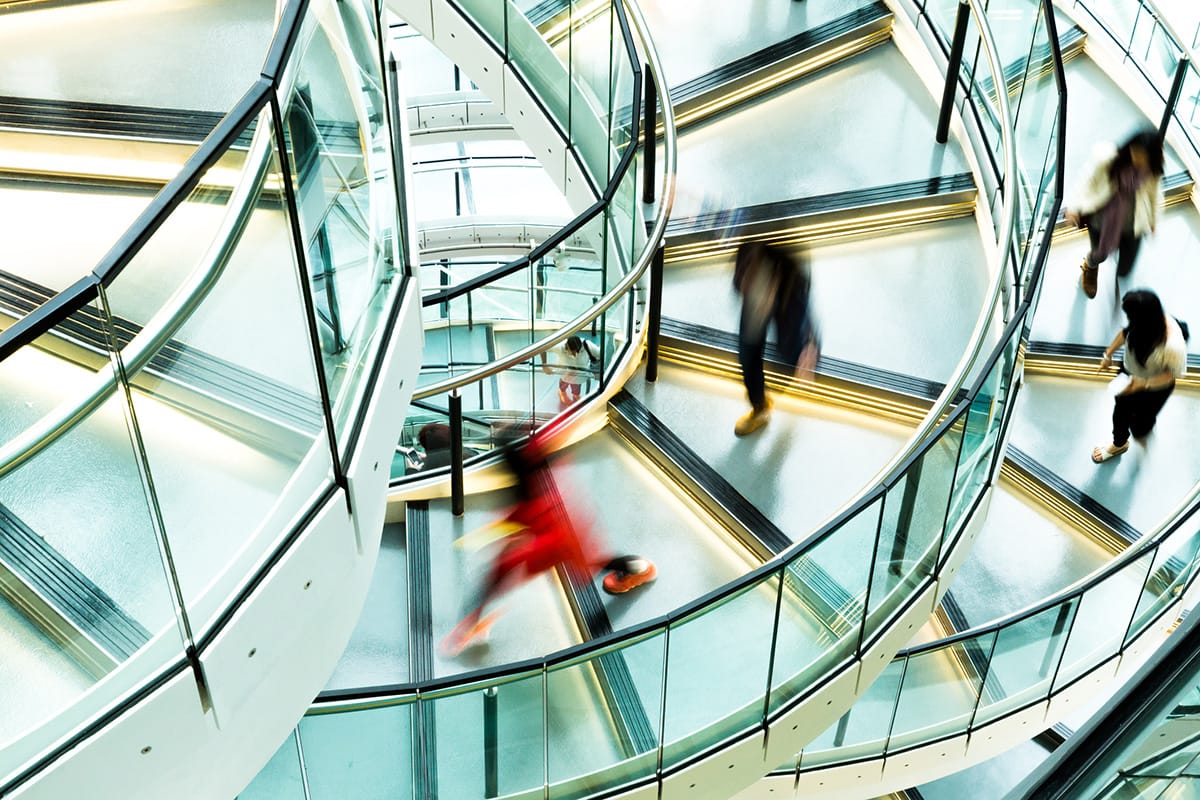 A Smart-Buildings Leader Sharpens Their Target Markets
Johnson Controls has been "making buildings smarter" since 1885, offering the world's largest portfolio of building products, technologies, software, and services to a customer base spanning more than 2,000 global locations. As steadfast proponents of modern, interconnected physical spaces, the company has doubled down during the pandemic on digital-first technology to establish Johnson Controls as a leader in smart-building services.
"We have utilized technology massively to help us overcome the things that we've been experiencing in this new environment," says Emilie Gorzoch, Director of Digital Solutions for fire services offerings, who manages the connected technologies that provide system-wide analytics and insights.
That initial pandemic investment in technology shifted operations "almost immediately" to digital environments, according to Gorzoch, making servicing their existing accounts seamless. "We have been historically very well advanced at expanding our existing clientele and expanding our services to them," she said.
However, there remained a substantial "white space" opportunity to penetrate several highly relevant markets using new technology. "The largest part of our business really comes from those customers that have high risk businesses," said Gorzoch, citing several industries such as healthcare, manufacturing and education in which Johnson Controls enjoys only a modest share of the market. "That's really where our target focus is…opening us up to those additional revenues and services."
Finding the "Whole [Tech] Package" to Engage Sales Reps and Uncover New Opportunities
Armed with this knowledge, Gorzoch went on the hunt to identify new technology partners to help them better equip their sales teams to prospect with greater efficiency and confidence. Taking a "bottoms-up" approach, Gorzoch spent time brainstorming with the sales management team on how to improve their existing sales processes. That's when she first came across Convex.
"When I saw the solution, I was really blown away by the technology, it was really the whole package," she said. "I really saw the future vision of where this could take us as a company for our sales teams."
Johnson Controls had implemented other prospecting platforms in the past with lackluster results. In Gorzoch's view, what truly set the Convex platform apart was the comprehensive data, speed and ease of use. "What most excites me about the Convex Intelligence Engine is the ease of accessing information for sales prospecting," she said. "The enhancement of enriched leads creates a faster turn-around time in the sales cycle and helps to drive our pipeline growth."
The sales teams shared her enthusiasm. "They just couldn't believe the data that they could access with this and how fast they were able to build sales prospecting lists without having to utilize 10 different platforms to try to find the information," she added.
For sales teams, such accurate information can often be very hard to come by: "Contact information from other tools or internal sources isn't always updated and isn't always correct," said Gorzoch, "you might not have that additional information that you need before making that phone call to the customer. The Convex platform really makes [sales reps] prepared before they make that first sales attempt. They have that additional information about the building and the people that work within those spaces."
Beyond the added depth and accuracy of prospect contact information, Gorzoch was also struck by the ability of the Convex platform to identify specific territories and counties to target as a whole. "[Territory management] can be very challenging in the fire and life safety industry," she said, "so being able to see your actual counties and being able to identify all the customers and the vertical markets that they're associated with can really give you a targeted approach to how you're planning your business for that year."
According to Gorzoch, that targeted approach has also helped inspire sales reps who might be lagging to perform at a higher level by building engagement through an immediate, tangible increase in productivity and efficiency. "That is one of the biggest benefits of using Atlas," said Gorzoch. "We have a day set aside for our sales reps to plan what they're going to be doing for the week [and] figure out what customers they're going to be targeting. But that planning day takes an entire day…whereas now, you can really narrow it down to an hour, maybe two, of planning their structure for the week [to be] able to get out in front of customers more."
Once they've made their action plan, according to Gorzoch, sales reps get not only more "at bats" but also higher potential contract values through better targeting. "It's a little bit of both," said Gorzoch, "and not only are they getting more at bats but they're having more interaction with customers. That really helps them. Because they have that additional information, we are seeing an uplift as far as their sales compared to the people that do not have that."
Like "Friends and Family": A True Partnership Leads to Exponential Growth
But beyond the cutting-edge insights of Atlas and the Convex Intelligence Engine, it was the attentive and dedicated partnership from the account managers all the way up to leadership that truly impressed the teams at Johnson Controls. "You have that dedicated team behind you and they actually become kind of your friends and family when you're connecting with them on a regular basis," Gorzoch said, "not only from the support team that is helping you but also with [Convex] senior leadership being engaged with the company as well. I think both of those things are huge."
From gaining deeper insights, to prospecting and penetrating new markets, the partnership has thus far been a "game changer" for Johnson Controls. Since kicking things off with Convex in October 2021, the company has seen an impressive $1.4M in incremental revenue through June 2022, noting a 30% uplift in sales opportunities between reps using Atlas and those not using the app. "I just find the platform absolutely phenomenal," Gorzoch said. "For me, it's really been a game changer as far as our field sales teams and I'm just so excited to see it progress throughout our organization to drive additional revenue and really change the way that we do business and prospect with our customers."
Furthermore, Gorzoch sees the partnership with Convex as more than just an asset for sales prospecting, opening up a whole new wellspring of data and insights to better serve the needs of their existing install base. "The value of having that information is being able to target those customers that have outdated equipment that may no longer be safe or that they may no longer be able to get parts for," she said, "but also being able to identify what buildings have our equipment in it so that we could service those customers as well."
Looking to the Future: Perfecting Prospecting and Scaling the Solution
So what are JCI and Gorzoch most excited about for the future of the partnership? "I'm excited about how we can make our leads actually hot leads for our sales teams and not just some information that's being shoved at them," she said, adding "that's really where I see the partnership going with this, and then also being able to use this across all of our domains… having all of our domains using the same sales prospecting platform. Our end goal is just to have that synergy, one Johnson Controls."
Learn more about Convex or schedule a conversation to accelerate your revenue growth today.
Johnson Controls at a Glance
Headquarters: Cork, Ireland | Milwaukee, WI | Shanghai, China
Service Area: Global
Industry: Smart-building facility services
Employees: 100,000+

Whitney is the VP of Marketing at Convex, with more than 10 years of B2B marketing experience. She's previously led product marketing at AppDynamics and within GE's power business. She holds a bachelor's degree from Harvard and an MBA from Columbia.
Originally published on August 16, 2022 Updated on September 13, 2022