Increase Pipeline Quality and Win Rate by Targeting Strategically
Empower sales and marketing teams to find, analyze, and group opportunities for efficient growth. Profile entire markets and territories for high-value targets and uncover gaps in your existing customer base that unlock revenue opportunities. Stop guessing and start getting the right prospects.
IDEAL CUSTOMER PROFILING
Qualify Opportunities at Scale
Discover high-value leads with custom searches based on property, business, or people attributes.
Identify ideal-customers and develop tailored, strategic campaigns
Expand footprint into existing accounts by mapping all locations to a logo
Grow tenant footprint by generating tenant and owner lists inside target buildings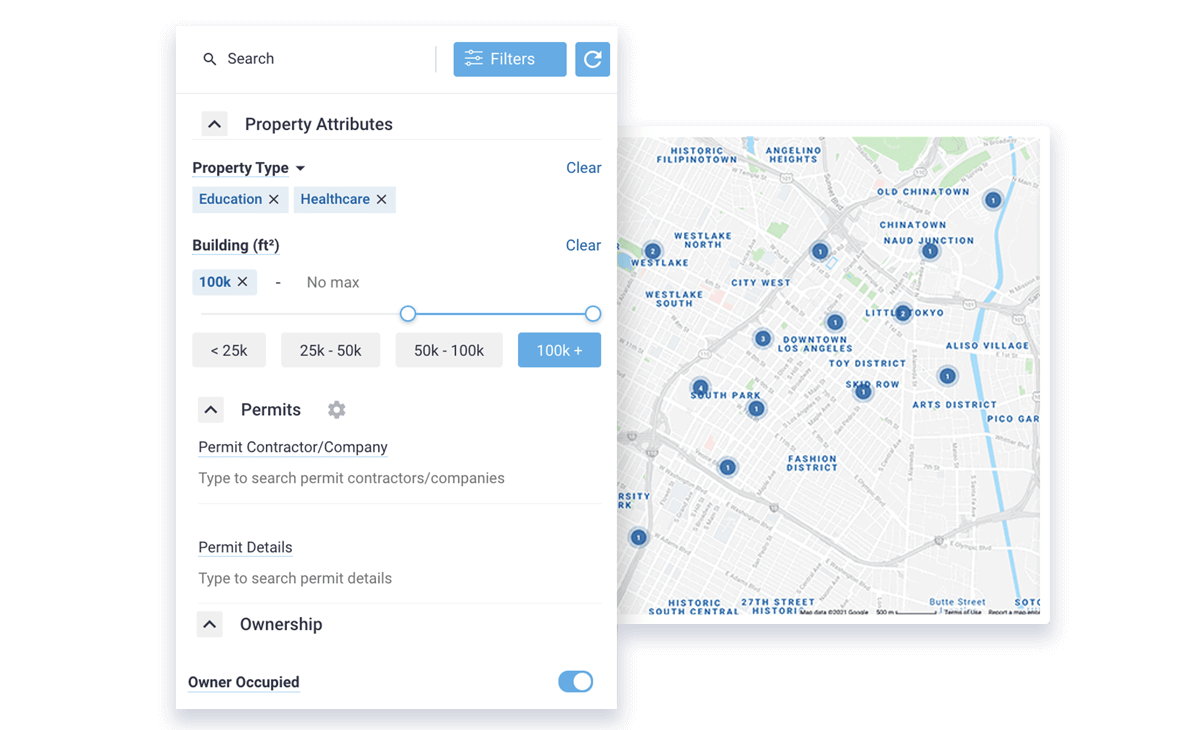 IDEAL CUSTOMER TARGET
Identify the Right Leads to Pursue
Use comprehensive property data and contact profiles to find new qualified leads with just a few clicks.
Target properties likely to need service based on equipment type, warranty date, or other criteria
Discover opportunities based on competitors mentioned in permits or recent ownership changes
Find the right decision makers to conduct relevant and timely outreach
CUSTOMER GAP ANALYSIS
Unlock Insights to Cross-Sell & Upsell
Connect your customer properties and contacts to accounts and identify whitespace and untapped opportunities to pursue and develop.
Uncover additional properties within an existing account for strategic expansion.
Map existing equipment across other lines of business for efficient cross-sell.
Develop effective win back campaigns by charting former customers.
Find New Prospects in Hours, Not Days
Sales goals keep growing, and generating enough pipeline to hit them means identifying and qualifying new opportunities is a must. In this 3-minute video, Comfort Systems USA shares how Atlas helps the team get the right appointments on the books to exceed quota—and hit revenue targets.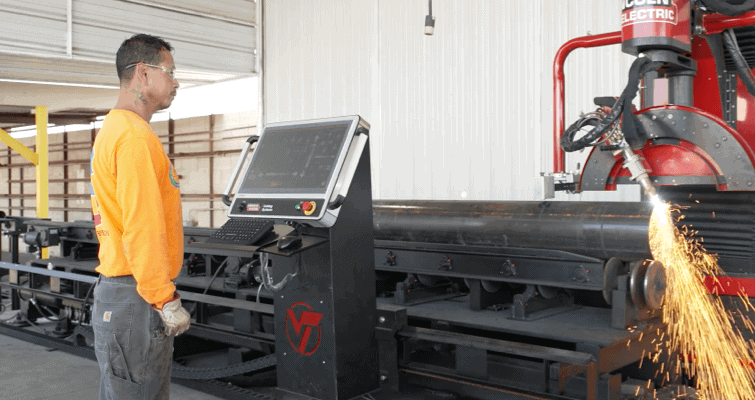 See More

, Sell More.

Leading commercial service providers trust Convex to uncover new leads and grow existing accounts. We'll show you how.