3 Go-To-Market Strategies to Win in the New Year

By
Jerome Simmons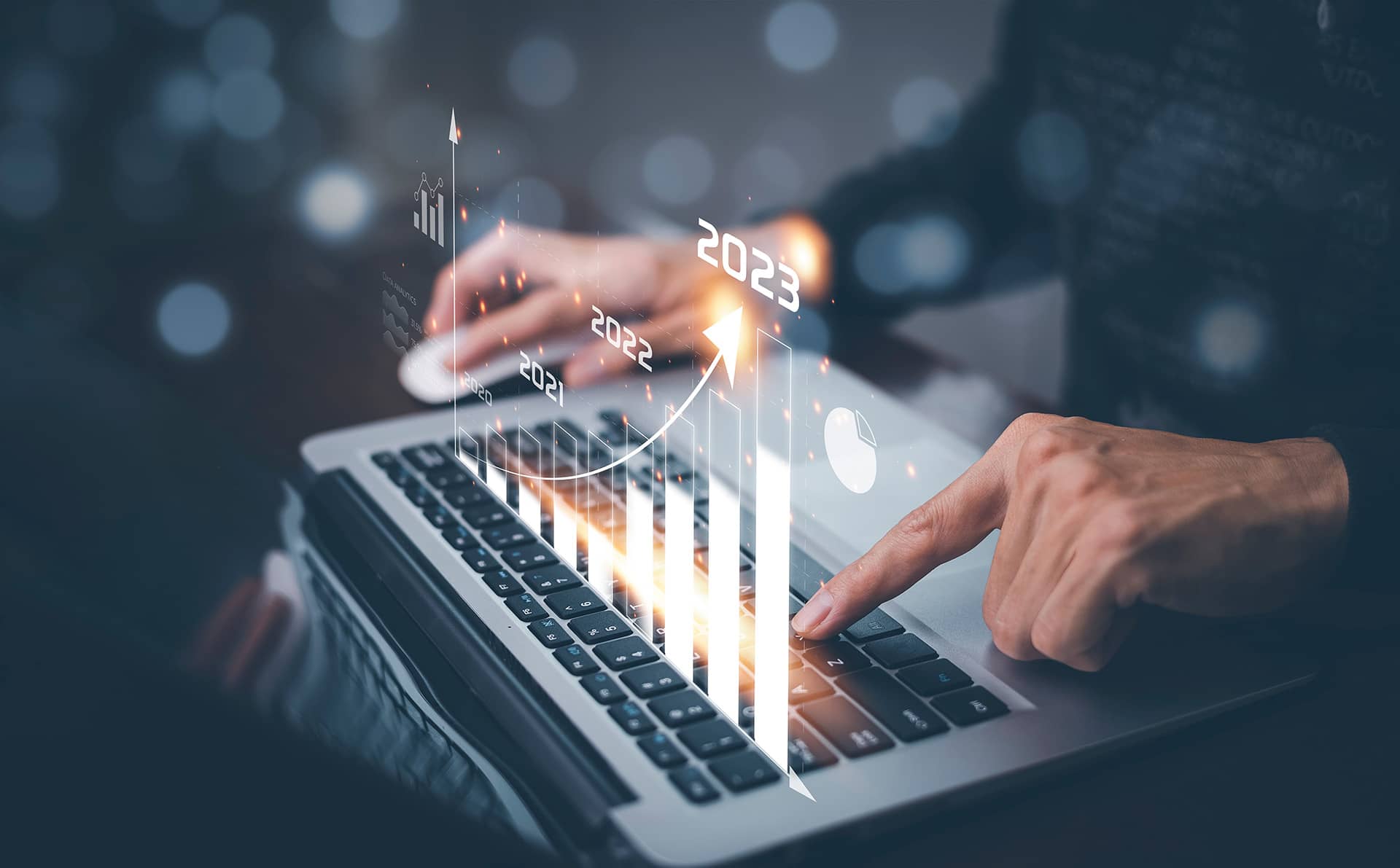 Year end is a busy time for revenue teams: reconnecting with prospects and customers, closing deals, and reflecting on the past year. It's important for revenue teams to assess what worked, what didn't, and areas for improvement. At Convex, we work with commercial service organizations to help them accelerate revenue growth. Based on what we've heard from the industry, we've outlined three go-to-market strategies that will help your organization win in 2023 and beyond.
Strategy 1: Provide a valuable, single source of truth to your organization
Successful sales and marketing teams have a shared perspective and process for identifying ideal opportunities. To get there, both teams need a single source of truth with supplemental data that allows them to coordinate their go to market approach. There are two easy ways for teams to supplement their single source of truth:
Account enrichment: provides actionable intelligence to accounts and opportunities that sales and marketing can both leverage. With access to information such as building type and onsite contacts, teams can determine product fit, personalize messaging and outreach sequences that accelerate the sales cycle.
Technology integrations: connect applications with your CRM. This empowers teams to use different applications specific to their needs while keeping teams in sync.
When sales and marketing teams align and coordinate, win rates can improve by as much as 67% (G2). In 2023, invest in solutions that drive collaboration and better decision making across the organization.
Strategy 2: Focus teams on high-value, ideal customer profiles
Commercial service providers invest in high value opportunities that are most likely to close, when they have a clear line of sight into their target properties, contacts, and accounts. Revenue teams create a lot of value when leveraging solutions that help them find these high-value, ideal customers. For any solution, teams should look for three value drivers unique to commercial service providers:
Market visualizations: the ability to map accounts, the installed base, and penetration gaps allow teams to methodically plan territories, target prospects and expand market share.
Property-based intelligence: targeting properties by square footage, number of stories, accounts onsite, or competitors in permits helps teams prioritize opportunities.
Pursuit of property decision makers: information like social profiles and mobile numbers helps teams intelligently and directly engage buyers and tailor engagement strategies.
Leveraging the right solutions has big implications: McKinsey studies show that B2B sales leaders who use technology effectively experience 5 times more revenue growth than their peers. In 2023, commit to selling smarter and growing revenue efficiently.
Strategy 3: Leverage technology in the field
Winning field sales teams efficiently pursue business on the road and minimize their downtime. These teams can create a lot of value by leveraging technologies that maximize their productivity from anywhere. Here are two ways field sales teams can generate value while out in the field: Two ways that teams can generate value while out in the field using technology are by
Using mobile applications strategically. Smartphones are a powerful asset when loaded with the right applications and even better when those applications help reps identify opportunities, research prospects, and manage their workflows. Mobile applications are most useful to field sales when they provide quick access to critical information in the field.
Limiting the number of mobile applications used. Switching between applications causes reps to get sidetracked, which lowers productivity. Look for applications that help field teams drive multiple sales outcomes.
Teams that integrate smartphones into their workflows experience a 34% increase in productivity (Forbes). In 2023, check out our newly designed Atlas Mobile application, which was specifically created to help commercial service field sales teams sell smarter from anywhere.
Heading into next year
As you reflect on the last year, we hope you'll benefit from these strategies in the new year and learn about how Convex can help your go-to-market organization accelerate revenue growth through our Commercial Services Platform.
For more in-depth coverage on these 3 strategies, watch the replay from our webinar with Convex's VP of Sales, Dan Mandelbrot.

Jerome is a Senior Product Marketing Manager at Convex. Prior to Convex, he led product marketing and go-to-market strategy across different business units at Adobe and worked as a strategy consultant serving clients in the utility industry. He holds a bachelor's degree from Grinnell College and an MBA from the University of Chicago.
Originally published on December 21, 2022 Updated on December 21, 2022