How Schneider Electric Partners with Convex to Double Down on Service Revenue

By
Whitney Satin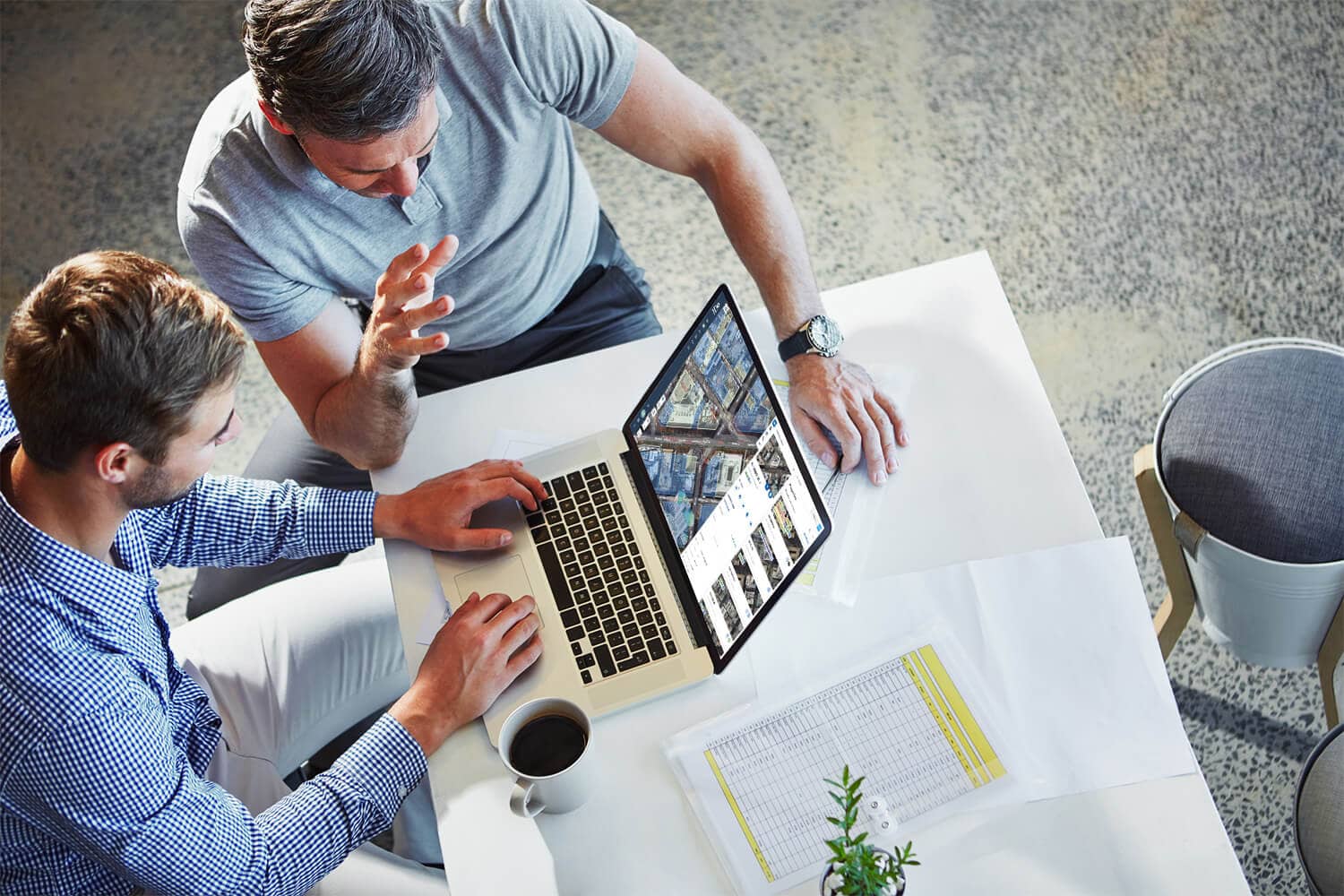 A 'Force Multiplier' for Growth
In a recent benchmark survey by research analyst firm Service Council™, service industry leaders were asked which technologies their companies would be investing in for 2022. Their number one response? Not CRM…not Field Service Management…
…but Business Intelligence, with almost 56% of the vote.
It's a sign of the times: organizations want consolidated data and actionable insights that enable teams to prospect more efficiently and penetrate new markets and accounts. As such, service leaders are focusing on revenue growth this year by adding intelligence platforms to help teams better surface opportunities and align with customer expectations.
A great example of this is our relationship with Schneider Electric, a global leader in sustainable building and energy solutions. Convex's first-in-class commercial services platform has helped Schneider rise above industry commoditization with highly relevant, actionable insights into the properties of their prospective customer base, including building attributes, permit details, equipment location and service history. Such insights have helped Schneider Electric not only prospect more efficiently but grow deeper, more lasting relationships with their customers.
We recently sat down with Jay Byers, Director of Service Sales Programs at Schneider Electric, and Charlie Warren, CEO and co-founder of Convex, to discuss how Schneider Electric is applying Convex's property-based intelligence to improve their bottom line. Read on for some highlights from the conversation (edited for clarity) or catch the full replay.
Jay, Schneider Electric has ambitious plans to grow services 2x in three years. What are the impediments to getting there, and what actions are you taking?
Jay: It's the same story for Schneider as it is for a lot of other companies: when we go to install a widget on a site, we want to attach services to that widget. We've seen that we have thousands of sites out there that we've installed which, for a variety of reasons, may have atrophied over time or be dormant customers. Our goal is to expand and saturate the install base more.
Think about the experience of going back and trying to find intelligence on these buildings. It's probably changed, and we need technology to be able to supplement [our existing intel]. The only way that we're going to be able to get to 2X in three years is by investing in technology and using it as a force multiplier.
Charlie, what were some of the challenges and opportunities that you observed as the partnership started to come to fruition?
Charlie: Oftentimes the install base lives across disparate systems that are not integrated down to the actual physical property-level, and that's a nontrivial machine learning challenge to solve.
There's a huge amount of opportunity in that alone. But to take it a step further, and to drive outcomes for an organization like Schneider, you need to make that install base consumable. And what I mean by that is that it needs to actually provide something in an application layer that sellers can engage with. This data has been around for a long time, but things like spreadsheets don't actually drive value for inside field sellers or partners doing that work. They're clunky, cumbersome, and not really aligned with how sellers do their job day-to-day. One of the areas where we see a lot of opportunity is not only in that data model, but in tying it down to the individual seller driving toward their quota and livelihood. If we can align both of those things—the high-level strategy about the attach rate down to the individual seller —that can be really powerful.
The install base is really important, but more and more, it's being challenged by competitors in terms of multivendor services offerings. How do you mitigate that impact?
Charlie: The path to service revenue growth should look beyond classic service contracts through the install base. There's a huge amount of growth to get out of competitive takeovers. Should we do it near our existing install base so we can manage truck rolls accordingly? And how do we actually plan and target that attack motion? If we just grind the base forever, we're not going to reach those aggressive recurring revenue targets that the industry has set out for itself and for Wall Street. At Convex, we can be a partner to think more broadly beyond just the install base and see what else is nearby.
Jay, there are many touchpoints with customers across functions, from sales to services to engineering and design. How do you bring information together to empower teams to drive pipeline and generate leads?
Jay: Over time with these IT platforms or technology, we start stitching them together. The experience that creates for an employee can be really clunky. It's not efficient, and when we have different systems where there's no connectivity, that's one of the challenges you face. Let's say I'm a salesperson and I want to get intelligence on a customer site to prepare for a meeting that I'm going to. I want to know when the last time was that we did service with that customer. Why can't I see it? I have to call IT or an administrator who is an expert in this particular system to pull that data out. The experience is difficult and painful for our salespeople.
In a similar vein, imagine now you were our frontline field service reps. I started my career as a technician and, as a frontline field service rep, one of the most embarrassing things to do is to go out for an emergency on a customer site and to have them sitting over your shoulder while you fumble through a problem. That hurts. It's really hard to do. It creates stress, that creates pressure. By using technology to have our technicians and our frontline workforce be able to go out to these sites better informed — "Hey, I know the last time I came out here or the last time that Jill came out here, here's what she did" — I'm a little calmer coming to the customer now. I feel more empowered to be able to do my job and I'm armed with more intelligence to be able to solve my customer problem.
Charlie: I would add to that in terms of when you think of cross- and upsell into the existing base, understanding at a deep level. I mean down to the physical tenant or the floor in the building, the building itself. What is the service record? How have they been engaging with us and what are they actually interested in?
Those conversations make it more of a consultative partnership approach versus "We have this new widget. You should definitely buy it" or "You're not under contract on the existing widgets we have in your building and you really should be." Now, it's "Let's look at your overall property portfolio and, when we know that you've been getting extra amounts of service, what if we did that digitally? With IOT and rolling out fewer trucks. Would that be helpful?" It's a consultative approach that brings that service history to bear against the physical location-level down to the individual seller. At Convex, we're hugely powerful for building real partnerships and not making things seem overly sales-y.
What types of data have been highlighted as most useful by your service and sales teams to make them more intelligent in their pursuit of opportunities?
Jay: It could vary based on persona and whether that's a salesperson, service manager, or maybe a field service rep. But essentially, it's the history of the job sites. It might be basic. How many products do we have on the site? So for instance, I might know that we have done work at a particular building before. I don't know that we have 20 different widgets at the site. To be able to get that type of intelligence out of a system, out of a platform, is helpful to me as a user.
Charlie: What's so exciting about this industry, but also very challenging from a technical perspective, is who the Ideal Customer Profile (ICP) is. The ICP varies actually, if we were talking about what types of people, like contact information, what types of buyers. The ICP is also the physical type of building. A bunch of Schneider's products are designed for data centers. They cannot be sold to schools. There just isn't that use. And so bringing that matrix together in ways that make sense from a planning and targeting perspective, even before the salesperson or the field engineer is using the phone or on site, that can be really powerful.
Jay: And in the past we would have, by brute force, found all that information. There's a lot of complexity there. I might need to call the old salesperson and say "Hey, give me the history on this." That's not effective, and back to the comment earlier about technology and how we can bridge the gaps between these disparate systems—that's been the great part about the partnership with Convex.
Schneider is on an intelligent service revenue journey and one of the key ways that you're achieving that is through your relationship with Convex. Can you share some learning moments?
Jay: We looked at the attach rate earlier. I mentioned the dormant customers that companies may be chasing. It's a challenge for companies to get that information to keep those customers…it sounds easy, but it is not. Customer success is something that a lot of people talk about, so I think sometimes folks use it as a buzzword and one of the parts that I've appreciated about the partnership with Convex and with Charlie is teaching us what customer success is.
I had a conversation about adding some licenses for a certain type of persona and his group coached me out of it. They said I don't know if the use case fits that.
Charlie: Schneider talks about customer success as an organization, and the renewal rates and attach rates reflect that. I think there's a sense in which we maybe sold the widget. It was part of the new construction and we got through the warranty period. We captured the service contract. Maybe they renew at 80%, but that's all years and years of recurring revenue plus your renewal at 95-97%. You know, maybe more. You should actually have 100% of sort of net dollar retention as the up- and cross-sell.
I think Schneider is already there, and so they're leading by example once again.
Charlie, what were some of the things you learned in the introduction to Schneider Electric that you thought were important opportunities?
Charlie: I think one of my learnings about Schneider, which dovetails well with our partnership and how we go to market and serve our customers, is this is a very digital-first, technology forward organization that's also highly coordinated across many different businesses. They sell many, many different products and services. And then secondly, they made the shift years before. I think peer companies are driving toward outcomes-based service. For us, that makes for a really fantastic partnership in terms of the solutions we offer and the outcomes we can deliver to businesses. You're making that shift, so we're grateful for the partnership, but it's also been fun to see how far ahead of the curve they already are.
Jay, what are some of the things your teams are looking at as you drive this process forward?
Jay: We talked about the install base and about the number of widgets that we've sold, and if you think about this like a pie, there's only a certain amount of the pie that you can get up to. Let's say it's 10,000 sites you can get up to if we want to 2X revenue in three years. We need to think differently than that, so the comment about competitive takeovers and other ways to go to market is our next step. It's happening, I'm watching it unfold and it's going to be a fun ride to watch.
Charlie, from your perspective, what's next for the industry?
Charlie: There are new markets with a tremendous amount of pull that didn't even exist a few years ago. If you look at the buildup around decarbonization, Schneider has been on the forefront of that. And it's looking like trillions of dollars will be spent on healthy buildings in the United States alone—that's a relatively new market that didn't exist before the 2020 pandemic. A third, and maybe the most important, is the actual rise of IOT and predictive maintenance. Ten years ago these were buzzwords. Today, customers are asking for this and businesses will expand and be built around it. There's a huge amount of outcome-based recurring revenue for the companies that win in that space, and I tend to believe that it will be the OEMs — not the startups — who stand to win. It will be the OEMs who make that transition to a predictive maintenance model based off of sensors. That's a tremendous opportunity for the most innovative orgs, and that's where I think Schneider is off to the races. We're grateful to partner with them on that.
Learn more about Convex or schedule a conversation to accelerate your revenue growth today.
Schneider Electric at a Glance
Headquarters: France
Service Area: Multinational
Industry: Building and energy management
Employees: 150,000+

Whitney is the VP of Marketing at Convex, with more than 10 years of B2B marketing experience. She's previously led product marketing at AppDynamics and within GE's power business. She holds a bachelor's degree from Harvard and an MBA from Columbia.
Originally published on July 29, 2022 Updated on August 4, 2022