SELL SMARTER
INDUSTRY INSIGHTS
The Path to Intelligent Commercial Service Sales: Strategic Actions
By
Jerome Simmons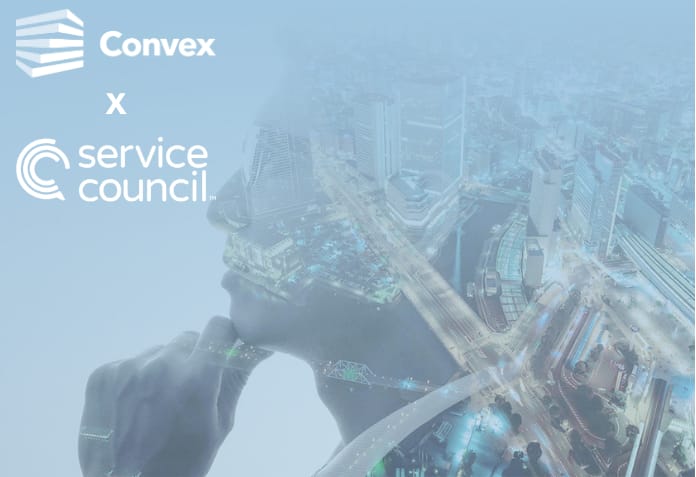 We've partnered with the Service Council to help commercial services organizations on their pathway to intelligent commercial service sales. In part two, we discussed how service organizations are innovating and common pitfalls. In this final part, we'll review actionable ways teams can sell services more efficiently and drive more profitable growth.
Strategic Actions to Enable Service Revenue Sales
Many commercial service organizations struggle to effectively sell services, despite the potential for high-profit margins. Studies reveal that top-performing organizations attach service contracts to 76% of their product sales, while average performers only achieve a 39% attachment rate. As shared in our previous blog post, there are five key reasons why organizations have difficulty selling services,
1. Services are not represented with the product sale
2. Poor record and customer database management challenge sales teams
3. Market visibility makes prospecting difficult
4. Administrative tasks keep teams from working toward their goals
5. Researching prospects takes time away from selling
Despite the prevalence of these challenges, service organizations and sellers can take specific actions to overcome these difficulties. Here are 5 key unlocks:
1. Shift Perspectives
To boost service sales, it is essential to view the service department as a profit center rather than a cost center. This change in mindset empowers the team to focus on revenue-generating activities and drive growth. By recognizing the value that services bring to customers and the organization, you can align strategies to maximize service sales opportunities.
2. Consolidate Data
The consolidation of databases and disparate systems is crucial for creating a holistic view of customers. Having a unified perspective on customers enables a deeper understanding of customer needs and preferences, which creates upsell and cross-sell opportunities. Additionally, service organizations can personalize their service offerings based on the age of equipment or other factors. However, consolidating data is particularly impactful when combined with sales and property intelligence.
3. Harness Business Intelligence
When an organization can map an existing account against the entire footprint of an account, the organization can determine their penetration and better determine the best ways to sell into an account. Moreover, sales and property intelligence offers teams better ways to identify and win targets, provide personalized services to customers and accelerate revenue growth and profits.
4. Streamline Processes
Efficient processes are crucial for enhancing service sales. By strategically reducing manual tasks, improving routes, among other activities, organizations can increase efficiency and productivity, freeing up valuable time and resources to focus on revenue-generating activities. Streamlining administrative tasks, such as data entry, contract management, and scheduling, enables service teams to spend more time engaging with customers and generating profitable growth.
5. Embrace Technology
Investing in technology and strategically integrating technologies such as artificial intelligence and knowledge management systems into your organization is essential for staying competitive in the service industry. By leveraging cutting-edge technology, organizations can streamline operations, enhance service offerings, and stay ahead of the curve. AI-powered solutions can automate issue identification, provide proactive service recommendations, and enable efficient knowledge sharing among team members.
To varying degrees, service leaders have recognized the significance of these activities in driving service revenue growth. With respect to technology, many organizations are strategically expanding investments in business intelligence, knowledge management systems, and customer relationship management solutions to gain a comprehensive view of their customers. Business intelligence, in particular, offers a high and immediate return on investment by providing valuable insights into prospective and existing customers.
At Convex, we help customers consolidate their data, harness business intelligence, and streamline their sales process with impactful technology. Our customers have achieved positive return on investment in just six hours. With our commercial services platform, customers get a map-based view of their market that is pre-populated with reliable intelligence on properties, companies, and contacts.
Users can easily find their target companies, properties, and contacts and use our phone and email capabilities to reach property decision makers directly. Leveraging our pipeline management capabilities, customers can enter their own customer data and get a comprehensive view of their market to find and win both new and existing customers. We encourage you to learn more about us or schedule a demo with an expert today.
Interested in learning more?
Jerome is a Senior Product Marketing Manager at Convex. Prior to Convex, he led product marketing and go-to-market strategy across different business units at Adobe and worked as a strategy consultant serving clients in the utility industry. He holds a bachelor's degree from Grinnell College and an MBA from the University of Chicago.
Originally published on July 3, 2023 Updated on July 3, 2023