New Trends in the Access Control Industry for 2022

By
Whitney Satin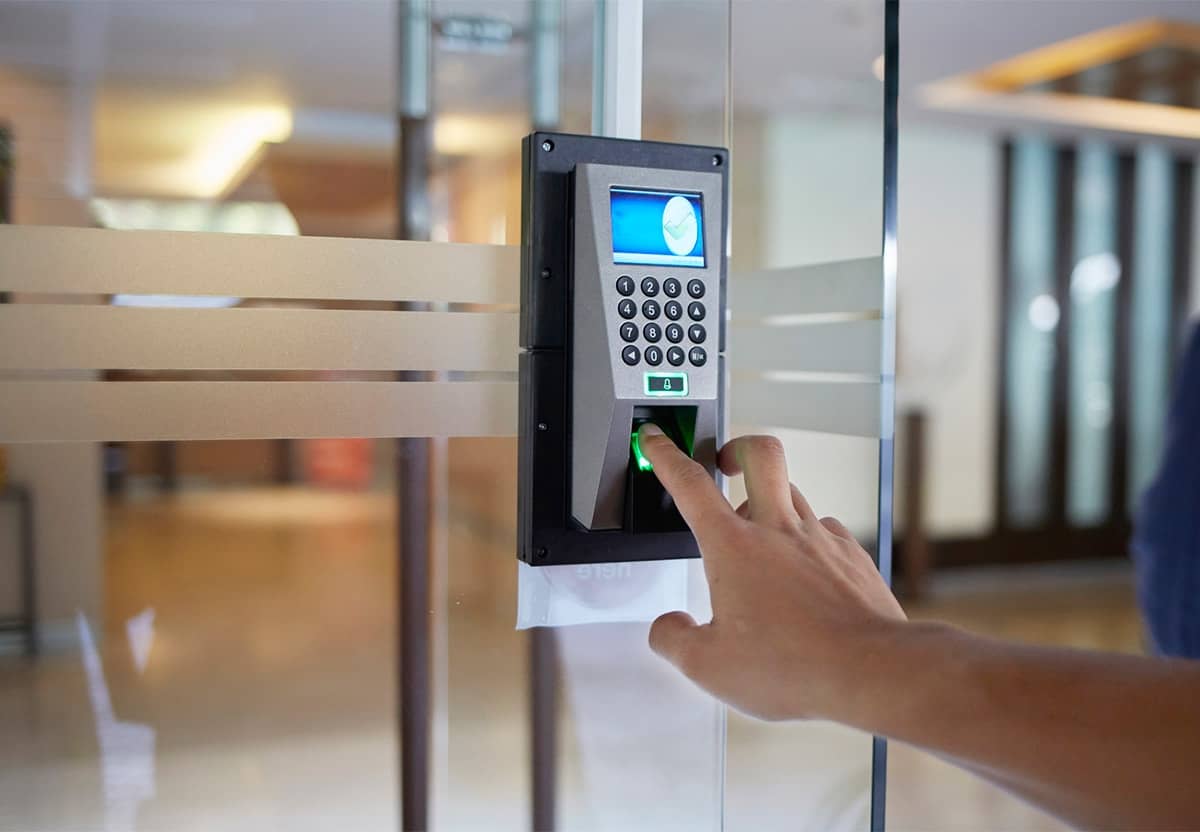 Even during a global pandemic, the access control industry has continued to grow at an astonishing rate. The market is projected to grow at a compound annual growth rate of 8.7% until at least 2026. In fact, the health and security concerns that have defined recent years have helped propel the access control industry forward.
Today's commercial property owners want access control solutions that are hygienic, cutting edge, and can be remotely monitored and updated at a moment's notice. These changes in demand are coinciding with the emergence of new technologies and business models for providing access control solutions, which are pushing the industry to look to Silicon Valley for inspiration.
With all this change, and the push for technological advances, it's easy to see why right now is a great time for the access control industry—and a perfect moment for commercial services providers to update their sales pitch for current and prospective clients.
Contactless Access Solutions Are Providing an Alternative to Physical Keypads
Over the past several decades, the PIN pad has been one of the cornerstones of access control. Its simple 10-digit interface made it easy to use while providing a reasonable amount of security. In fact, a potential intruder only had a 1 in 10,000 chance of guessing a 4-digit code. But today, there are plenty of access control alternatives to the traditional PIN pad—options that are making access control safer, more secure, and more efficient. How much more secure are these access control alternatives? To calculate the chances that an intruder's biometric fingerprint scan matches an authorized individual, you would need to take the odds of the PIN pad and add about 75 zeros to the end.
Companies Are Turning to New Tech to Combat Increased Security Concerns
Whether because of concerns about protecting sensitive materials and information or heightened health concerns due to COVID, facilities managers need to control and track who has access to their properties. Luckily, there have never been more options that are safe and effective in the access control toolbox.
Multi-Factor Authentication (MFA): If one form of identification is good, more is better. That is the idea behind multi-factor authentication. Rather than relying on a single form of authentication, systems that use MFA require two or more methods such as keycards, ID numbers, passwords, or biometrics before an individual is granted access. While this technology isn't exactly cutting edge, the growth of touchless and mobile access solutions means facilities managers have more ways to include MFA in their access control strategy.
Cloud-Based Access and Monitoring: For many facilities managers, it simply doesn't make sense—whether because of concerns about cost, security, or space—to host a dedicated, on-premises system for access monitoring. Cloud-based access control and monitoring systems offer several key benefits

compared to locally hosted alternatives, such as the ability to monitor, store, and back up security footage and other access control data via the cloud. Not only do cloud-based systems make it possible to monitor locations remotely, but cloud-based backups mean no more lost data due to fire, flooding, or other system failures.

Real-Time Visitor Identification and Monitoring: New access technologies are making real-time visitor identification and monitoring a viable access control tool. Honeywell and other leading access control companies offer solutions that can be fitted with AI-driven cameras that use facial recognition, loitering detection, or other technologies to immediately identify who is coming, who is going, and who is acting suspiciously. These technologies give access control systems the ability to not only identify individuals at the point of entry, but also to monitor visitors by running quick background or criminal checks and logging visitors for contact tracing or other monitoring purposes.
New Subscription-Based Service Models Are Making Access Control More Flexible
The access control industry was once based primarily on the sale and installation of hardware. Now, the most prominent companies are beginning to offer access control as a service alongside their physical installation services.
Similar to the Software as a Service (SaaS) model many technology companies have adopted, the subscription-based access control model eschews the one-off sale in favor of the recurring revenue stream from long-term subscribers. There are many reasons why the SaaS model has become so popular in the tech space: more predictable revenue streams, higher scores on metrics such as Customer Lifetime Value, and gross margins that often reach higher than 80%.
It's no wonder the subscription-based access control model, often referred to as Access Control as a Service (ACaaS), is already gaining traction with major players in the access control space, including STANLEY Security and Brivo. One report estimates that the U.S. market for ACaaS has already grown to more than $577 million.
The inherently cloud-based nature of ACaaS systems means they are perfect for integrating many of the access control technologies that are growing in popularity. For example, ACaaS systems can include apps for mobile access, integrating biometric sensors that have become common on many smartphones.
Gain Even More Insights on Your Access Control Market With Convex
The trend toward high-tech, subscription-based access control technology is here to stay, but that doesn't mean every property manager is planning to upgrade all at once. It's up to you to identify and determine which leads are ready to open the door to better access control solutions. With sales intelligence and market intelligence software from Convex, your commercial access control sales team can see everything they need to determine which commercial properties are hot or not.

For more information on how Convex can help your sales team, schedule a demo today.

Whitney is the VP of Marketing at Convex, with more than 10 years of B2B marketing experience. She's previously led product marketing at AppDynamics and within GE's power business. She holds a bachelor's degree from Harvard and an MBA from Columbia.
Originally published on July 13, 2022 Updated on October 3, 2022