How to Win the Commercial Services Sales Talent War

By
Whitney Satin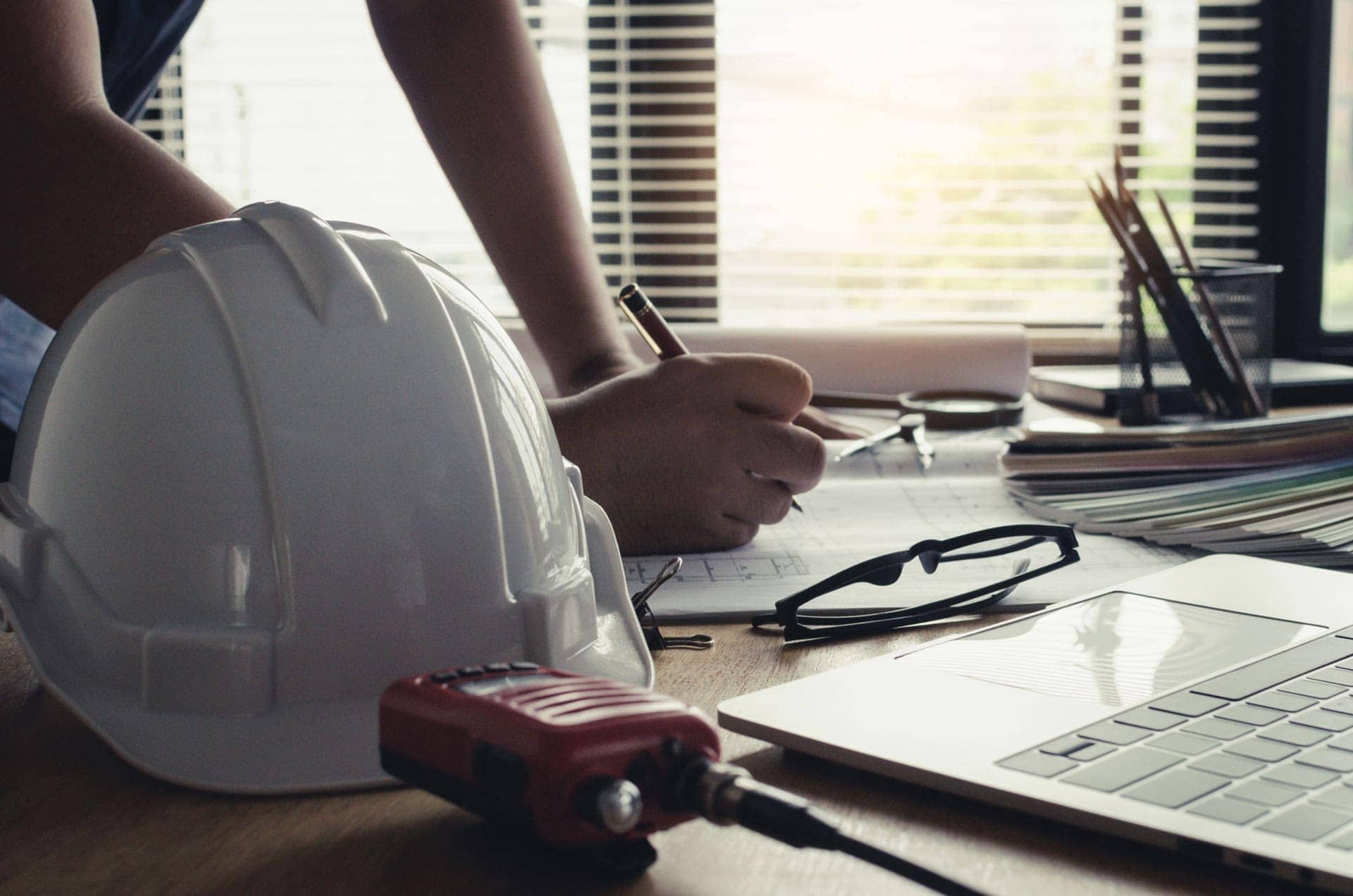 To say it's difficult to hire salespeople for commercial services right now would be an understatement—a client of ours literally described today's talent market as "an all-out war."
However, if you're reading this, you're probably also (painfully) aware of how critical it is to have talented salespeople on your team. You need the best talent to capture the best clients. So how do you attract that talent to your team right now when they have so many companies to choose from?
Here is what research says salespeople currently want most from their employers, as well as what we've seen work best for some of our clients.
1. Look for Ways to Improve the Candidate Experience
According to research from IBM, job candidates are 38% more likely to accept an offer if they have a good experience while interviewing with your company.
To improve your chances at hiring the best sales talent, focus on improving the interview process. Here are three aspects of the interview process that will have the most impact on candidate experience:
Shorten the interview process (and make it easier). Commercial sales candidates are in high demand. So when your interview process takes a long time to complete or requires a lot of effort on their part, they'll just look elsewhere. Look for ways to reach a decision faster and with less effort ontheir end. For example, some companies are cutting phone screens and going straight to video interviews.
Communicate transparently and regularly throughout the interview process. Candidates want to know what to expect throughout the interview process. Keep them up to date on where they stand and what comes next from start to finish. Additionally, ensure you communicate the job requirements and compensation details clearly.
Improve your employer branding. IBM's research indicates that candidates who didn't receive an offer but had a positive impression of your company before they applied are 80% more likely to apply again in the future. Improving your employer brand is an article (or a book) in itself. However, the recommendations in this article are a great place to start.
2. Reduce New Rep Ramp Time
Some companies have onboarding programs for new sales hires that last anywhere from 9-12 months. However, this isn't always desirable for sales reps because it means they have to wait longer before they start earning commissions.
So, to make your company more enticing for talented salespeople, look for ways to shorten onboarding and get reps generating revenue faster. Here are two ways to help new reps start producing revenue sooner:
Faster Ramp Times Mean More Sales
It's also worth noting that shortening the average new sales hire's ramp time could mean significantly more revenue for your company. For example, Gong.io found that ramping a single rep with a $600k quota two months faster could result in an extra $81,250 in revenue for the business that year: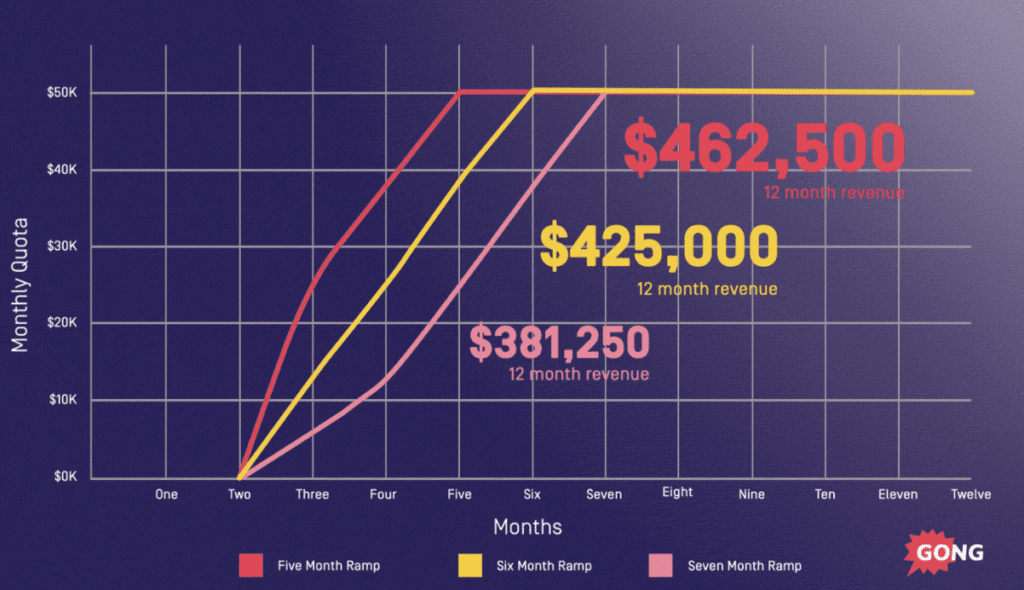 As you can see, for larger organizations making multiple hires, a single-month reduction in ramp time could result in a lot of extra revenue for your organization.
3. Ensure Your Tech Stack Has These 3 Tools
LinkedIn's 2021 State of Sales study found that today's "sales professionals see sales technology as crucial to their jobs and to building the trusted relationships that ultimately result in closing business." Specifically, nearly 70% of all of the sales professionals they surveyed viewed the following three tools as "very important" to their success:
A customer relationship management system (CRM). Software designed to store contact information and notes about your organization's relationship with a customer (example: Salesforce

).

Sales engagement software. A tool that connects all of the software in your sales tech stack into a single, cohesive system (example: SalesLoft

).

Sales intelligence software. Software that provides sales reps with shortcuts to the insights they need to find potential customers to engage (example: Atlas).
In order to show sales candidates you've invested in their success, make sure you've invested in the tools above.
4. Update Your Compensation Plan
Compensation is a major motivator for salespeople. In order to ensure your company is an enticing place to work for salespeople, start by evaluating your comp plan to make sure it's enticing to salespeople as well.
Associate Professor Doug J. Chung at the Harvard Business School has studied the best ways to structure sales compensation for over a decade. Here are his recommendations for building a compensation plan that motivates and entices sales reps:
Eliminate arbitrary commission caps. Chung's research shows that "companies sell more when they eliminate thresholds at which salespeople's marginal incentives are reduced." So be careful about placing restrictions on how much your team can earn.
Minimize quota ratcheting. When reps are successful, it's tempting to up their quota to increase the challenge. However, Chung's research shows this ends up hurting your company in the long run.
Keep commissions structures engaging but simple. Chung's research shows that "sales reps work harder for the chance to earn a reward than they do after receiving one." However, it also shows that making it complicated for reps to calculate how much they'll earn for performance works against you. So structure bonuses in a way that is appropriately challenging but not overly complex. For example, offering multiple tiers that include quarterly or overachievement bonuses keeps sales reps engaged and is simple to understand.
Additionally, Chung recommends experimenting with your comp plan to find what works best for both incentivizing performance and balancing costs for your organization.
5. Hire For Core Skills
Almost every company wants to hire sales reps with the perfect combination of industry experience and sales skills. But in our experience, great sales hires don't always have to have both of those in order to be successful.
For example, some of our clients in the HVAC space have hired reps with little industry experience who quickly became their top performers because they're great sellers. On the other hand, some clients have opted to hire for experience related to the vertical rather than experience in sales. Some of our clients in the fire, life, and safety services industry hire former firefighters because they're often already trained on the fire suppression systems they'll be selling (and competing against).
Simply put, in order to find the best talent in a competitive market, you need to look for reps who have the raw ingredients to be successful at your company rather than the perfect hire. Examine what contributes to the success of top performers on your team and look for potential hires with the same foundational abilities other companies may have overlooked.
Hire Reps Who Can Sell Outcomes, Not Features
Some commercial services markets (security, for example) are becoming more and more commoditized. And to differentiate yourself from your competition, you need to sell business outcomes, not just products.
However, selling outcomes instead of features requires a different skill set and mindset—one oriented towards talking about impact to the bottom line. So if your industry is moving towards commoditization, prioritize sellers with the skills to sell solutions, not just products.
Successful Sales Teams Attract Top Talent
The best salespeople want to work in places they know they'll be successful. And the best way to show them they will be is by providing them with the tools, processes, and support that help them reach their targets.
That's why we built Atlas—to give commercial sales reps the data they need to build a pipeline of quality prospects in less time. Learn more about how Atlas can help your sales reps find the clients who are most likely to buy here.

Whitney is the VP of Marketing at Convex, with more than 10 years of B2B marketing experience. She's previously led product marketing at AppDynamics and within GE's power business. She holds a bachelor's degree from Harvard and an MBA from Columbia.
Originally published on November 2, 2021 Updated on February 16, 2022