How Stanley Security is Facing COVID, Consolidation, and Competition

By
Whitney Satin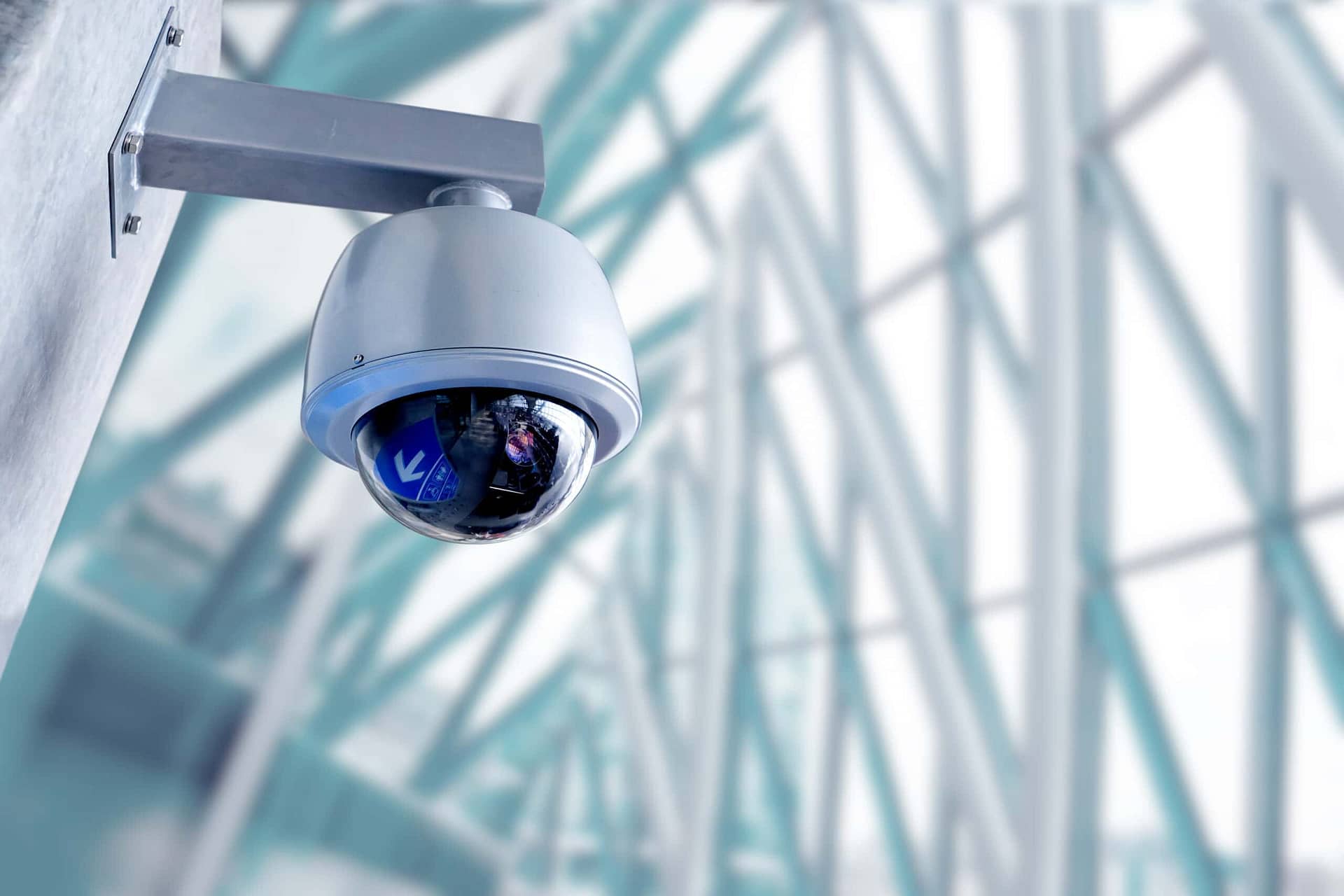 The last few years have been a wild time for commercial security, with industry consolidation at an all-time high, customers demanding more high-tech solutions, and sales teams under pressure to earn new business. Jack Snodgrass is the VP of Global Sales Operations at Stanley Security, and he's spent this period of upheaval figuring out how to make Stanley a change leader instead of simply reacting to these seismic shifts. "We're investing in our talent, our people, our products, and the tools and systems we use," he says. "We're trying to leverage cutting edge technology throughout Stanley Black & Decker to accelerate the transformation across the various segments and functions of our business."
As part of this investment, Stanley Security signed on for a pilot program with Atlas in 2020, with the goal of increasing outbound prospecting. Within 10 weeks, the pilot team had reached 720 new prospects, had 16 active proposals, and a projected ROI over five times the cost of the software.
Recently, Jack sat down with Convex Chief Operating Officer Sven Linsmaier to discuss how the industry is changing, how sales teams can respond, and the role tech has to play in this transformation.
Transitioning Security to SaaS
Sven: What are the trends you're seeing in the commercial security space from a sales ops perspective?
Jack: Even before the pandemic, the security industry was starting to transition to being more commoditized. We saw this trend coming and wanted to transition our business ahead of the market, and focus on differentiating ourselves from the other security companies.
So, we started to transition to be more of a SaaS-oriented business and to use some of the assets that we already have. For example, we already have video cameras installed, which means we're collecting a lot of data on our commercial customers. So how do we use that data from our customers to improve their business operations? How do we move up the value chain and not only provide us more margin but also provide more value to the customer?
So we started that transition, and we knew we also had to transition our own technology, our own infrastructure. And I don't just mean commercial tools—I mean pretty much everything. We needed to get on a common platform globally with our ERP, so we moved to SAP. We needed to be on a more up-to-date monitoring platform—because we monitor all of our customers—so we moved to Mastermind.
Fielding the COVID Curveball
Sven: And then COVID hit.
Jack: And then COVID hit—and it threw us a curveball by changing the needs of our customers. They still want and need all of the standard security solutions we provide along with business operational improvement insights we can give them with the data, but now they also need workflow management for example. Cybersecurity has become even more important. On top of that, things like gunshot detection, weapon detection, and managing the flow of people in and out of buildings have all become more important to retail and commercial businesses.
So we've had to accelerate our development on that side, as well as how we sell that stuff, right? These days, we're hiring for different skillsets in new reps, as well as equipping our existing field sales teams with new tools and new techniques.
New Customers, New Sales Structure
Sven: How has the evolution of the industry changed how you hire and how you sell?
Jack: Well, there's a lot of consolidation in the security industry. And if we want to have more than flat to 3% growth, we have to stay ahead of our competition, which means we have to be better prospectors. We've always done a pretty good job of selling to our existing customer base. But going out and getting new logos prospecting and trying to efficiently manage inside the territory around our current customer base—Atlas has allowed us the capability to do that.
We have to find more creative ways of understanding the buyers who are looking for these new types of solutions. Who we sell to has expanded. In the past, we used to sell to the traditional security industry or facilities professionals. Now, we're talking to the C-Suite more often.
The structure of who is selling has changed, too. In the past, it was all outside sales. But now that we've moved from a physical connection with our customers to more of a remote, digital connection, we've needed to build up a true Inside Sales organization. Now it's inside sales with the outside sales team, sales engineers and customer success all touching the customer.
With that change, the tech stack that we use to give the customer a good experience throughout the journey has had to change too. We are evolving our commercial tech stack to communicate with customers better—understanding when and what they're looking for earlier, leaning into our CRM better, prospecting with a differentiated message, building good account plans for our larger enterprise customers, and connecting with our customers using the right message and the right digital media.
Using the Tech Stack to Accelerate Sales
Sven: I mean, you've basically completely digitized the entire go-to-market outbound motion, starting with marketing all the way to the sellers in the field to become more proactive, right?
Jack: We're trying to improve the speed and flow of that process, too.
So getting the correct data in the hands of Sales quickly and using our CRM like it's supposed to be used has been a huge focus for us.
Sven: What caught your attention with Atlas? I mean, you have Dun & Bradstreet, you have Salesforce, you've got all sorts of other technology. Why does Atlas fit into the stack, and what caught your attention in the first place?
Jack: I was talking with Matt [Kushner, President of Stanley Electronic Security], and he told me, 'Jack, we have got to figure out how we're going to sell net new to net new.' In the U.S., we've got 230 sales consultants focused on their territories, trying to figure out how to find new business. We needed a way to get more visibility into the whitespace on our territory maps. And Salesforce has maps and territory planning that help us do some things better than we used to. But how do we take that to the next level and prospect beyond our current customers? That's what you guys had to offer.
Old Dogs, New Tricks
Sven: I'm assuming that it's been challenging to make this transition to new skillsets and this new focus on whitespace. Because ultimately, your tech stack is worth zero dollars if you don't get your workforce to leverage it, right?
Jack: Yeah, and I'm not saying I've found the magic bullet yet. There are nearly a thousand sellers globally in our security business, and that's a lot of reps to get to focus on net new to net new. They do a great job, but they need encouragement to get comfortable with the tech stack.
We're coming at the workforce challenge by syncing a variety of changes, so reps are both supported and motivated to prospect. We've got tech stack changes like Atlas that make the process easier, training on both tools and techniques, and comp structure changes that incentivize prospecting.
The Atlas Experience
Sven: Well, having been through the process, what advice would you give to someone else considering Atlas?
Jack: I guess my advice is to figure out who the best users are going to be and test it with them. Get those good use cases going early, and then continue to train and expand. Because when we originally started using Atlas, I was like, 'Well, I'm not going to give it to inside sales. Why would they want it?' But the more we use it, the more use cases we find. Now we actually deploy Atlas with inside sales as well, and the more reps use it, the more reps want to try it.
I also want to give some very solid props to your customer success team, who has really driven success for us. It's not one of those things where you buy the software, and you're on your own. We really appreciated how you all helped us with deployment and engagement, so we got that crucial early adoption from reps.
Just like with any tool, you have to do the math to figure out if the value you're getting justifies a rollout. For us, the value is there to be able to prospect, get contacts, and talk to customers with the right message at the right time—all that is easier with Atlas.
Want to learn more about how Atlas can help your commercial teams? Reach out and request a demo today.

Whitney is the VP of Marketing at Convex, with more than 10 years of B2B marketing experience. She's previously led product marketing at AppDynamics and within GE's power business. She holds a bachelor's degree from Harvard and an MBA from Columbia.
Originally published on November 4, 2021 Updated on August 25, 2022