How COVID Changed HVAC Sales Forever

By
Whitney Satin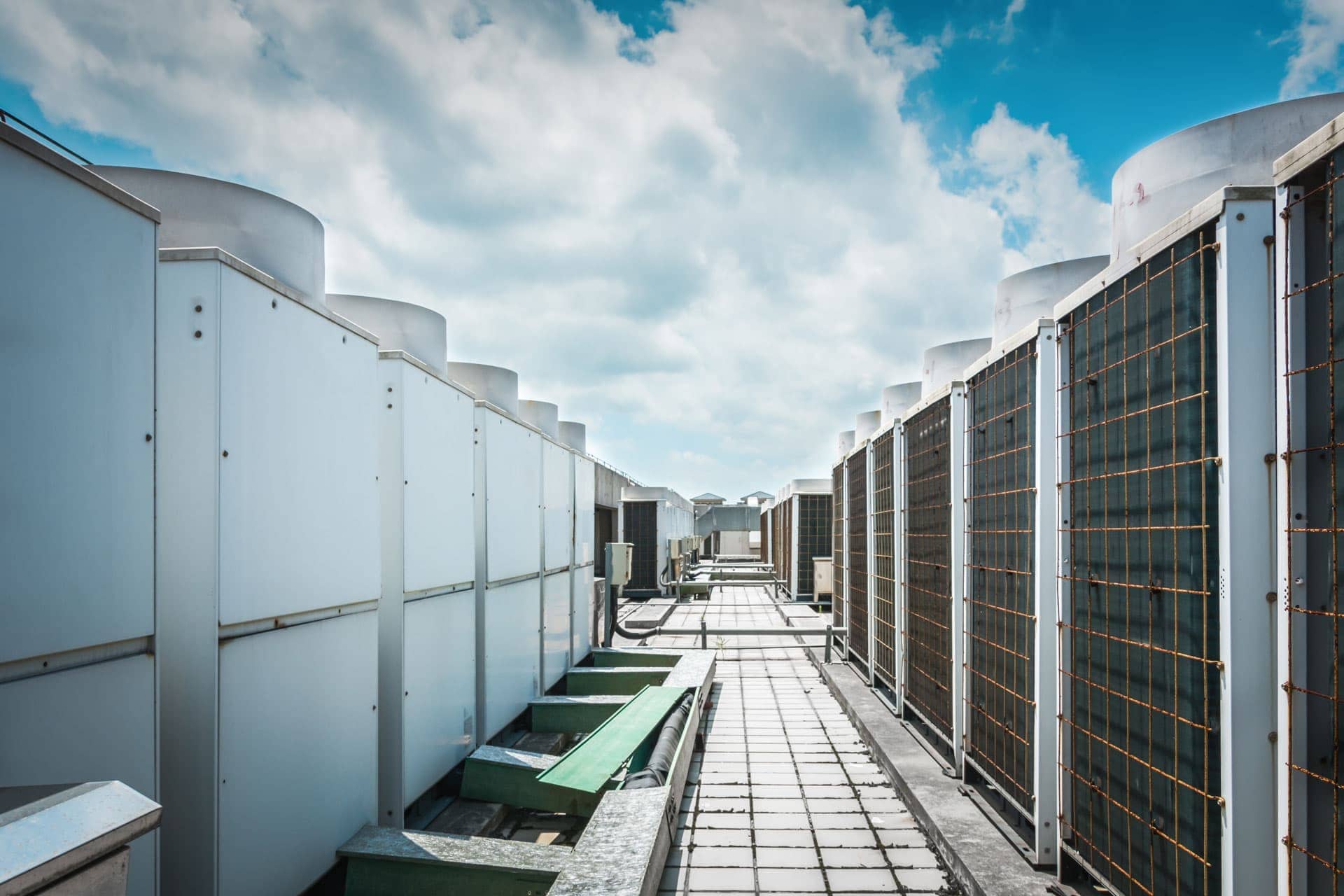 Commercial HVAC sales teams are emerging from the COVID-19 pandemic into a very different world. On the one hand, customers understand the importance of clean air and ventilation like never before. HVAC teams have been instrumental in making it safe to return to normal life, and they'll continue to play a vital role in preparing the world for future outbreaks.
At the same time, the pandemic fundamentally changed how HVAC and other commercial services companies operate. Adapting to a socially distanced world forced sales teams to give up old ways of doing business and making sales, and adopt new technologies to hold onto existing customers and win new ones.
Now the United States is emerging from lockdown, but there's no going back to the way things were. HVAC companies can't forget the lessons of the pandemic, nor should they.
The post-pandemic world is full of opportunities for HVAC teams, but seizing them requires adapting your business–from your sales reps' pitches to how you run your central office.
Indoor Air Quality Is the New Star of Your HVAC Sales Pitch
The worst of the COVID-19 pandemic may be over in the U.S., but it started a conversation about indoor air quality (IAQ) that people won't forget in a hurry. HVAC sales teams can seize on this to emphasize the ways modern ventilation and filtration technologies make properties safer and healthier.
Every rep on a cold call should be able to cite the CDC's HVAC recommendations, which include increasing air filtration, installing HEPA filters (and regularly changing central air filters), and investing in ultraviolet germicidal irradiation (UVGI). It's hard to argue with the nation's central authority on the pandemic stating that "ventilation system upgrades or improvements can increase the delivery of clean air and dilute potential contaminants."
To be fair, even before the pandemic, there was a growing body of evidence connecting poor indoor air quality to lower test scores in children and poorer problem-solving in adults. The difference now is that it's a top-of-mind concern for property owners (not to mention their employees). And crucially, stimulus funds are available to pay for facility upgrades.
You might be thinking: "my sales prospects are going to stop caring about IAQ as soon as the pandemic is over." But the pandemic really isn't over. Many health experts believe that COVID-19 will become endemic, like the flu. That means even post-vaccine, this disease will continue to circulate. Simply, the world is becoming more connected through global travel and more susceptible to pandemics. In light of that, buildings need to be designed accordingly so the economy doesn't grind to a halt every time we're faced with a disease outbreak.
Property owners are ready to invest in HVAC improvements, especially in ways that combine safety and energy efficiency. According to Johnson Controls Energy Efficiency Indicator survey (EEI) of facility managers, "79 percent have already or are planning to increase air filtration, three-quarters have already or are planning to install an air treatment system and 72 percent have already or are planning to increase outdoor air ventilation rates."
Sales Reps Expand Tactics Beyond Drop-Ins
Most HVAC sales reps rely on the drive-around, the handshake, the on-the-spot free inspection to make a sale. But social distancing requirements during the pandemic forced sales reps to adapt their sales techniques, and the changes are likely to be permanent. In fact, Forrester predicts that going forward, "80% or more of the sales cycle [will be] happening in digital/remote settings."
This shift has had some dramatic effects on how sales reps operate. For one thing, reps who once relied on charm now have to rely on prospect research. When you're using cold calls rather than drop-ins to make sales, it's that much more important to have information at your fingertips so you can make your case before the other party hangs up. That in turn requires companies to invest in technology to empower their reps. A tool like Atlas replaces the walk/drive-around by putting property information at your fingertips, like the property's specs, square footage, permit history, and owner information.
If the idea of operating virtually panics your sales team, don't worry. There's still a place for your "road warrior" sales reps, and in-person interactions will continue to be important. But there's no reason to not make that process more efficient with sales tools that help reps find the most promising prospects and walk into the lobby already armed with talking points about the property.
HVAC Sales Managers Use Technology to Improve Visibility
For years, sales managers have found themselves asking: "what are my sales reps doing right now?" You might not hear anything from them until they made a sale, which meant your early-stage pipeline was essentially a black box. The rise of remote work during the pandemic exacerbated this lack of visibility, and important information got lost in the shuffle.
Silos between sales reps, techs, and administrators were already a problem, and the tools most companies had—usually either a sprawling Excel spreadsheet, or a CRM that fundamentally wasn't designed for commercial sales prospecting—weren't going to cut it.
So sales managers started investing in a sales tech stack that offered easy-to-use tools that could give them visibility into what their teams were doing. In LinkedIn's 2021 State of Sales report, 77% of sales professionals said their company planned to invest in sales intelligence tools.
Likewise, a McKinsey report on B2B industrial services during the pandemic found that "Sales leaders have built an infrastructure that allows them to mine the data for insights to prioritize key customers and dedicate more time to those with a higher propensity to buy, while minimizing time spent on low-propensity leads."
In other words, HVAC companies are finally making friends with data, and it's helping managers to actually execute on an informed outbound sales strategy. When sales reps can pull out their phones and update the status of a lead on Atlas, managers can finally see their entire pipeline, make more accurate forecasts, and learn what is and isn't working.
For Sales, Change Is a Breath of Fresh Air
HVAC companies (and commercial services providers more broadly) have traditionally been reluctant to abandon legacy processes. And when pen and paper processes net you six figures, it's easy to take the position that "if it ain't broke, don't fix it." But the pandemic highlighted how inefficient the old way of doing things was. Now, it's time to take those lessons and use them to drive growth.
Want to learn more about how Atlas can fit into your post-COVID HVAC sales strategy? Schedule a demo!

Whitney is the VP of Marketing at Convex, with more than 10 years of B2B marketing experience. She's previously led product marketing at AppDynamics and within GE's power business. She holds a bachelor's degree from Harvard and an MBA from Columbia.
Originally published on May 22, 2021 Updated on November 17, 2021