How Pye-Barker Achieved an 85% Year-Over-Year Revenue Increase with Atlas

By
Ellin McHarg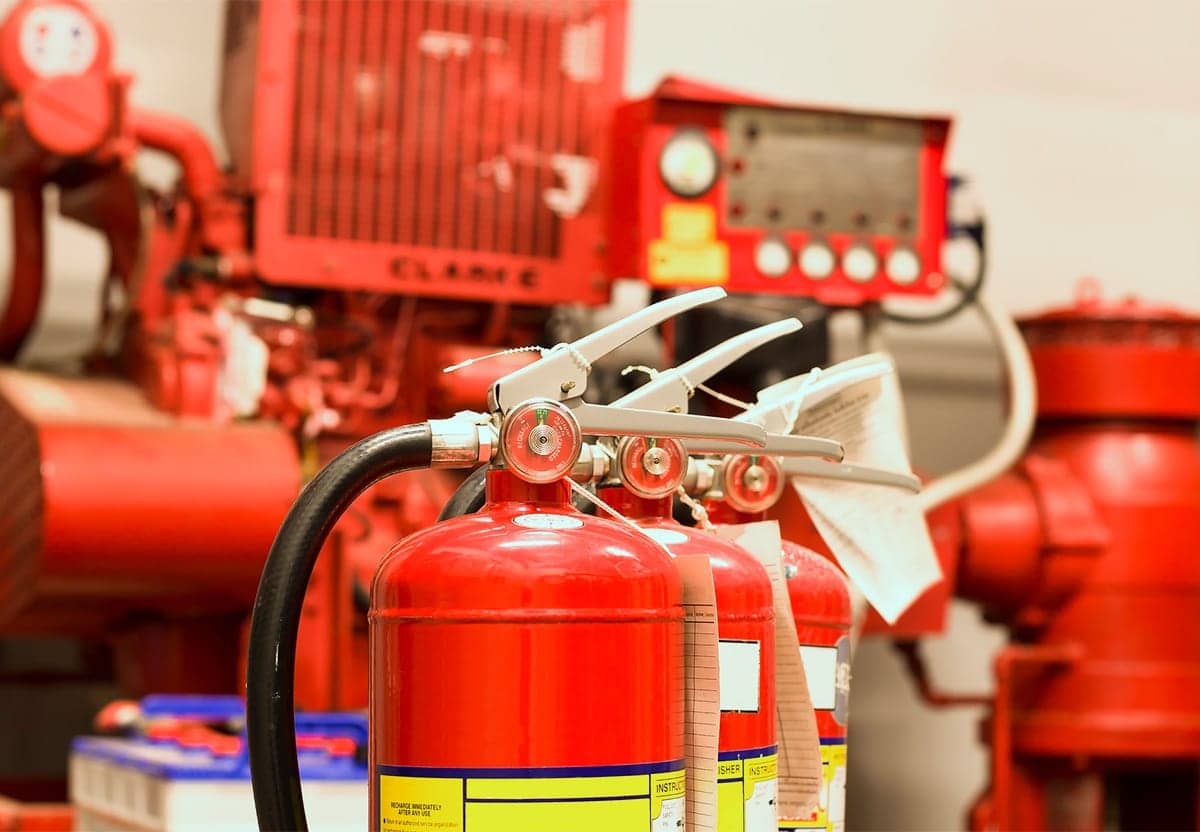 Building trust equity while driving revenue growth
In their 2021 Service Leader's Agenda survey, research analyst firm Service Council™ identified service revenue as the top priority for service leaders. In 2022, this trend is seeing service leaders shift their focus to revenue growth, and a large part of enabling this is adding capabilities via service intelligence to align with customer expectations of a more predictive and proactive service environment. This means investing in technologies that create a partnership relationship between service provider and customer that is more about working toward outcomes than delivering traditional service time.
A great example of this is the relationship between Pye-Barker Fire & Safety, a leading provider of fire detection, suppression, and protection products and services, and their technology partner Convex, which, with our Atlas software, has provided Pye-Barker with service intelligence to help their sales executives build valuable trust equity with their customers.
We recently sat down with Nick White, Regional Director of Sales for Pye-Barker Fire & Safety, and Charlie Warren, CEO and co-founder of Convex, to explore how Pye-Barker is using property-centric data and insights from Convex's pipeline generation and management software, Atlas, to drive revenue growth from both new and existing customers. Among the highlights of what we learned in that conversation is that Pye-Barker's technology initiative has resulted in a 25% increase in closed business in the first quarter post-deployment and 85% year-over-year increase in revenue, and a 41% increase in per-rep revenue.
Nick, Pye-Barker has grown rapidly over the last few years. Tell us about that, along with how your customer relationships have grown with it.
Nick: When I started at Pye-Barker in 2011, there were just five locations in the southeast. Today, we're covering the United States with 100-plus locations, and we've seen that growth in the last four to five years, with the past three years ramping up exponentially. We've gone from a small, family-owned and operated business to a large-scale, nationwide fire protection company.
We talk a lot about trust equity and having a relationship with the customer. In a service business, anyone can navigate a relationship when things are going well, but how do you manage it when they start going poorly? The only way is through trust and communications. So those are the most important things we highlight to our sales and operations teams.
In a service-oriented business, there will always be situations where things don't go as smoothly as you would have liked. Sometimes it has nothing to do with us as a company, it's just about the issue at hand, especially when you're dealing with fire and life safety. So we build good relationships around taking care of people and making sure we're facilitating quality service.
Charlie, what did you learn about Pye-Barker prior to your partnership and as you helped them transform their service operation?
Charlie: Nick used the term "trust equity," and that's how we approach our business as well, along with the desire to grow and be best in class.
The larger question for us at the beginning was, is the fire-life safety industry ripe for change? Of course, all commercial services industries should be. But the durability of the services they offer and the regulatory overlay required make their industry unique. On one hand, that's an edge, because companies need their smoke detectors checked. However, this can also lead to some complacency in that part of the market, although, as Nick has explained, Pye-Barker has been far from complacent.
Nick, what were the challenges you were trying to solve with your sales team when you met us a couple of years ago, and how were you thinking about tackling them?
Nick: Our biggest challenge back then was managing our sales team's exponential growth. The nature of sales is to be out making sales calls, and that can make transparency into their activities difficult. I'm currently managing 16 reps, and since we've rolled out the Atlas software, I've been able to see clearly without micromanaging what they're all working on, where they're visiting, deals they've closed, and solutions that have been proposed, which are things we've targeted as very important metrics that speak to the top of the pipeline. This added layer of transparency has allowed us to manage our reps and scales as we grow our team.
In addition, we have sales reps who have been in a fire protection sales role for 30 years and reps who have been with us for six months, so there are big discrepancies in how they all work. But as much as we want people to feel comfortable and be productive in their individual processes, we also need to see what's going on, and that's where Atlas has been a huge advantage.
Tell us how having the right information to support customers post-sale is also helping in the pre-sale setting.
Nick: One of the things we found is that the standard CRM can be a bit cumbersome. People often look at it as not helpful or as an extra step. And the benefit of Atlas was the prospecting ability on the front side along with the ability to gather information so we could strategically call on businesses at properties with more information than we'd ever had before. We wanted to implement something that was first and foremost a helpful tool for our entire team, and we found that in Atlas. I could tell you many success stories about how our team has used Atlas to prospect great opportunities, not only at the property in front of them, but simply by calling a phone number listed right on the Atlas dashboard to open a world of 15 locations we'd end up closing.
I was on a sales call where I walked into a facility talking with the facility manager and asked if it was still owned by a particular person, and they were shocked that I knew — and that was thanks to the data we access through Atlas. So much of what we do in sales is simply connecting the dots, and when you start to find parallels between ownership groups and things like that, you can really grow vertical markets quickly, and that's another huge advantage we've found with Atlas.
How and why did you and Convex join forces, and what has been the result?
Nick: We were vetting different platforms, and our regional director in Florida sent me a video he'd received from Convex. I watched the video and immediately scheduled a 20-minute call. And it was obvious from the word go that everybody was on point from the start until present day. The team was genuine and transparent, and we felt confident this was the company that was going to grow with us.
We rolled out Atlas in October 2020, right at the start of the fourth quarter, and my hope was that we would see an immediate return. But 2020 was a strange year for our industry. Not strange in some of the protocols we had to go through, but from a revenue standpoint, it wasn't that far off from where we thought we would be. So sales were solid — but when we gave our team Atlas, we wondered, would they use it? And how would it change their daily work habits, especially now that their activity was being monitored?
We averaged a 13-person sales team through much of 2020, but were tracking just over a million per quarter. And in just three months using Atlas, we tracked $1.3 million in sales — so about $254,000 in immediate growth. How was this possible? It had to be that people were starting to feel more comfortable spending money and letting us in to do business, right?
Well, that wasn't exactly true as far as what the numbers were saying. We had added two additional sales reps, but we went from total sales revenue in my region of $4.4 million in 2020 to tracking about $8.1 million in 2021, so a huge uptick. We also went from tracking about $29,000 per month in sales in 2020 to tracking over $40,000 per sales rep in 2021, so our per-sales-rep average went way up. There are a lot of ideas as to why, but for us, the proof is that we gave our employees a helpful prospecting solution with Atlas and a resource for management to help them in the best ways possible, and it shows in the numbers 100%.
Charlie, from your perspective, what enabled all these great results?
Charlie: Our platform is designed for the fire-life safety industry and that's why we partner with folks like Nick. Most of our customers are facing problems in terms of a variety of solutions, either deployed or considering, that don't make sense in the way that service businesses go to market and serve their customers, and that's primarily down to the location level. So our proprietary platform, of which there are multiple products now, is designed to align those different systems, people, and processes into one straightforward application.
We have multiple products in market: Atlas, which is deployed at Pye-Barker for field and inside sales teams, and our broader analytics platform, designed for marketers and other go-to-market constituents to enrich and provide intelligence and insights based on our machine learning work at significant scale.
When it comes to Atlas, I think of not just how a fire-life safety business might use it, but how other commercial services industries we work with would use it as well, such as elevators, escalators, HVAC, etc. The pain points are similar and the ways we solve them are pretty much the same with the important caveat that, as a business, we take a very consultative approach to understanding what the specific pain points are. So when we started working with Pye-Barker, we asked, what are the challenges we want to go after? What are the use cases of the product and how are we going to drive that value over time? And the answers to those questions formed the foundation of how we were able to help them succeed.
Nick and Charlie, what are some of your key takeaways from this journey?
Nick: For me, the biggest hurdle I faced was getting people to voluntarily buy in on the software. As I mentioned, we have sales reps ranging in age from 21 to 70 who have varying levels of technology literacy. But Atlas is very user-friendly out of the box. It helps our reps do everything I ask. The mobile app is also very easy to use, and transfers immediately to my dashboard so I can see exactly what's going on.
Charlie: Before we even got started with the technology adoption part of the relationship, it was critical for us to understand all the personalities and what we were walking into, and then respond to that with a service approach in how we provided the software. We also needed to understand where Pye-Barker's current business process was and how we could best align with that, whether it was light configuration of our product around opportunity stages or campaign assignments or pre-building certain workflows for them, so that when they joined, it would all make sense.
At Convex, we've tried to set the bar higher for our software in terms of usability and quality of the user experience. Building software around location was a major data challenge for us to solve, but it also matters how fast the product is, how reliable it is, the quality of the actual buttons, how the screens look — and you earn customers' trust by giving them a great experience.
Closing thoughts?
Charlie: I would like to thank Nick again for our partnership. We call ourselves a service business and we're always trying to improve and launch new features, many of which have rolled out during our relationship with Pye-Barker based on their feedback, and a couple of new products on the way. There's more to come from Convex as we continue to serve folks like Nick and businesses like Pye-Barker.
Nick: We were promised a white glove experience from Convex's customer service, and we've seen that every step of the way. With their team assisting our team and the additional layers they've added, either at our request or something that they've already been working on, the sky's the limit. That was a huge value for us when we were going through this process. It has proven to be a successful relationship and we appreciate those folks for sure.
Learn more about Convex or schedule an Atlas demo.
Pye-Barker Fire & Safety at a Glance
Headquarters: Alpharetta, GA
Service Area: National
Industry: Fire safety and suppression products and services
Employees: 3,100 across 120+ locations

Ellin McHarg is Principal Copywriter at Convex.
Originally published on April 22, 2022 Updated on May 11, 2022