How Convex Helps Stratus Building Solutions Reduce Lead Costs-And Close More Business
By
Jerome Simmons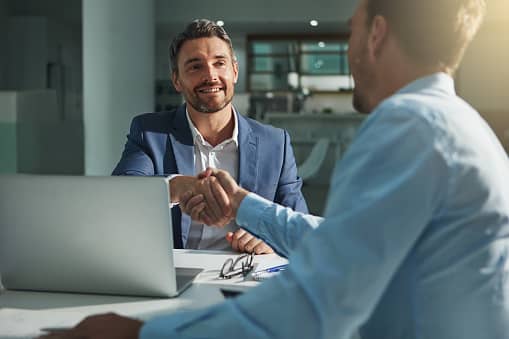 A better way to generate leads
Stratus Building Solutions is an industry-leading provider of green commercial cleaning. Run as a network of franchises across the United States, customers have come to rely on Stratus' state-of-the-art cleaning equipment and sustainable cleaning processes. But when it comes to sourcing net new customers, common franchisee practices were due for a refresh.
Terri Reddan, a Stratus veteran of 10 years and current Director of Operations for the Pittsburgh location, explains that "the majority of the local offices have third party vendors that do the searching for them to bring us the lead. And then [in Pittsburgh] and in a lot of the other offices, there's a person whose job all day is to just dial, and they get a lot of their leads from Google." The process is time consuming, inefficient—and, increasingly, expensive.
"The cost of third-party appointment centers has gone up dramatically over the last few years … it's really going through the roof," Terri notes. "Often it's hundreds of dollars [a lead], and it might not even be decent. Just because they set an appointment doesn't mean that you're walking in and talking to the right person." When it comes to cold calling, the situation isn't much better: "When you don't have a contact name for somebody, it's really hard to get past that gatekeeper." Complicating things further, these third parties often charge by total building square footage, not cleanable square footage, which creates a disconnect between the relative value of the lead and the cost. Terri sums it up well: "If you get a big place, then you can justify the cost. But if I shell out a ton of money and it ends up not being a great account, it's pointless."
A unique solution for the industry
That's where Convex has offered a true advantage. As the only platform specifically designed for the commercial services industry, Convex provides data, intelligence, and applications that help go-to-market teams find the best opportunities and win in their markets. In particular, the Convex Atlas application arms sellers with the insights needed to target the right properties and effectively engage prospects.
"We decided to go with Atlas because, of any products that I've seen on the market, I've never seen anything so enhanced," explains Terri. "I always refer to it as 'Google on steroids' because you can get so much information." Building size, business type, the property manager—having these details at the ready makes it easier to get a foot in the door. Terri notes that "when you have those insights, you're one step ahead of the [decision maker]. It gives you that ability to have a more intelligent conversation with them."
The clincher for Terri: contact information. "The hardest part of this job is getting the person that's in charge of cleaning. If you can have that name … it's a deal breaker." In Terri's experience, being able to directly target a facility manager or business owner is key to success, both in the immediate and longer term. "You might not get the contract at that time, but you're sure on their radar. And the next time the renewal comes up from a cleaning perspective, you're more than likely going to be able to jump in there. When you have that name—it's key to this business."
Terri feels good knowing that the team can rely on the information coming out of Atlas, too: "The data accuracy has been on point." She shares an example of clicking into a property for an existing customer and seeing contact details for a person newly in charge of cleaning. "His name was on there, and he had only been in that role for two weeks," Terri explains. "It was shocking to me that the system had that name there … I'm not saying that's going to happen on every account but it sealed the deal for us."
Beyond pure outreach efficiencies, Terri notes several operational efficiencies as well. It starts by mapping existing customers within Atlas. "If we have a current customer, we look at every business in that same area using Atlas to enhance [what we know]" and essentially create a localized target list of high-value prospects to call or visit. Terri takes it a step further, noting that she "can put my franchise owners in there so I can know where they live relative to the different accounts. It's really important because when you look at this business, especially with gas prices getting so expensive nowadays, knowing that your current customers are in a certain area, you don't want people driving all around town. [Atlas] is set up just like our operations map, and the two complement each other."
Delivering value, quickly
And as for results? In just four months, the Pittsburgh franchise has generated over $125,000 worth of annual revenue directly attributable to the Convex platform. Beyond that, having Atlas has helped reduce the cost per lead as well. Terri notes that she's going to another franchise site soon "to talk through it with them from a standpoint of 'Hey, this is what [Convex] is doing for us. Let's see how you can cut down the cost on your third party providers and better utilize the people you have in your office.'" Armed with the decision maker's contact details, the ability to understand the size of each building, and the knowledge that buildings are all connected to a specific business—the pipeline possibilities are endless.
Learn more about Convex or schedule a conversation to accelerate your revenue growth today.
Stratus Building Solutions at a Glance
Service Area: National
Industry: Janitorial
Franchisees: 2,000+
Jerome is a Group Product Marketing Manager at Convex. Prior to Convex, he led product marketing and go-to-market strategy across different business units at Adobe and worked as a strategy consultant. He holds a bachelor's degree from Grinnell College and an MBA from the University of Chicago.
Originally published on January 3, 2023 Updated on April 18, 2023