Why Atlas + Contact Information is Revolutionary for Commercial Services
By
Blake Meulmester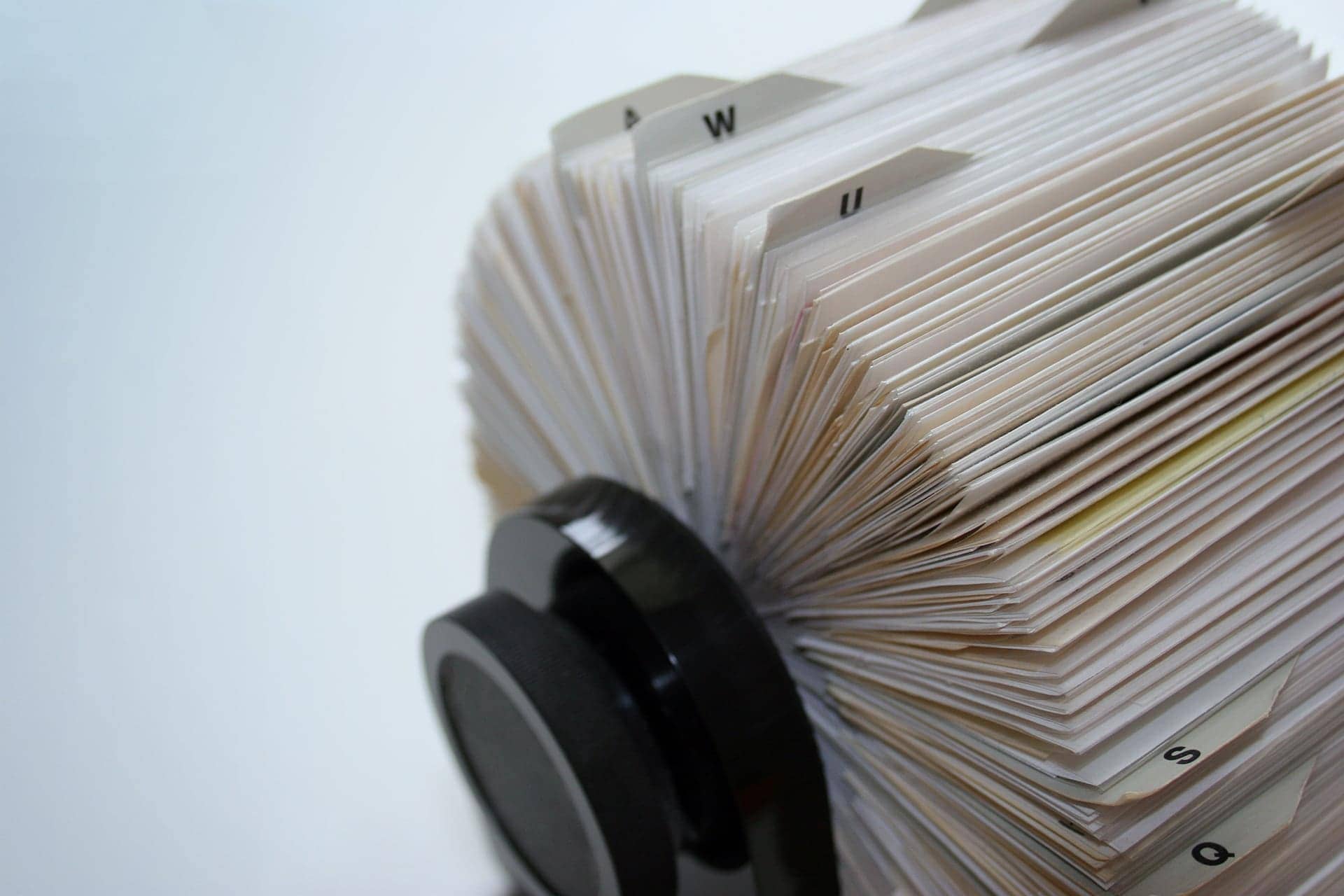 There's a classic scene in every James Bond movie when audiences get their first glimpse of 007's brand new gear: new weapons, new spy gadgets, new Aston Martin. The goal, always, is to take something cool and make it even cooler—to make the audience say "whoa."
At Convex, we're having a "whoa" moment of our own. We've partnered with ZoomInfo, the industry-leading business intelligence service, and are integrating their trove of commercial services contact information directly into Atlas. Now, commercial services sellers can pull up an Atlas profile that has everything they need to know about a building plus the name, number, and email address of the person in charge all within a single platform.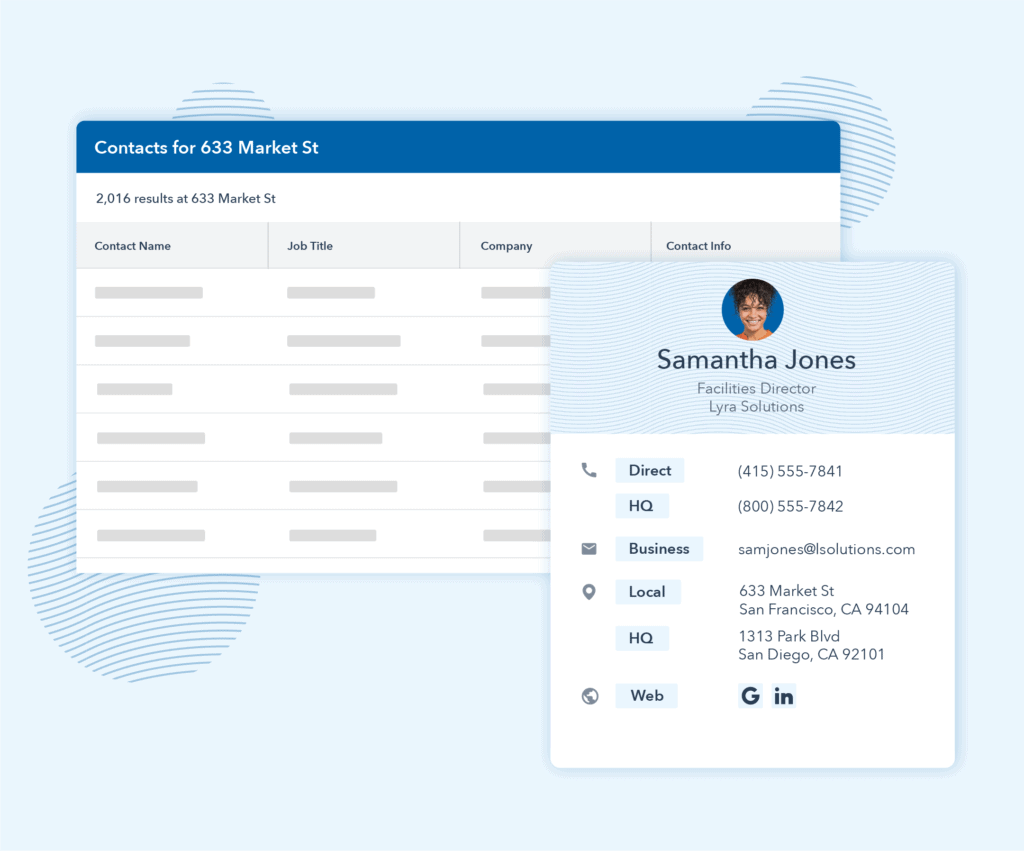 With Atlas property intelligence, sales reps can instantaneously do prospecting work that used to take hours, and use their phone or laptop to access data for virtually all of the millions of commercial properties in the US. Now you can target the properties with the highest growth potential based on building attributes like permit history or tenant occupancy—and go the next mile to identify ideal buyers in those buildings—all without ever leaving Atlas.
Read on to learn how we made the first and only software designed for commercial services sales teams even better. (And, just as importantly, why we made it in the first place.)
Atlas + ZoomInfo: A Dynamic Duo
Commercial services sales teams see the world in terms of properties, and so does Atlas. But since buildings can't schedule their own service and upgrades (yet), we wanted our commercial services platform to include contact information for key stakeholders in the decision making process, such as maintenance managers and building owners. That way, sales reps could pull up all the information they needed to make a cold call (or send an email, or reach out via social media) without ever having to leave Atlas.
To achieve this, we considered several data providers as potential partners, but in the end, ZoomInfo won out. Through our partnership, we're excited to bring the cleanest, most accurate and most comprehensive commercial services contact data directly into Atlas.
Starting July 22nd, Atlas will come with the following commercial services intelligence, out-of-the-box:
Properties: vertical type, age, square footage, permit history, previous contractors, building owner, sales date
Companies: tenant names, website, direct phone
Contacts: name, role, direct phone, email, social media
As a close partner of ZoomInfo, we are also excited to connect more advanced customers to the right partners within ZoomInfo to access premium features like Form Complete, Attributes, and Intent. Adding these tools is a great way for our customers to grow in their sales maturity, whether that means starting a new relationship with ZoomInfo or expanding an existing one.
Ultimately, combining our commercial property data with ZoomInfo's contact information is the Holy Grail of commercial services. In terms of time saved, it has the potential to be a sales prospecting game-changer on par with the cell phone. And Atlas doesn't just hand you data; it lets you build and track campaigns, so you have a birds-eye view of your team's activity and your overall strategy.
See Atlas with Contact Information in action. Schedule a demo today.
The Atlas Origin Story: An Underserved Industry, a Massive Project
Many commercial sales teams have traditionally got on with home brew lead lists, ad hoc research, and good old-fashioned shoe leather. Door-to-door card drops, "smoke stacking", and "clover leafing" are classic tools of the trade. Meanwhile, management had little visibility into their early stage pipeline, so how could they know which sales strategies were working? In a competitive sales market focused on acquiring new logos, these approaches don't generate sustainable growth.
There was a clear need for commercial services software that eliminates tedious research, enables more targeted outreach, and illuminates rep activity.
But making sales software for commercial services teams was a daunting task for developers because of the sheer magnitude of the problem: creating Atlas meant compiling detailed images and data for every commercial property in North America. Industry insiders didn't have the technical know-how to take on this kind of challenge. And Silicon Valley outsiders weren't interested in serving a sector that (despite being ubiquitous) is often invisible.
But at Convex, commercial services is in our DNA. Charlie Warren, our CEO, comes from a family-run HVAC business in Detroit. Meanwhile, I've spent the bulk of my career working with industrial clients on software and data projects. When Charlie and I teamed up, we agreed that this was the sector we wanted to serve. But we wanted our product to address a real need, not just be a shiny tech solution in search of a problem.
So we talked to professionals in plumbing, HVAC, security, and related sectors and asked what the hardest part of running their business was. Nearly everyone said the same thing: "sales." We had our mission.
Putting Property Data to Work for Commercial Services
As we've built Atlas, we've continually refined it to better reflect our customers' needs. We realized early on that the property data we choose not to expose is just as important as the data we include on a property card. We don't want to overwhelm users with raw, unusable data, so we've narrowed down the number of fields to the most relevant commercial information (and we offer customization to meet each business's individual needs). This information, coupled with workflow tools that help teams organize and act on the data, has made a huge impact on our customers to date.
But there was still a missing piece from Atlas to make it a truly one-stop shop for sales teams. This brings us to the present day and our exciting new feature.
And while our partnership with ZoomInfo is a major development for our platform, it's far from the last. So stay tuned because we've got a lot more "whoa" moments in store.
In the meantime, there's no better way to get a feel for Atlas than to take it for a test drive, so reach out today and schedule a demo. It's not just the software you need—it's the software you deserve.
As Chief Product Officer, Blake leads the Engineering, Data, Product, and Design teams at Convex. Blake focused the decade of his career prior to Convex working with industrial clients on software and data engagements, including with Goldman Sachs' industrial software practice, and as a strategy consultant in Deloitte's industrial analytics practice. Blake holds graduate degrees from Harvard and MIT, and an undergraduate degree from the University of North Carolina.
Originally published on July 21, 2021 Updated on August 24, 2022