How Commercial Services Teams Leave Money on the Table

By
Whitney Satin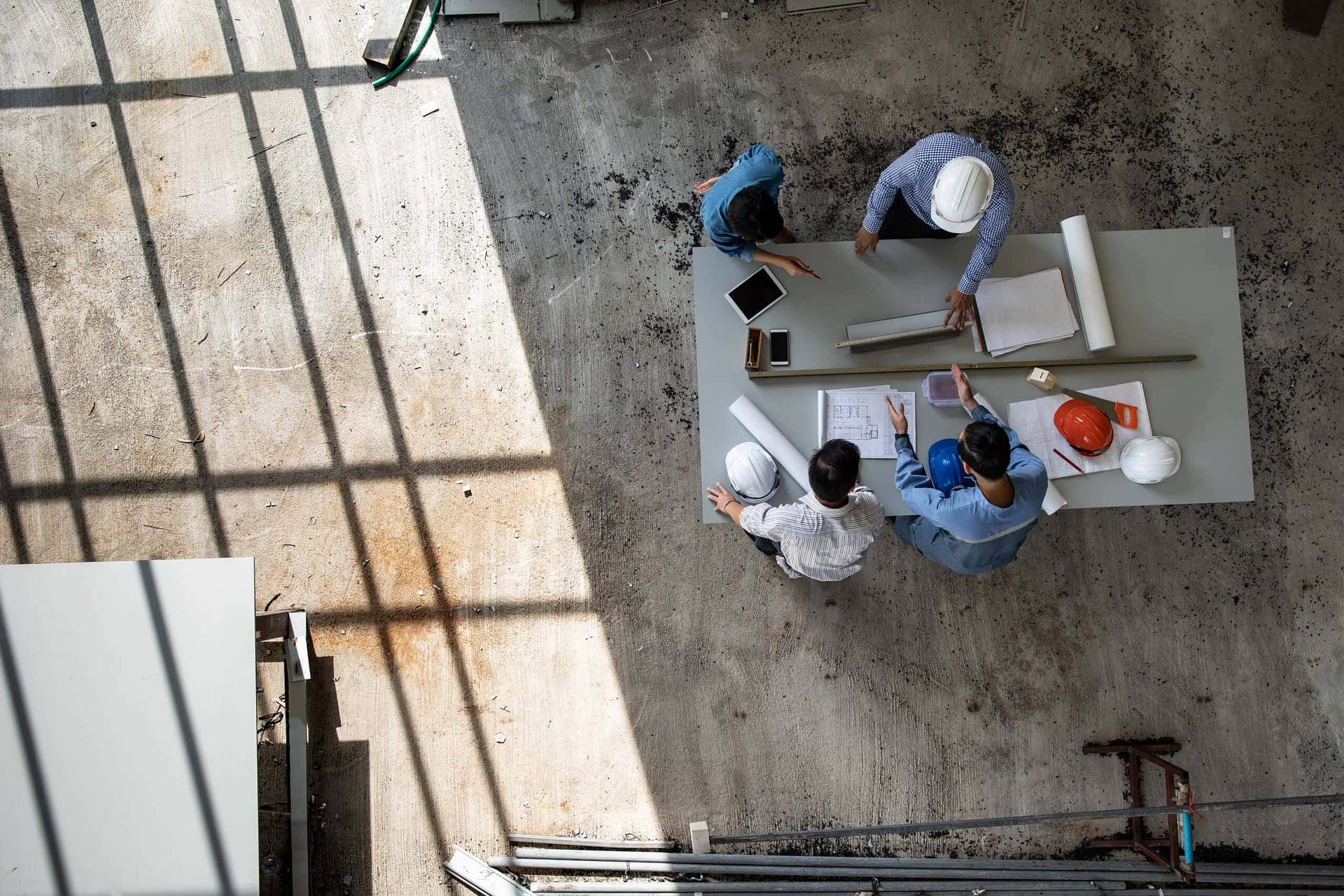 Commercial sales teams are under pressure to boost their profits. Inflation is driving gas and equipment costs up, competition is fierce, and margins are tighter than ever. This pressure is shared across every vertical that caters to commercial properties: HVAC, fire and life safety, elevators, security, facilities services, and plumbing.
In the face of this pressure to increase revenue and reduce overhead, commercial services companies are searching for inefficiencies, and the spotlight often lands on the sales team. Outbound sales are frequently seen as the weakest link in a commercial services operation, since finding new business is the most obvious way to boost revenue.
But it's a mistake to blame the situation on sales reps. In our work with these teams, we've observed some common ways commercial services tools and processes get in the way of acquiring and retaining customers and executing on a company-wide strategy.
Prospecting in the Dark
There's a reason sales reps tend to rely on referrals and upsells to make quota: it's because prospecting for new business in commercial services is incredibly hard. First, you have to find properties that meet your business requirements, and then you have to figure out who you should be calling to make a sale. Even when you've managed to locate the number of the property owner or facilities manager, you're still flying blind if you don't know the property's permit history and the kind of equipment they use.
The number of data points required to prospect efficiently is significantly higher than in most other sales jobs, and reps end up boiling the ocean to find prospects. That's true (albeit in different ways) for companies regardless of their size or technological sophistication.
Small, old school operations have reps driving around town, searching for promising properties, and dropping off business cards. Reps keep track of prospects on pen-and-paper notepads or sprawling spreadsheets that quickly become obsolete. Moreover, managers have little insight into what their reps are doing or how many prospects are in the early-stage pipeline.
A midscale and more tech-friendly company might have reps who use Google Earth to scour their territory block by block, and when they find a prospect, they'll hunt down contact information by searching the web. Reps might share updates on the company CRM, but it's not built for prospecting, so they end up clogging the system with unqualified leads. This approach burns less gas than door-to-door prospecting, but it's still inefficient since it requires hours of internet sleuthing just to make a cold call.
Even nationwide companies struggle to identify their target customers. A corporate marketing team might hand down detailed buyer personas, but knowing what kind of customer you're looking for doesn't help regional offices find specific people. These companies invest in sales tools, business intelligence services, and digitalized records of every piece of equipment they've ever sold. But if all that information is disconnected and wading through it is a chore, then the technology isn't delivering more efficient prospecting.
The problem across the commercial services landscape is that their sales tech stack simply isn't built for this industry. There's a huge disconnect between what management wants to do and what reps are capable of doing with the existing tooling.
Uneven Knowledge, Inconsistent Processes
When sales reps don't have the tools they need to prospect efficiently, they tend to improvise and make up their own jury-rigged solutions. But when every rep has their own way of doing things, information inevitably gets lost, and expertise about the business gets siloed.
Take the (imaginary) example of Josh and Linda, two reps at a Midwestern HVAC company. Josh has been there for five years, and in that time, he's come up with his own system for prospecting. He pulls up his company's equipment list and searches for the addresses of existing customers and enters those into Google Earth to find nearby prospecting opportunities. Then he goes into his company's contact information database to create a contact list, which he keeps track of in his own private spreadsheet. Josh's system is clever but convoluted.
When Linda, a new hire, starts at the company, it's not reasonable to expect her to adopt Josh's complex way of doing things. She'll waste hours combing through data when she should be learning about the company itself and honing her sales pitch. She'll likely end up redoing Josh's work because she doesn't have access to his data and doesn't know which prospects he's already talked to. What's more, when Josh leaves the company, he'll take all his expertise and his personal troves of data with him.
For companies to prospect effectively, they need standardized processes and centralized data.
Lack of a Data-Driven Strategy
When sales reps can't locate the right prospects and sales managers can't keep track of their activities, it adds up to an even more costly problem: an inability to wage strategic campaigns.
In an ideal world, a fire life and safety company could set a goal of getting service contracts at 50% of the hospitals in their territory. They can build expertise in that niche, find out when existing contracts with competitors are due to expire, and focus their marketing efforts on this sector. But they can't do any of that if they can't even assess their current market penetration.
Managers need to know the size of their target market in order to set realistic sales goals for their reps. And they need visibility into what those reps are doing to assess if their strategy is working.
In a larger sense, without detailed market information, you can't even choose what products to offer. Commercial services technology is becoming more sophisticated, and building automation is on the rise, but adoption is uneven, and adding these solutions to your company requires a big upfront investment. You need to know if your target market is big enough to support this investment, and then you need to prospect even more effectively to find high-level decision-makers who can approve bold, ambitious projects.
We're Here to Help
All the problems commercial services sales teams have can really be boiled down to a single issue: disorganization. The issue starts with data itself — information is siloed across disparate systems instead of organized in a single platform. This leads to sales teams adopting an "every rep for themselves" mentality, where people cobble together their own processes instead of sharing knowledge. And when reps aren't all on the same page, working toward the same goals, managers can't come up with big picture plans.
We're not here just to point out the holes in your sales process; we want to help patch them. That's why we made Atlas, the only sales prospecting software built specifically for commercial services teams. Atlas puts all the information your reps need into a single place, organized by property.
Atlas comes pre-populated with detailed information on any commercial property in the U.S.: square footage, type of building, permit data, year built. On top of that, Atlas will help you import your company's proprietary data, so you can see your company's history with any property. And with our new ZoomInfo integration, you can instantly access the contact information for every property.
For sales reps, the ability to do all their prospecting from a single platform is a game-changer. And Atlas is equally valuable for managers, who can finally see what their reps are doing and assign them to specific campaigns. Having a central resource ensures prospects don't get lost in the shuffle, even when reps leave the company. If you call a property owner who asks you to check back in six months, Atlas will remind you to follow up. If you know you have a competitive advantage over a rival, you can search for their permits.
Commercial services companies need to squeeze every dollar out of their territories in order to thrive in a world being dramatically reshaped by technology, energy concerns, and the post-COVID economy. And that means it's time to invest in outbound sales tools that work. After all, your customers are out there; it's just a question of finding them.

Whitney is the VP of Marketing at Convex, with more than 10 years of B2B marketing experience. She's previously led product marketing at AppDynamics and within GE's power business. She holds a bachelor's degree from Harvard and an MBA from Columbia.
Originally published on July 28, 2021 Updated on October 3, 2022