4 Ways to Manage the Sales Funnel with Atlas Property Intelligence

By
Whitney Satin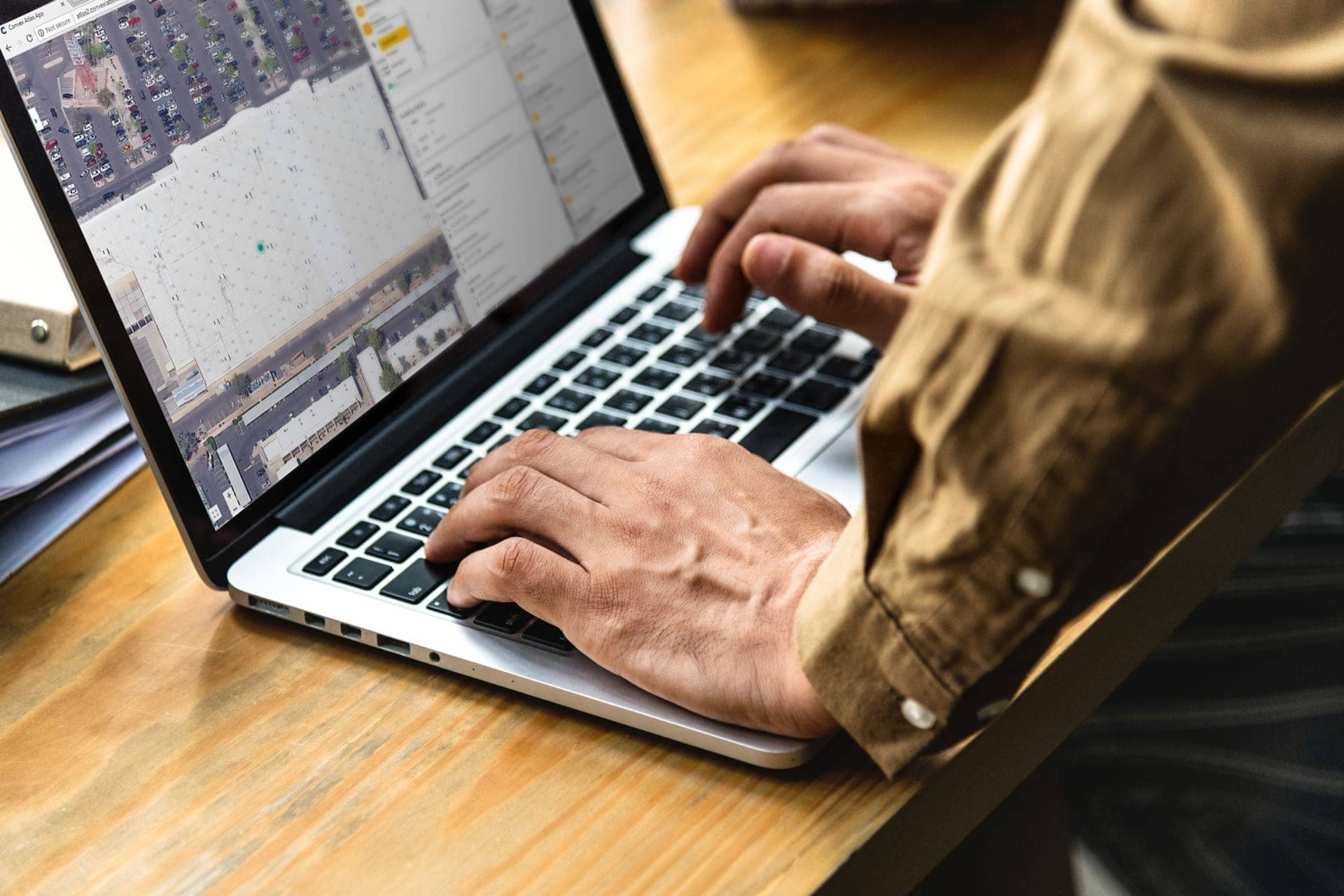 At Convex, our flagship product is Atlas, software that helps commercial services teams identify opportunities and connect with prospective customers. And the first thing our prospective customers ask about Atlas is, "what does it do?"
The answer is that Atlas has two primary functions:
Atlas is a source for detailed information on virtually every commercial property in North America, laid out in map form and complete with contact information for facilities directors, maintenance managers, and more.
Atlas is a platform for sales teams to manage leads as they move through the funnel, like a CRM but for prospecting and upselling.
Nearly every commercial services sales team gets excited about #1 because the idea of having all that data at reps' fingertips seems like prospecting in easy mode. And we agree, it's very cool!
But we're also excited about #2 because that data becomes truly powerful when it integrates directly into your workflow, so you can do all your prospecting with a single platform. However, a lot of sales reps have been burned by clunky, time-consuming CRMs, and they're wary of any piece of software that forces them to change their system for lead management.
So, to prove the value of Atlas, we're turning to our own customers, who graciously shared how they use the software (including some ways we hadn't even thought of). We're willing to bet that, after reading their stories, you'll be itching to play in the Atlas sandbox yourself.
1. Customize Your Board
Aside from the map view, Atlas lets you organize your leads into a kanban-style board where you can organize cards containing prospect notes by funnel stage. But how you label those stages and the level of detail you include is up to you.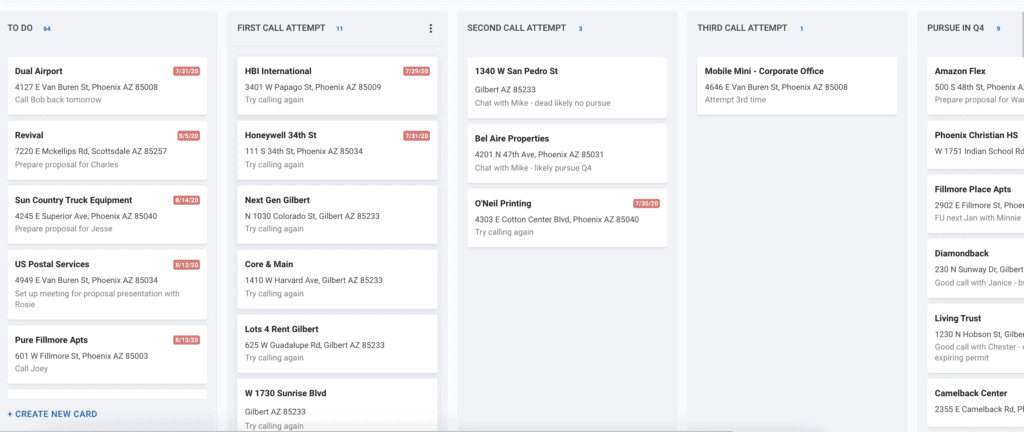 According to Cody Binns, a service executive at Hermanson, "I've set up my boards in such a way that they mimic my workflow. I have this blitz / researching / attempting to contact board; that's where I categorize all the people I know I want to call. Rather than having a small list, I just constantly hit this list, day in and day out. I do prospecting every day, and so every day I'm attacking somebody on this list and I'm moving it through the boards."
Meanwhile, Branden Jovaaag, a service rep with Climate Engineering, uses his "followups" board to remind himself to check in on prospects who might otherwise fall by the wayside. He compares the experience to working with Salesforce, "[The board] has been a great visual tool as a representation of the funnel, because Salesforce would have all of these in one line, if you will, and you didn't know where you stood on each one and it wasn't very customizable. So we really turned the board into a visual tool to capitalize on the prospecting we're able to do."
2. The Leaderboard Lets Managers Manage
The managers we talked to said before Atlas, they had little visibility into what their reps were doing. Reps jumped between multiple, disconnected prospecting tools and only reported back to the main office when a prospect was far down the pipeline. This lack of visibility created issues for veteran reps (who were often resistant to seeking out new logos) and new hires (who often hid how hard they were struggling to hit their quotas).
But since Atlas is a one-stop-shop for prospecting, managers can now see all their reps' activity accounted for on a leaderboard.
This visibility has been a big help to Eric Brinder of Climate Engineering, who explains that "It brings more accountability and more awareness to what's going on." Managers can see how reps are spending their time, what customers they're pursuing, what strategies are working, and what the company as a whole can learn.
The leaderboard data benefits reps by allowing them to complete more cold calls, and it lets managers know if a rep is falling behind and needs coaching.
3. Color Code Your Map
In addition to Atlas' street-level map view, teams can zoom out to get a birds-eye look at their entire territory. And within this wider view, teams can color-code their prospects. This colorful view helps in planning more efficient sales routes that let reps see more prospects while using less gas. This view is also valuable for giving managers a visual to track the success of their overall sales strategy by showing areas of opportunity.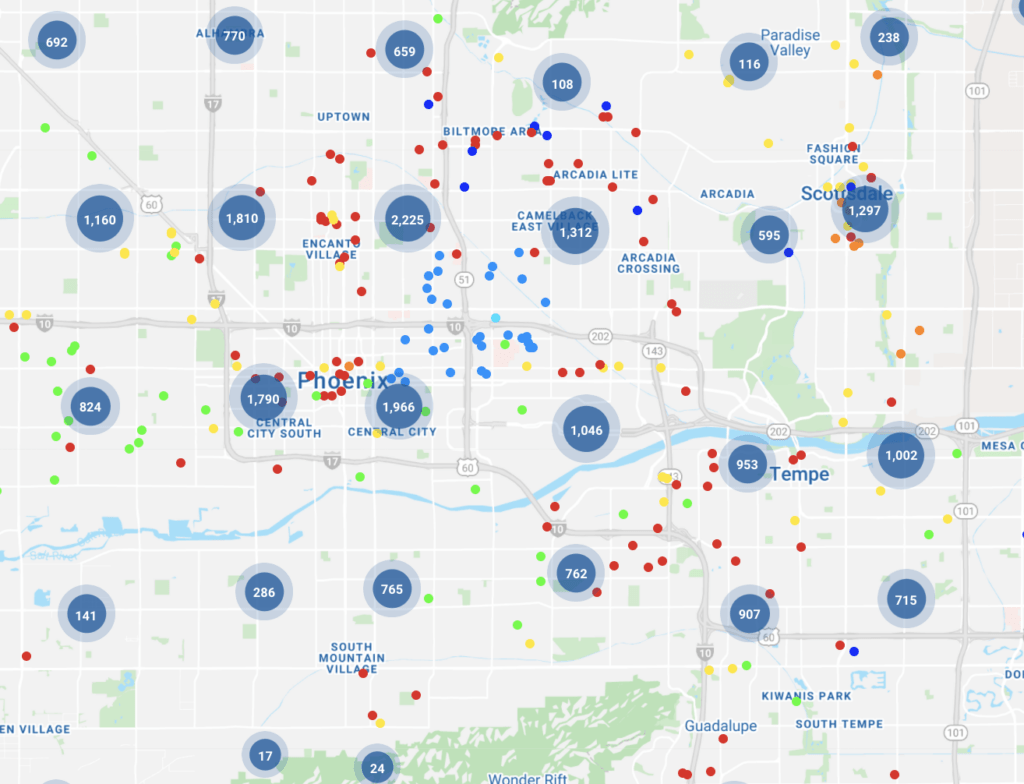 Says Binns: "We used to use CoStar and ZoomInfo and a lot of different tools, but we didn't have a traditional CRM, so it was really difficult to track this data. So what I started using the campaigns was: yellow was in a research phase, blue is something that's active, and green is something that we've won."
Reps can also customize their property cards with helpful information on a case-by-case basis. "I've started to utilize the custom fields tab feature quite a bit," Binns says. "Custom fields, I think, are neat, because they allow contract expiration, incumbent contractor, management company—ancillary information that might be important for that prospect.
4. Mine "Lost" Opportunity Stages
While Atlas' board view is designed for individual reps—who can customize it to reflect their style—the opportunity stage view is a team-wide resource that gives a big-picture look at the sales funnel for the whole company.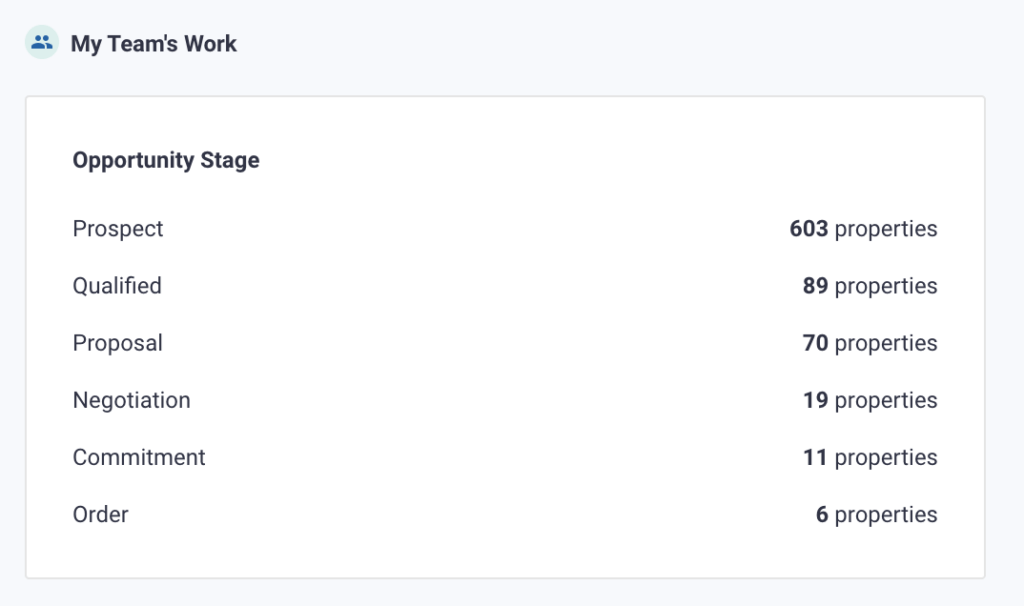 This is a helpful resource for managers to make sure their funnel is healthy and provide support for reps as they get closer to making a sale. But Jovaaag's team is getting special use out of the prospects who end up in a stage they've added as "lost". "Your Closed-Lost, two years down the road, can become your best pool for prospecting," he says. "That's gonna grow to a few hundred, and two years down the road, we can try again."
One Platform, Infinite* Possibilities
Every commercial services sales team is different, which means all our customers use Atlas in a slightly different way. But the point is, they're actually getting all the features they need from a single piece of software.
According to Jovaag, "It used to take 10 tools to put together a good prospecting list and it required a lot of legwork, literally. So what we were able to do was turn Atlas into a multifaceted software for us."
If your interest is piqued, schedule a demo today to learn more about what Atlas can do for you.
*Okay, maybe not literally infinite, but you get the idea.

Whitney is the VP of Marketing at Convex, with more than 10 years of B2B marketing experience. She's previously led product marketing at AppDynamics and within GE's power business. She holds a bachelor's degree from Harvard and an MBA from Columbia.
Originally published on August 31, 2021 Updated on August 1, 2022