Reach and exceed your sales goals.
Did your manager ask to see your 2022 sales plan? Is just divvying up your quota by 12 months not cutting it as an actionable playbook for hitting your goals?
Then hear from Ricky Sparenga, Convex Community Manager, as he walks through a tactical approach to building a successful commercial services sales plan.
This 30-minute discussion included:
Addressing the four buckets of new business and a formula to build your plan
How to put together a cold-calling campaign to hit the hardest bucket of new business
A look at how our software Atlas can help you achieve your goal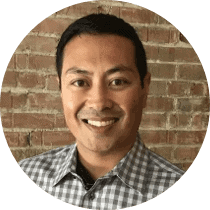 Ricky Sparenga
COMMUNITY MANAGER
Ricky has over a decade of experience in the HVAC space, having worked on the wholesale supply and contracting sides of the industry. Most recently he was an account executive at Comfort Systems USA before joining Convex, where he now shares best practices and facilitates sales trainings across hundreds of Convex customers each week. He holds a bachelor's degree from the University of Arizona and has been formally trained in the Sandler sales method.