How ABM Drove 7x ROI with Atlas

By
Whitney Satin
Finding a Path to Sustainable Growth
Facility services leader ABM employs 140,000 people and offers a wide range of building solutions, from mechanical and engineering to janitorial and parking services. As part of a multi-year organizational transformation called "2020 Vision", ABM is focused on (1) coordinating dispersed teams to bring their full suite of services to more clients, and (2) modernizing their technology to increase efficiency and better serve customers.
This transition acknowledges that distinct sales teams selling single services to the same clients and bidding on one-off projects is no longer a viable path to sustained market leadership. Broadening programmatic relationships with major accounts and increasing recurring revenue from service and maintenance contracts is critical to long-term growth and profitability.
However, steadily expanding building services sales comes with unique challenges. Rather than searching for people or companies, sales teams must find and assess specific buildings in need of their solutions. They also pursue many customers who have been approaching procurement the same way for decades.
Unfortunately, sales reps in the facility services and construction industries don't usually have readily available data that can help them identify and qualify discrete buildings. Nor do they have specialized organization and workflow tools to help them prospect and develop pipeline efficiently. ABM's sales teams weren't maximizing use of their time because they weren't able to:
Target their prospecting efforts
Qualify leads before investing time in them
View and re-engage previously sold customers
Share progress and collaborate as a team
A Frustrating Process for MSRs and Managers
Before the Atlas pilot, ABM's sales teams would spend a lot of their precious time driving around and looking for buildings physically or on Google Maps, then dropping in to hand out business cards. Of course, this approach is painful for top salespeople, who want to be focused on high-impact activities!
Unable to pre-qualify leads, sales reps would invest energy in unqualified buildings, resulting in fewer "Concept Calls" and weaker sales pipeline. This was demotivating for the reps themselves, adding to already high turnover, and increasing pressure on managers to drive the results they need. These methods, combined with cold calling and traditional networking had served ABM well and built the $6 billion organization that exists today.
However, times are changing and opportunities to drive higher performance from new technologies are there for the taking. ABM's competitors are also adopting new methods and tools to try to steal business. What's more, the sales process wasn't empowering ABM reps and managers to do their best work. It became clear that ABM would need to update their sales initiatives to maintain and expand market leadership as the industry evolves.
Atlas—A Unique Solution Tailored to the Industry's Needs
Built for commercial contractor sales teams, Atlas is a building-oriented platform that provides sales reps with instant access to building information they can use for qualification, such as recent project permits and owner/ occupant identification. Atlas provides a map-based interface and shared activity dashboards that sales reps and managers can pre-populate with existing customers and access on their computers and smartphones. Convex, a technology company founded by former contractors and MIT engineers, developed Atlas to address tough sales challenges using machine learning and easy to use software.
ABM management understood that inefficient prospecting and lack of coordination amongst their teams was slowing progress toward the "2020 Vision", feeling the time was right to try a new approach.
After agreeing to pilot Atlas software and evaluate the improvement in their sales process, ABM sales teams at 3 locations worked with Convex to set up and start using the technology they needed to make a change.
Seeking Transformation
The pilot aimed to enact a transformation in ABM's sales process in 4 key areas. Specifically, they wanted to go from: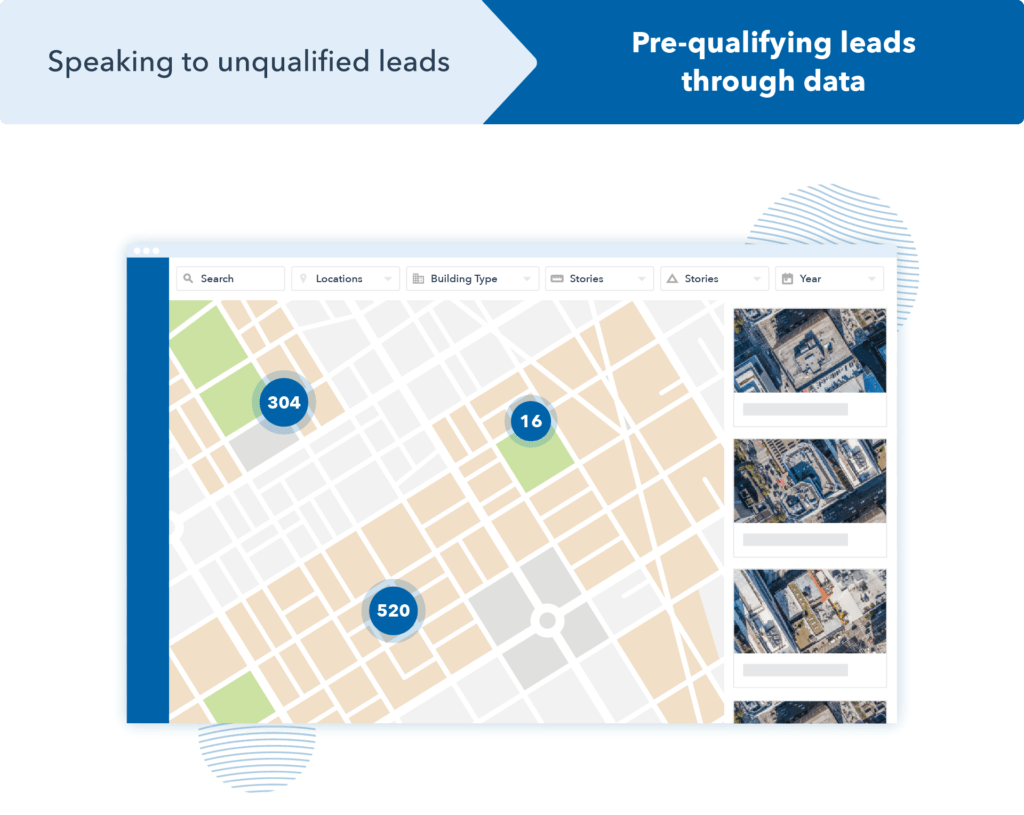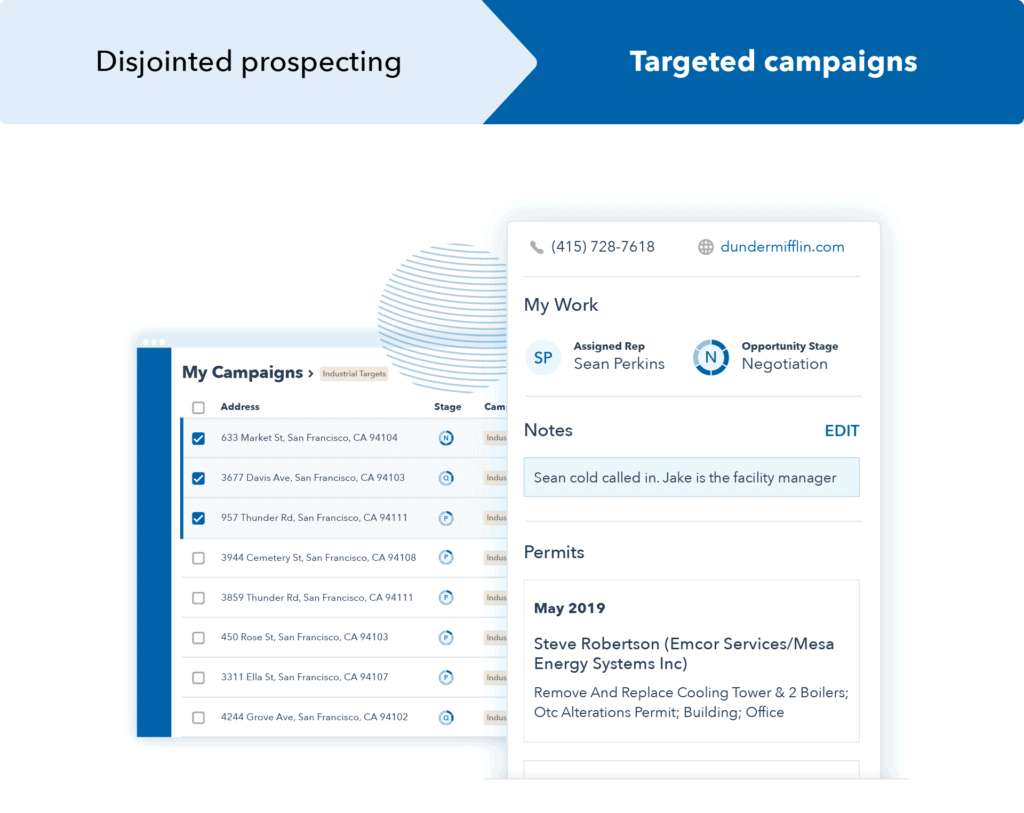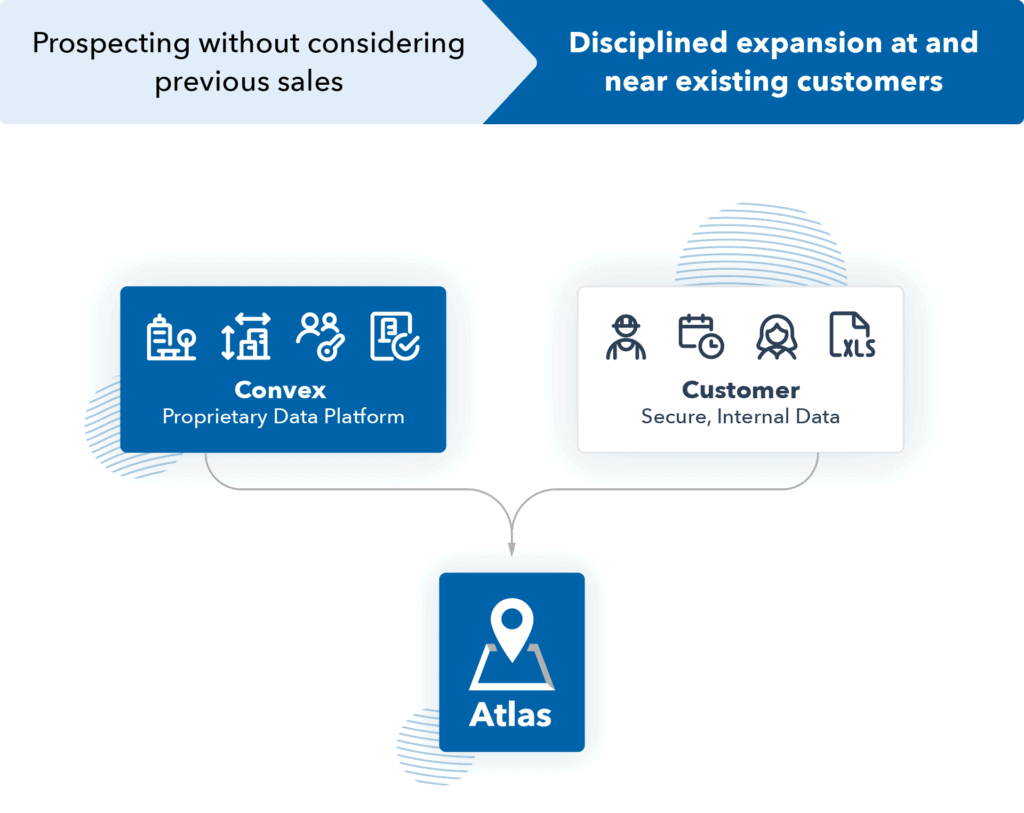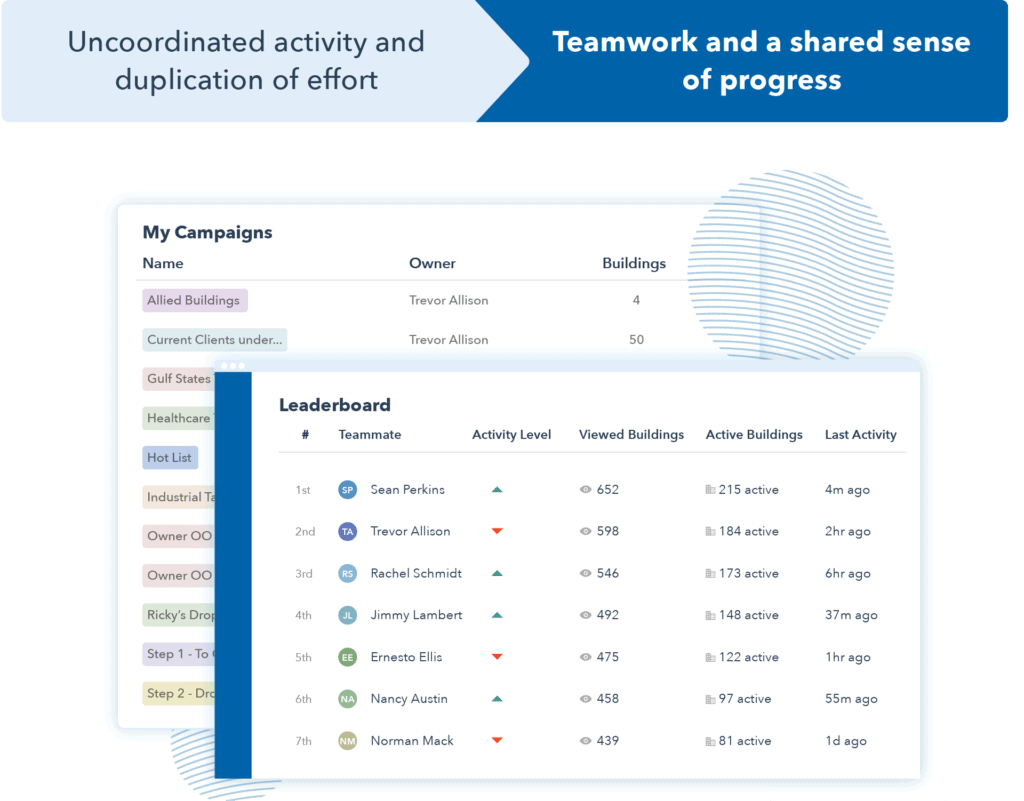 Getting Buy-In from ABM's Sales Team
Software is only useful to the extent that it's used, and so it was essential to get sales reps bought in and getting as much value as possible from Atlas. The Convex team worked with ABM to get their sales reps and managers set up with Atlas, offering personalized support and on-boarding training. The result was enthusiastic adoption from sales reps, who made regular use of the software to improve their prospecting efforts.
Looking Forward to More Effective Sales
ABM's pilot with Atlas was a success, with engaged MSRs getting instant access to thousands of additional qualified prospects, and dramatically increasing the efficiency of their sales outreach process. The team saw more than 7x ROI through time savings alone—not counting incremental sales—and an average of 5 sessions per user, per week.
After seeing the impact on the productivity of their sales teams, ABM management is ready to build on the pilot with Atlas and see even greater returns.
In addition to clear positive feedback from participants at the 3 pilot locations, 9 additional ABM Company-owned or Linc locations have started using Atlas since the pilot started.
This organic demand across the ABM network, coupled with proven results from the pilot, means that enterprise-wide modernization of the sales effort is possible. This kind of trans­formation would lead to significant revenue growth, cost savings, and happier and more productive sales teams across the United States.

Whitney is the VP of Marketing at Convex, with more than 10 years of B2B marketing experience. She's previously led product marketing at AppDynamics and within GE's power business. She holds a bachelor's degree from Harvard and an MBA from Columbia.
Originally published on July 21, 2021 Updated on November 17, 2021