Convex Raises $60 Million in Funding to Continue Digitally Transforming Sales in the Commercial Services Industry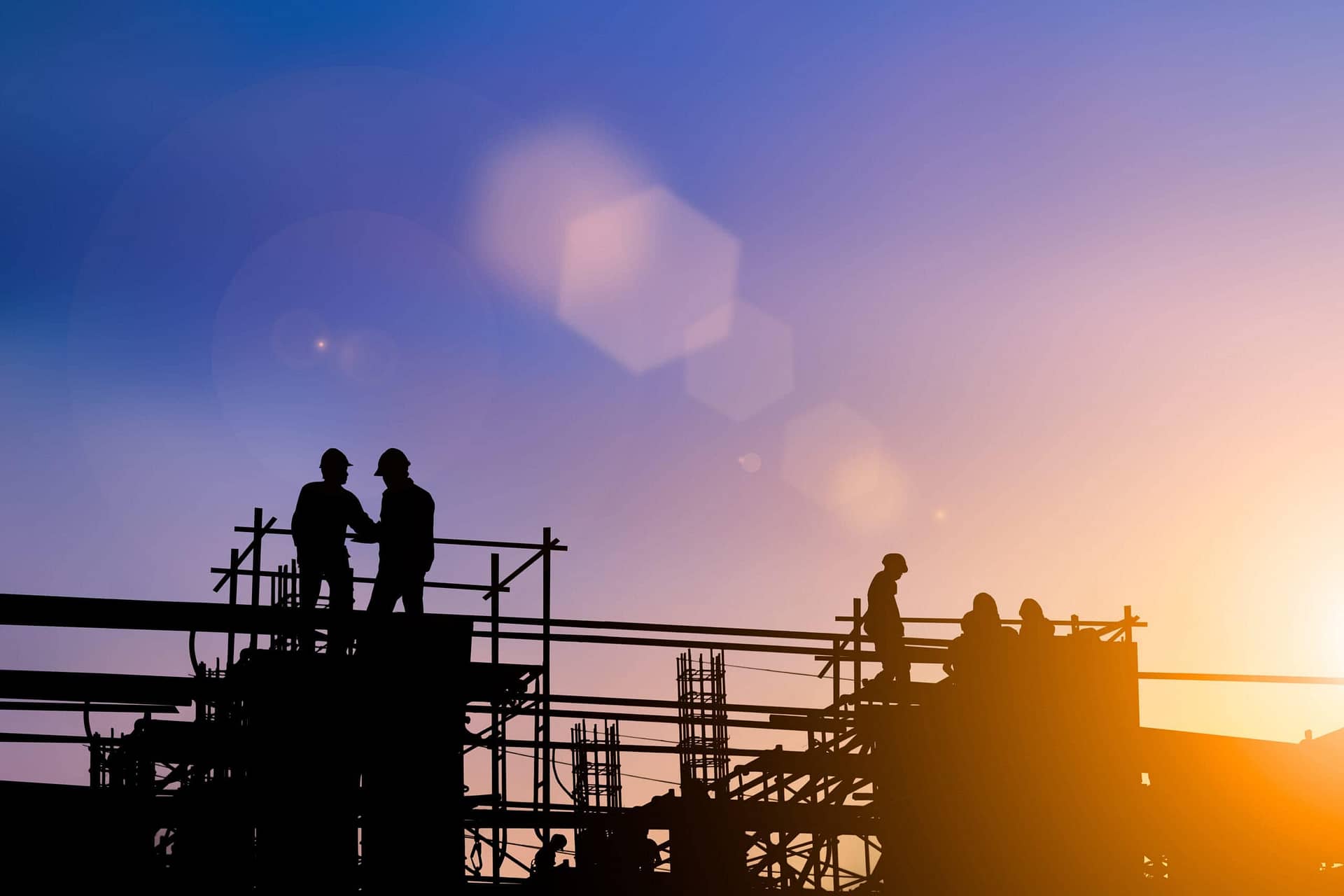 San Francisco, CA — October 12, 2021 — Convex, the software platform leading the commercial services industry's digital-first revolution, today announced it has raised $39 million in Series B financing. The round was led by Fifth Wall, Emergence Capital, and GGV with participation from UP2398, 1984 Ventures, Soma Capital, and former ServiceMax CEOs Scott Berg and David Yarnold. The Series B follows a previously unannounced $17 million Series A in 2020 led by Emergence Capital, with participation from Y Combinator, 1984 Ventures, UP2398, and the founders of PlanGrid. Convex previously raised $4 million in seed funding. The new financing will be used to expand hiring, scale its Atlas software platform, and develop new products.
The future of the commercial services industry rests in account expansion and customer relationships that increase recurring revenue while winning big projects. But the traditional way of managing sales no longer delivers the same results. That is why Convex developed innovative software solutions that maximize productivity and sales across customers in HVAC, building automation, security & access controls, fire & life safety, elevators, electrical & lighting, facilities & janitorial, roofing, and more. Graduates of the Winter 2019 Y Combinator batch, Convex's leadership brings experience in both technology and commercial services, bridging the gap between past practices and future innovations. The company's custom-built commercial services software provides comprehensive sales and market intelligence that enables teams to identify, win, and manage new service opportunities, leading to faster, more profitable revenue growth.
Convex provides a cloud-based platform that gives users a 360-degree view of more than 62 million commercial properties across the nation. It is a one-stop solution that places previously-siloed data — building attributes, permit history, property ownership, customer information, asset details, tenant and contact information — in the context of the physical property. Data is visualized within 3D maps that are easily navigated by sales reps, managers, marketers, and executives both in-office and in the field. This platform, backed by workflow tools, allows teams to uncover and assess new opportunities; pre-qualify prospective clients; build and manage their pipeline; and win market share.
"As the economy comes back to life in 2021, commercial services companies are squarely focused on growing market share in two ways: expanding existing relationships with new offerings and acquiring new customers along existing service routes," said Charlie Warren, CEO and cofounder of Convex. "By creating purpose-built, map-based applications, we provide our users with a competitive advantage to drive profitable growth during this unique turning point for the industry. Rather than 'disrupt' the market, we're focused on partnering with our customers — large and small — to help them accelerate their transition to digital-first workflows with a clear ROI."
Convex's state-of-the-art software equips those who have no preexisting knowledge of commercial services with the actionable insights they need to be productive immediately — a competitive advantage considering today's challenging talent landscape. Additionally, the platform gives managers increased visibility into organizing and directing their teams. These insights allow for precise coaching that further speeds up the learning process. This training functionality decreases the talent turnover rate and increases client ROI within weeks, providing efficiency that evolves and grows with the business itself. Commercial service providers build stronger teams faster using Convex's robust tech stack.
"The commercial services market is ripe for new, tailored solutions as it undergoes a massive transformation driven by the pandemic, a changing workforce, and an influx of new technologies. Convex is uniquely positioned to usher in that change," said Fifth Wall Partner Dan Wenhold. "We're particularly excited to bring our industry expertise and backing from some of the largest real estate owners globally to help accelerate Convex's growth in the sector."
"Our team only partners with a handful of new companies each year. When we saw how powerful Convex's software was, and the fact that it was specifically built for the commercial services industry, our entire team jumped at the chance to support their mission," said Emergence Capital General Partner Kevin Spain. "As we've seen with other leading industry cloud companies, Convex is making a meaningful difference in how their customers operate. Their fantastic growth to date, and trusted relationships with many of the largest commercial services companies, makes us proud to be working alongside them."
For more information about Convex and its solutions for the commercial services industry, please visit https://www.convex.com/.
About Convex
Founded in 2017, Convex is a trusted provider of powerful, unique, and data-rich software designed by and for the commercial service businesses industry. Unlike spreadsheets and generic solutions, Convex's software leverages a powerful combination of geographic data and easy-to-use software that digitally transforms organizations into efficient, winning teams. The Convex team is based in San Francisco and includes industry experts and leading technologists. With a mission to serve as the most important partner to digital-first commercial services businesses, Convex helps sales representatives, managers, and executives in the commercial services industry reach and exceed their goals. For more information about Convex and its solutions for the commercial services industry, please visit https://www.convex.com/. For the latest news and events, visit Convex on LinkedIn.
Originally published on October 12, 2021 Updated on November 17, 2021