OVERVIEW
Approach markets with property-based intelligence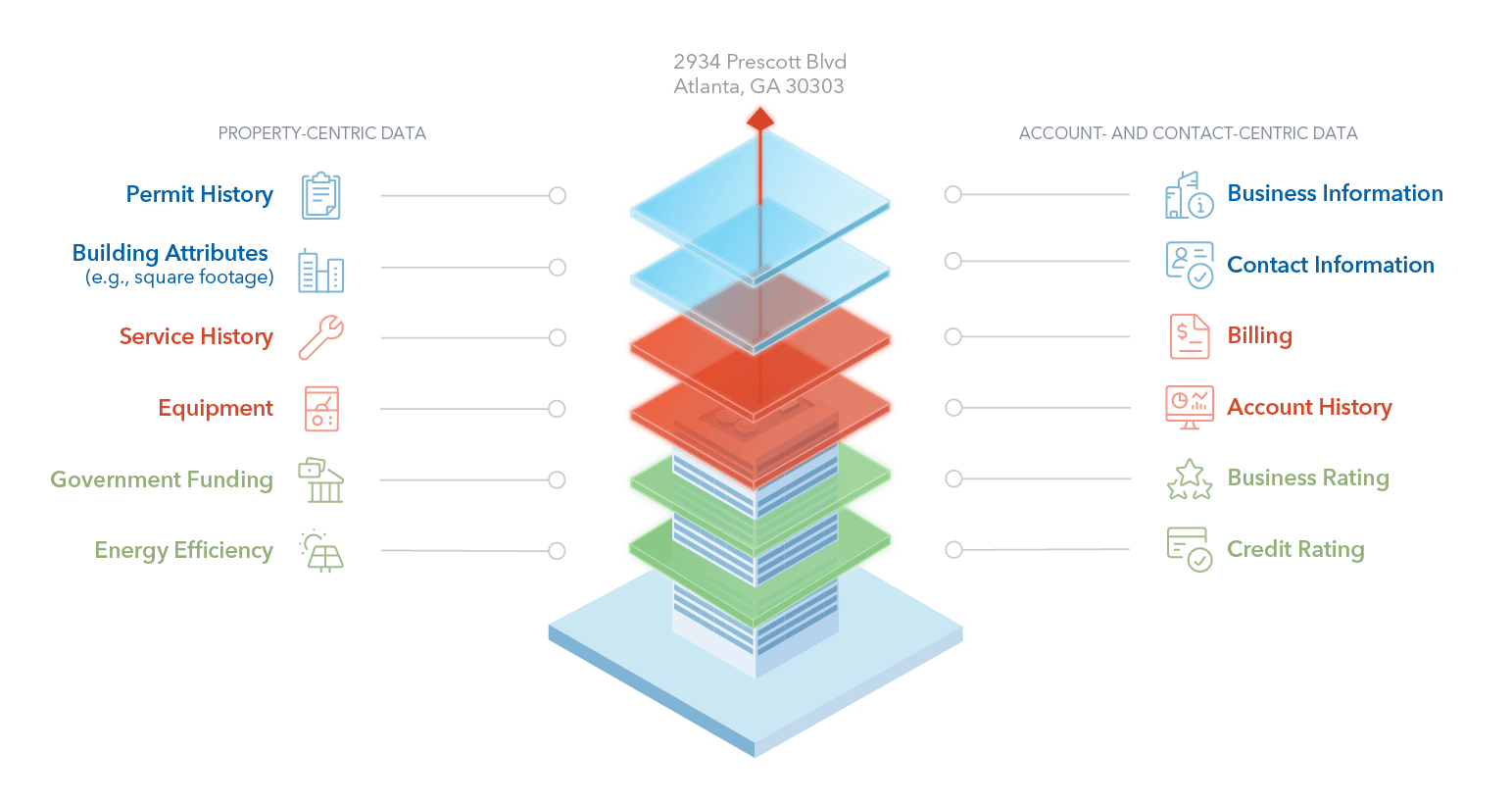 That information allows us to have a better understanding of the building before we even make contact with a key stakeholder there."
Better decisions for the business of buildings
Commercial service revenue teams depend on Convex's award-winning technology for actionable, reliable intelligence on properties, and the businesses and decision makers associated with them.
DATA BREADTH
Prospect with insights for the built-world
A comprehensive property-based view
Identify properties based on key attributes and connect directly with property decision makers. Our comprehensive data, available out-of-the-box accelerates growth by giving commercial service providers:
Property intelligence to know the site and work history
Business intelligence to know the account
Persona intelligence to know the influencers and buyers
[The sales team] just couldn't believe the data that they could access with this and how fast they were able to build sales prospecting lists"
DATA QUALITY
Reach ideal customers confidently
Improve your sales funnel with accurate, fresh data linked to the physical property. Our proven 5-step data quality process offers unrivaled insights for the commercial services industry.
1. Create a network of over 64M commercial properties
2. Connect thousands of data sources to each property
3. Transform 60B+ data points into actionable insights
4. Verify data constantly through humans and AI models
5. Refresh data 24/7 for the latest intelligence
You click on a building and see not only who owns it, but also permitting information, contacts… it's been a remarkable time saver, without question."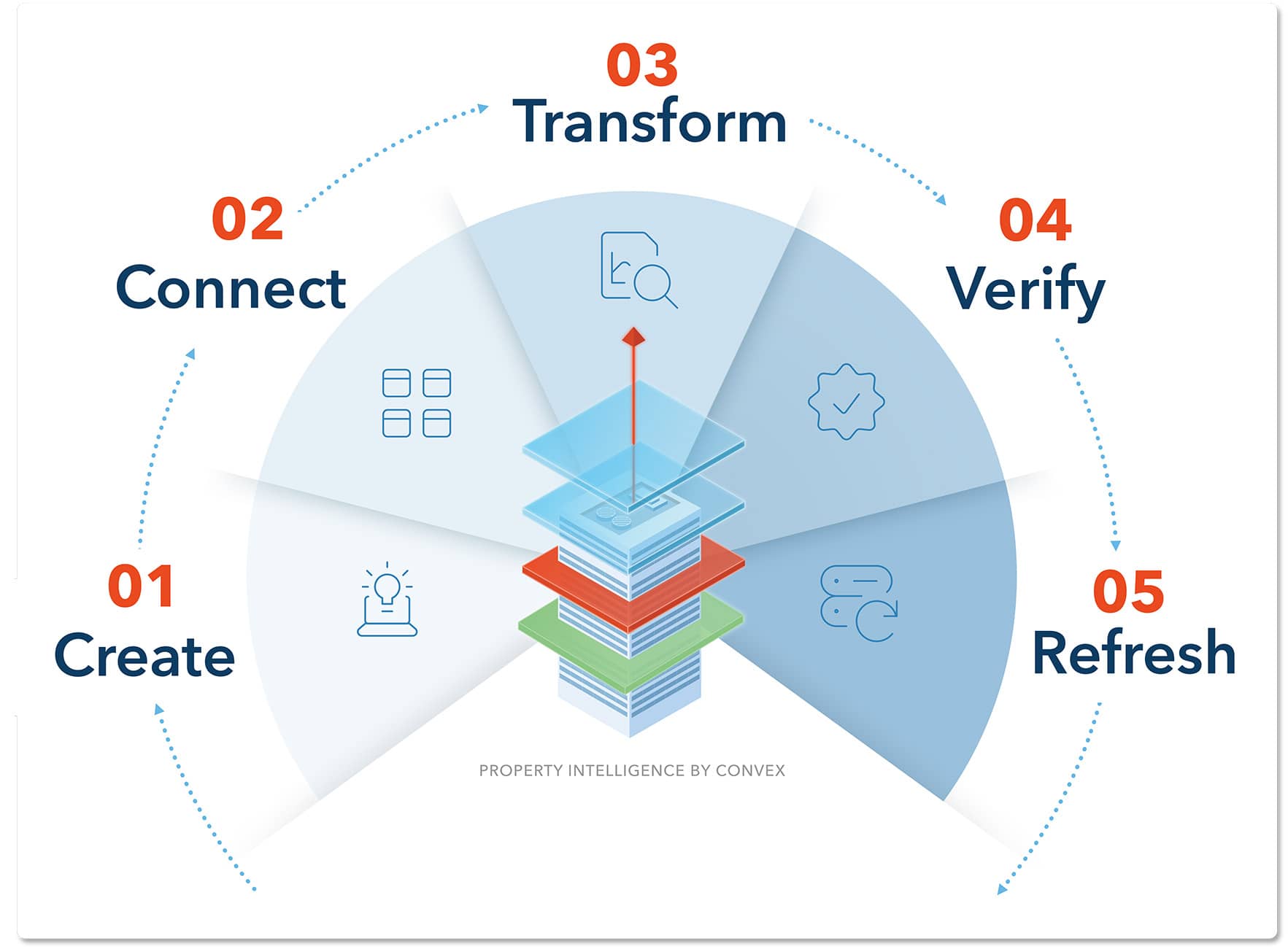 Where does the data come from?
A proprietary combination of best-in-class machine learning and long-term partnerships. Only Convex maps these different sources at the individual property level.

How often is the data refreshed?
Our data updates dynamically. The frequency depends on the data type and source, and most of it is updated daily. Virtually none of it is more than 30 days old.

How accurate is the information?
We have a full time team working on nothing but data quality reviews. Combined with machine learning models, we believe we have the most accurate data on the market.