How Fluctuating Occupancy Is Affecting the Commercial Property Industry

By
Whitney Satin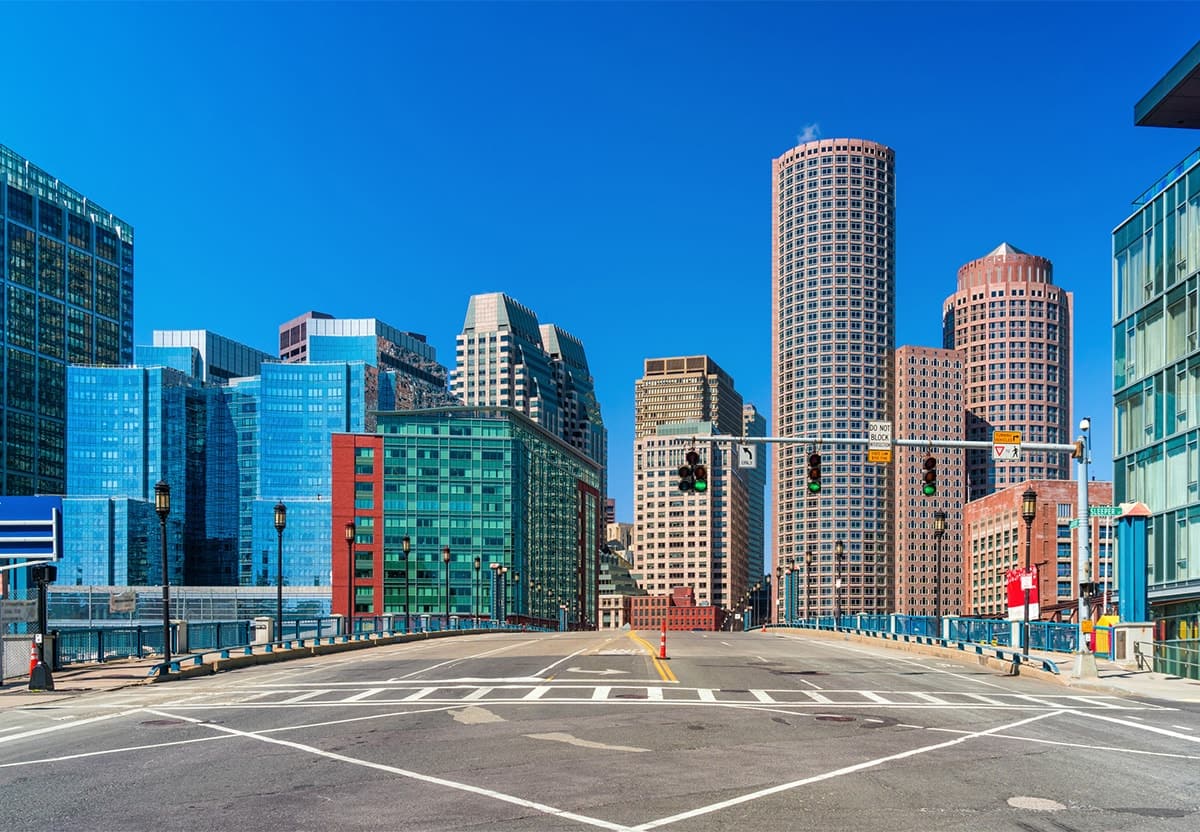 Building occupancy rates took a nosedive in early 2020 as the world was shaken to its core by the COVID-19 pandemic. One report, which estimates building occupancy trends based on a 10-city average, found that occupancy levels dropped from nearly 100% occupancy at the beginning of February 2020 to under 20% by mid-April.
Although signs in 2022 point to a comeback in occupancy rates, it's clear that these changing dynamics may stick with us for the foreseeable future–so it's important to take a look at the trends driving occupancy rates, how these changes are affecting building owners and facilities managers, and what commercial service providers can do to keep up.
What Trends Will Drive Building Occupancy Rates Over the Long Term?
It is easy to point fingers at COVID as the singular driving force behind declining building occupancy. But the whole story is more complex than that. While we can't ignore the pandemic's role, there are additional trends that we expect will continue to put downward pressure on building occupancy for the foreseeable future.
The Global Pandemic and the New Normal
It's no surprise that COVID has had a massive impact on building occupancy. Even as full-scale lockdowns and quarantines have given way to less restrictive measures and mandates, we still have a way to go before we reach pre-pandemic levels.
As governments around the world roll back pandemic-era mandates, the direct impact of COVID on occupancy rates is declining. Even so, it's hard to imagine we will ever again live in a COVID-free world without at least some lingering effects.
Dr. Anthony Fauci, director of the National Institute of Allergy and Infectious Diseases—and Chief Medical Advisor to the President—put it bluntly in a speech earlier this year, telling attendees of the World Economic Forum in Davos, "if you look at the history of infectious diseases, we've only eradicated one infectious disease in man, and that's smallpox. That's not going to happen with [COVID]."
Fauci's outlook wasn't wholly dire, though—he did temper his statement, saying he hopes the disease will eventually get to a level where it will no longer "disrupt our normal social, economic and other interactions."
The Rise of Remote and Hybrid Work
Though remote work was already around before the quarantines forced many businesses to send their employees home, the work-from-home trend was thrust into the international spotlight as a result of the pandemic.
And now that people have had a taste of the freedom and flexibility that hybrid work offers, it is likely remote work will continue to play a large role in how businesses organize their workforces for the foreseeable future. In fact, a Gallup survey found that 91% of workers in the U.S. hope to continue working remotely at least a few hours per week.
But it isn't only employees who want to spend more time with their dogs or taking video meetings from their couches that are helping to sustain the flex-work trend. The list of major companies taking the initiative to offer remote work to their employees continues to grow as well.
So what does this mean for building owners? The reduced demand for office space due to more people working from home means we'll see a real estate market tilted in favor of renters, at least in the near term. In the longer term, as things settle into a post-pandemic equilibrium, we are likely to see demand rebound, though it may look different from before. Tenants are likely to favor more sustainable, smart buildings and may look to spread out their floorspace footprint across multiple locations, including suburban and semi-rural areas outside the typical urban hubs and closer to where employees live.
Rising Fuel Prices
A relatively recent trend that will continue to put downward pressure on building occupancy is the soaring price of gas. As prices at the pump soar to new heights, due in part to the ongoing crisis in eastern Europe, a full-scale return to the office—and the 40+ minute commute that was common for many Americans—seems even less likely than it did at the beginning of the year.
According to AAA, the national average price for a gallon of gas was $4.59 as of May 23, 2022, with all 50 states at above $4 per gallon.
Higher gas prices mean it's more expensive for employees to commute, an expense that fewer Americans can afford as rising inflation eats into their already tight budgets.
Of course, it's impossible to tell how long these heightened prices will last—gas prices are constantly fluctuating and are the result of complex, global market pressures. But as long as the world's second-largest oil producer remains locked in an armed conflict in eastern Europe, we can expect higher prices at the pump to stick around.
What Does This Mean for Building Owners and Facilities Managers?
Building owners and professionals in charge of managing these properties are facing a volatile future. The good news is that demand for office space appears to be slowly recovering as workers return to the office. According to CNBC, office demand jumped 20% from February to March 2022 and was up just more than 8% from a year ago. But despite this surge, new demand for office space is still at just two-thirds of the pre-pandemic average.
To keep demand trending upward, property owners and facilities managers need to rethink how they organize and divide their spaces and be more creative with how their spaces can be used. A good place to start is by reevaluating how they structure and rent their spaces. For example, they can offer more units with smaller footprints and more shared spaces to meet the changing needs of hybrid-work organizations.
Property owners and facilities managers should also start investing in smart technologies, improved infrastructure such as high-speed fiber optic, or sustainable building improvements to modernize their buildings and make them stand out so they can continue to attract the best tenants.
They may also want to look for unique ways to utilize their spaces. Depending on zoning and building codes, unused spaces can be converted to co-working or short-term office space, retail or other commercial uses, or even housing.
How Can Building Service Providers Make the Most of These Changes in Building Occupancy?
Building service providers need to keep a keen eye on how property owners and managers in their area are reacting to occupancy trends. There will be challenges as service providers adjust to these changes, such as adapting to the reorganization of commercial spaces. But there are also new opportunities for service providers to help building owners and facilities managers bring their buildings in line with the changing expectations of tenants.
If property owners begin to adjust the footprint of the office space, commercial service providers can be perfectly positioned to help facilitate this change. Perhaps a building that previously had four rentable office spaces now has eight smaller spaces. Depending on the building codes, there may be a need for additional fire safety equipment or changes to HVAC systems, for example.
In addition to this, building service providers can help property owners upgrade their facilities, installing smart systems, improved telecommunications infrastructures, safer elevator systems, or sustainability and energy efficiency upgrades, such as variable speed HVAC systems that respond to building occupancy levels or motion sensors for lights.
The Right Data Can Help Your Team Keep Up with an Industry in Flux
As commercial property owners and facilities managers adjust to the new normal of building occupancy, service providers need to be able to track and react to these changes. The property- and tenant-level data available from Convex gives commercial services sales teams the ability to monitor changes in who is using these spaces and how they are being used.

Whitney is the VP of Marketing at Convex, with more than 10 years of B2B marketing experience. She's previously led product marketing at AppDynamics and within GE's power business. She holds a bachelor's degree from Harvard and an MBA from Columbia.
Originally published on May 26, 2022 Updated on July 18, 2023