Meet Dan Mandelbrot, Convex's New VP of Sales

By
Whitney Satin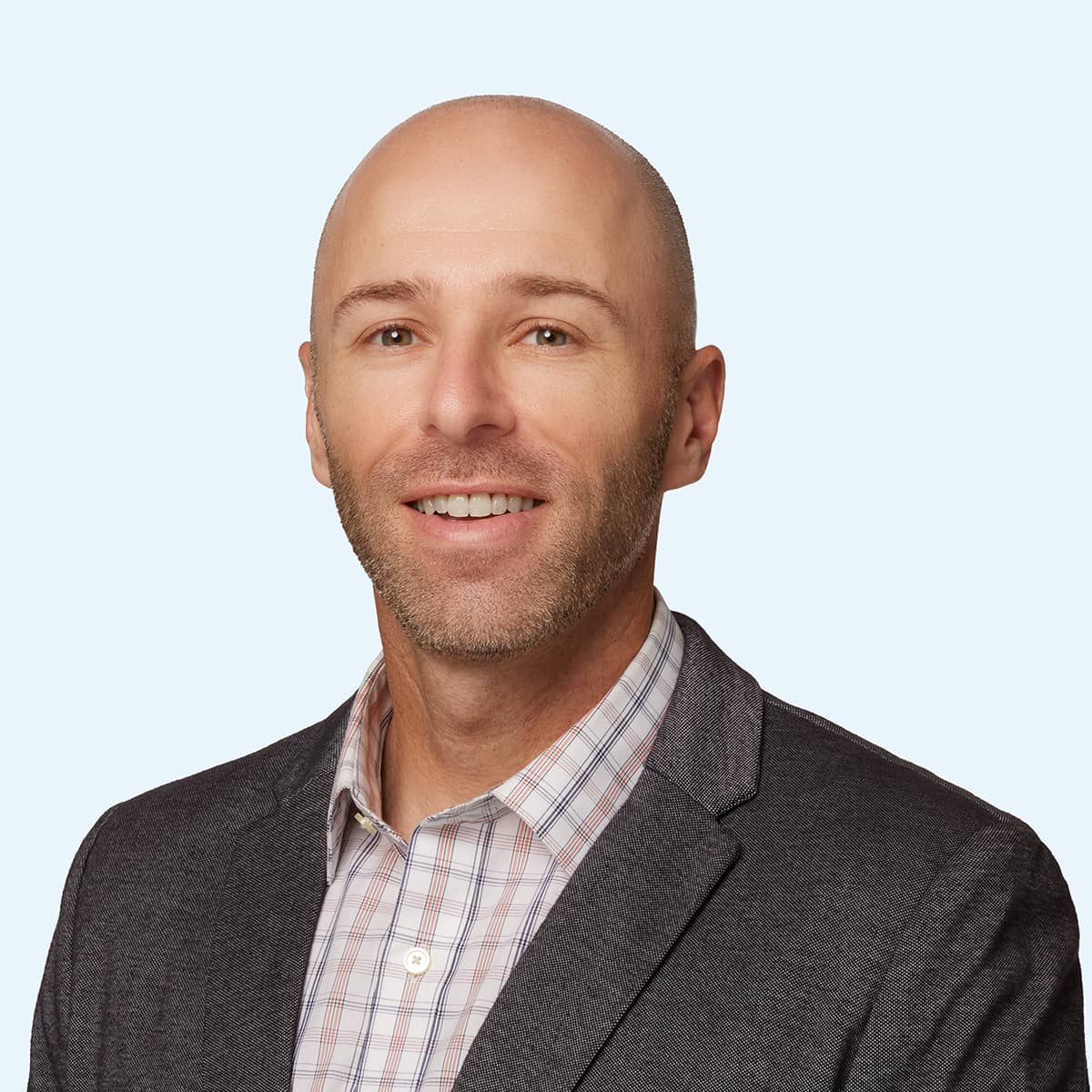 We are very excited to welcome Dan Mandelbrot as our new VP of Sales, who agreed to tell us about his work. Dan has more than 17 years of experience in sales and sales management including roles at ServiceSource (acquired by Concentrix), Responsys (acquired by Oracle), Extole, and others. As VP of Sales, Dan is responsible for growing revenue from new and existing customers. Dan holds a BA degree from the University of California, Davis.
Dan, tell us a little bit about your background – how did you get into sales in the first place, and how did you find your way into the RevTech / MarTech space?
I've been in sales for about seventeen years or so—I love helping people and I kind of fell into sales to be honest. But I always loved the idea of helping businesses that are in need of improvement, and the idea of selling a technology that could help them excited me.
I was selling mostly classic software at first, and one thing I kept realizing was that I was missing out on certain ways to solve things efficiently and effectively. I would ask my prospects, even if it was outside of the product I was selling, what are the areas where they're struggling or they don't have an answer for certain questions? One of the things I heard often were the struggles around finding technology to help them maximize revenue – that's why RevTech became a particular interest of mine. I kept hearing over and over and over again that problems existed in these companies around the sales process and meeting revenue goals, and I knew there were products out there that could help them meet those goals faster and more efficiently. And so that's when I decided, hey, I want to make a move to be in more of a RevTech space.
What really piqued your interest about Convex?
I think the first thing that interested me is that it's just a really interesting space. So much money is being poured into modernizing technology in these buildings with decarbonization, the pandemic and COVID. People care about these things immensely and technology hasn't really jumped in to help (yet). When I came across Convex it really piqued my interest that there was a company that was focused on this. I love the fact that we are trying to solve problems for a space that hasn't gotten quite the same attention as others. Number two, you want to work with people that you like and that you align with culturally. I just felt really aligned with the people here at Convex. They care a lot about building a great company that is welcoming to everyone.
So you mentioned the people. How would you describe your team leadership or management style?
I try to help people fill in the gaps in areas where they might be struggling or looking to grow. For a lot of sales reps that's around deals and strategy. They're having a challenge and thinking: how do I overcome it, or how do I think through this entire opportunity and make sure I'm working appropriately? It's helping them identify where they could improve, and then putting a plan in place to help them grow and make sure they have everything they need to be successful. Not every sales leader is open to that. I want to help that process.
The other thing I really care a lot about when it comes to teams and team building is I'm a really big believer that it's one team. We are not going to be successful, we're not going to grow, we're not going to improve unless we're all in it together. I love when people raise their hand and participate.
The last thing I'll mention is that I treat salespeople like they're the leaders of their own business. I want salespeople who take responsibility for their own business. I don't believe it's my job to micromanage. You own your business. I'm here to support you in doing that.
What makes for a successful account executive here at Convex?
I think a successful Convex sales rep first of all understands Convex. They understand the value that we can provide to organizations. They understand the product, because what you really need to do to be a successful seller is be good at discovery and uncovering what's going on in a prospect's business. You need to be able to connect a pain, a problem, a challenge, or an opportunity to how Convex can help. And I think the best sellers understand both of those things. They've got to be great at understanding what we do, but they also have to be able to discover and uncover things in the prospect's organization.
The other thing that's really important is to be able to work a deal appropriately. We have deals of all different shapes and sizes, with different buyers and different verticals. Not every single deal is going to be exactly the same. Coming up with a plan on how you're going to work a deal appropriately is important. That might be multithreading, that might be making sure you're bringing in resources… whatever it is, you're thinking through those questions.
The last thing I would say is that a successful sales rep at Convex is not afraid to ask for and seek internal support and help. If you need help on something, don't be afraid to raise your hand and ask for it. We want you to be the owner of your business, but every business needs help sometimes – that's normal. And welcome!
Why should somebody consider joining a growth stage company like Convex?
For people who are looking to come to an organization that is building and growing, we have a lot of great things in place, and we're continuing to learn and get better. But folks who want to come in and help build things out, this is a place to do that. I think a lot of people love those types of challenges and opportunities, and this is the kind of place you'll find them in an exciting, growing industry with a vital future.
What keeps you busy when you're not working?
I have three kids, so I'm always chasing them around, going to events or doing fun activities with them. When I can play, I love golf. I love spending time with family and friends. I'm just a big believer in enjoying life and trying to spend time doing the things that give me the most satisfaction.
Can we publish your golf handicap?
Let's just pretend that I might be OK at golf!

Whitney is the VP of Marketing at Convex, with more than 10 years of B2B marketing experience. She's previously led product marketing at AppDynamics and within GE's power business. She holds a bachelor's degree from Harvard and an MBA from Columbia.
Originally published on September 14, 2022 Updated on September 14, 2022